As we get older, the soft tissue and musculature of your neck tend to relax resulting in what many people refer to as a "turkey neck". A neck lift can help remove excess fat from your neck, correct any banding of your neck muscles, and re-suspend the soft tissue of your neck. This procedure will help define your jawline and accentuate your neck.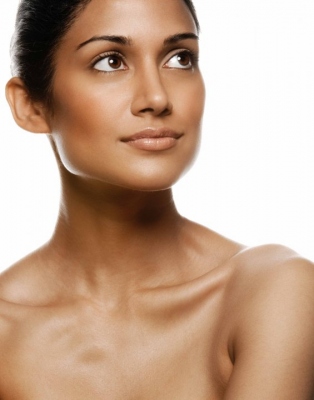 A neck lift is a cosmetic surgical procedure that can help you achieve a more youthful and toned appearance. As we age, the skin on our neck tends to lose elasticity, causing it to sag and create wrinkles. Additionally, the muscles in the neck can become more visible, creating bands or cords that can be unsightly. Genetics, weight fluctuations, and environmental factors can also contribute to an unflattering neck contour. Our neck lift procedure involves tightening the underlying muscles, removing excess fat, and trimming away loose skin to create a smoother, more youthful-looking neck contour.
Dr. Joseph Michaels is a board-certified plastic surgeon who will work with you to develop a personalized treatment plan that addresses your unique concerns and helps you achieve your desired results.Don't let an unflattering neck hold you back from feeling confident and beautiful. Contact Rockville, MD at (301) 468-5991 or  Fairfax, VA at (703) 957-8610 or fill out an inquiry form to schedule a consultation.
About the Neck
The neck is a vital component of our body, not only in terms of its function but also its aesthetics. It is responsible for housing important bodily systems and allowing mobility to our head. However, it is also a vulnerable part of the body due to its thinner skin and susceptibility to the effects of aging, genetics, and weight fluctuations.
As we age, the neck undergoes several changes that can affect its appearance, such as volume loss in tissues, thinning of the skin, shifts in subcutaneous fat, and weakening muscles. This can lead to the dreaded "turkey neck" appearance (platysmal banding). (1) These changes can result in wrinkles, sagging, fat deposits, and pronounced muscles, which can make us look older than we feel. Fortunately, advancements in plastic surgery have made it possible to restore the youthful appearance of the neck, reversing the signs of aging and boosting self-confidence.
Dr. Michaels understands the importance of a well-defined and attractive neck to enhance overall facial aesthetics. With his expertise in neck lift procedures, he can remove excess skin and fat, tighten loose muscles, and contour the neck to provide a more youthful and natural appearance. The procedure is performed under local anesthesia, and patients can return to their normal activities within a week.
Benefits of a Neck Lift
Here are some of the many benefits you can enjoy from a neck lift with Dr. Michaels:
With a firmer, more defined neck, you can feel more confident in your appearance and in yourself.
Younger, More Slender Appearance
The neck is a prominent feature that can greatly impact your overall appearance. With a neck lift, you can achieve a more youthful, slender look.
Dramatic reduction or elimination of "turkey neck" and banding in the neck can be achieved by tightening and smoothing the skin on the neck.
Better Jawline Definition
The neck and jawline are closely connected, so a neck lift can also improve the definition of your jawline.
Correction of a Double Chin
Excess fat and skin under the chin can create a double chin, which can be corrected with a neck lift.
A neck lift can elongate the appearance of the neck, creating a more elegant and graceful look.
Dr. Michaels carefully places incisions behind the ear or under the chin, minimizing any visible scarring.
Combination Procedures
Determining whether a neck lift as a standalone treatment is right for you is a personal decision. However, many patients choose to combine the surgery with other facial rejuvenation procedures to amplify their results. Procedures that complement the neck lift include the facelift, the eyelid lift (blepharoplasty), and dermal fillers. (2)
We are dedicated to helping our patients achieve their desired look through personalized, natural-looking results. Contact us today to schedule a consultation and learn how a neck lift can benefit you. You can also book a virtual consultation if you are unable to make it to our office.
Personal Consultation
During your consultation, Dr. Michaels will carefully examine your neck area, including the skin and underlying structures. He will evaluate the extent of your fat deposits, musculature, and skin condition to determine if a neck lift is appropriate for you. Our goal is to ensure that you understand all of the options available to you, so we take the time to explain the benefits and risks associated with each procedure.
If you are a good candidate for a neck lift, Dr. Michaels will recommend the best approach for your specific needs. Some patients may only require a skin tightening procedure, while others may benefit from combining a facelift with their neck lift for more complete rejuvenation. Whatever the case may be, our team will work to create a customized treatment plan that aligns with your goals.
Preparation
Preparing for your neck lift procedure is an important step to ensure that you have a smooth and comfortable experience with the best possible results.
Discontinue certain medications: As instructed by Dr. Michaels, discontinue blood thinners, supplements, and other medications that may interfere with your surgery or recovery.
No nicotine use: Nicotine can impede the healing process, leading to longer recovery times and increased risks of complications. Stop any nicotine use in the weeks leading up to your surgery, and remain nicotine-free throughout your recovery.
Fill prescriptions in advance: Before your surgery, make sure to fill your prescriptions for pain medication and antibiotics so that you're prepared for your recovery period.
Arrange transportation: If sedation or general anesthesia will be used during your procedure, arrange for someone to drive you home and stay with you overnight. This ensures your safety and comfort after your surgery.
Take time off: Plan ahead and schedule time off from work and social commitments to allow yourself adequate time to rest and recover comfortably.
Neck Lift Procedure
On the day of your procedure, you can expect to be comfortably sedated and have local anesthesia administered to numb the treatment area, or have general anesthesia administered. Dr. Michaels will make discreet incisions under your chin or behind your ears, through which he will remove excess fat and/or tighten the underlying muscles.
Following your neck lift, you may experience some mild discomfort, swelling, and bruising. However, these side effects can typically be managed with pain medication and proper aftercare instructions. Most patients can return to work and other daily activities within 7-10 days.
At our offices in Fairfax, VA, and Rockville, MD, we prioritize patient safety, satisfaction, and natural-looking results. If you're interested in learning more about our neck lift procedure or would like to schedule a consultation with Dr. Michaels, please get in touch with us.
Platysmaplasty
If you have sagging skin, wrinkles, or vertical bands in your neck, these can be addressed with a platysmaplasty. Dr. Michaels will make small incisions under the chin and behind the ears to access the platysma muscle, a thin band that extends the length of the neck. He will then tighten the muscle fibers and remove excess fat if necessary. The skin is then redraped over the newly tightened muscles and any excess skin is trimmed away. The result is a smoother, firmer neck with improved contours.
Most patients can return to work within two weeks, but if your job is physically demanding, you may need to wait longer. Avoid rigorous activities for several weeks until instructed otherwise. Once you have fully recovered from your neck lift, you will notice a significant improvement in the appearance of your neck. Your jawline will be more defined, and your confidence will receive a boost. Any scarring will be carefully concealed, and the results will look natural.
How Much Does A Neck Lift Cost in Fairfax, VA?
The cost of a neck lift will vary depending on the extent of the surgery required and other factors such as anesthesia and facility fees. We offer personalized consultations to determine the best treatment plan for each patient and to provide an accurate estimate of the cost.
Dr. Michaels is committed to providing the highest level of care and attention to each of his patients. Contact us today to schedule your consultation with him and learn more about how a neck lift can help you achieve your aesthetic goals.
Read Dr. Michaels' blog for more information about the surgical and non-surgical procedures he offers.
FAQ
What is a neck lift?
A neck lift is a surgical procedure that addresses sagging skin, excess fat, and muscle laxity in the neck area. This procedure can provide patients with a more youthful and defined jawline, as well as a smoother neckline.
Does a neck lift help with jowls?
While a neck lift can improve the appearance of the neck and jawline, it may not be the best option for treating jowls. Jowls are pockets of skin and fat that hang around the jawline and above the neck. Patients who wish to address their jowls may benefit more from a facelift, which can help to tighten and smooth the skin on the lower face.
What are some alternatives to a neck lift?
For those who want to avoid the surgical requirements of a neck lift, cosmetic injections like Botox and fillers can offer temporary results. However, these treatments do require annual maintenance sessions to maintain their effects. Another alternative to a neck lift is non-invasive skin tightening treatments, such as radiofrequency or ultrasound therapy.
Does a neck lift fix a double chin?
Yes, a neck lift can help to reduce the appearance of a double chin by removing excess fat and tightening loose skin and muscles in the neck area. In some cases, liposuction may also be performed to remove excess fat in the area.
References
Weinstein AL, Nahai F. A layered approach to neck lift. Plastic and Aesthetic Research. 2021;2021. doi:https://doi.org/10.20517/2347-9264.2020.192 
Pérez P, Hohman MH. Neck Rejuvenation. PubMed. Published 2021. https://www.ncbi.nlm.nih.gov/books/NBK562229/