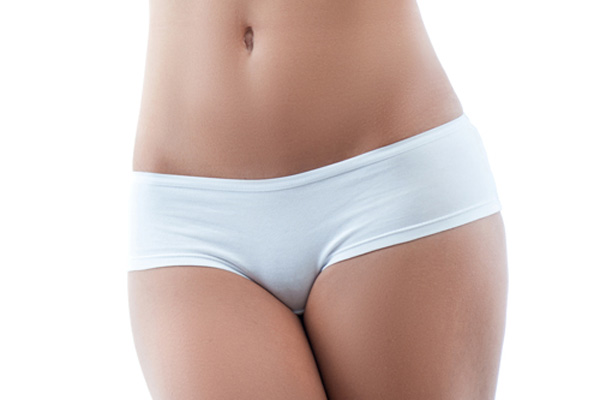 Although not openly discussed, a lot of women are displeased with the appearance of their genital region. Because of this, not many women know that labiaplasty can correct their cosmetic concerns. Labiaplasty is a procedure performed for women who wish to reshape their external genitalia and enhance the aesthetic appearance of their vagina. Women of all ages and from a variety of backgrounds can benefit from this vaginal rejuvenation procedure. It can improve the look of the labia minora after childbirth or for those women who have a naturally large labia minora. In order to find out more about labiaplasty, feel free to contact our office to schedule a consultation with Dr. Joseph Michaels, Maryland and Virginia's top board certified plastic surgeon.
About Labiaplasty
The labia minora and labia majora are the external genitalia of women. The labia majora are the larger folds on the outside of the vagina and the labia minora are the pinkish inner folds that lead directly into the vaginal canal.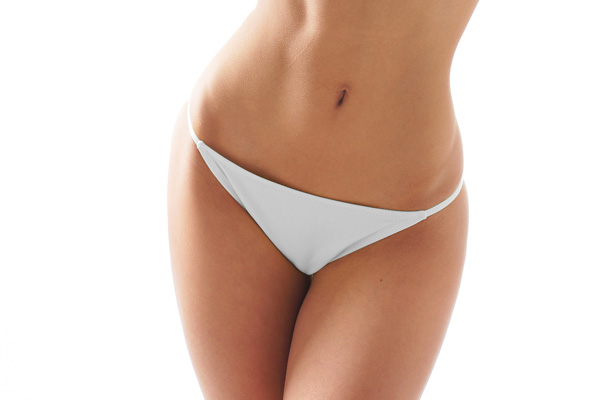 While there is no "standard" or "perfect" vagina, it is a common belief in society that the labia minora should lay neatly hidden within the labia majora. When the labia minora is large, it can not only be physically problematic, but it can also be a source of embarrassment. A labia minora that is enlarged and stretched may create an unattractive bulge when wearing tight clothing (e.g., bathing suits or workout apparel), become easily irritated while exercising, or cause pain or embarrassment during sexual intercourse, ultimately leading to low self-esteem or loss of libido (sex drive). Some women may even have trouble with hygiene as a result of an enlarged or stretched labia.
Women that are self-conscious about the appearance of their labia may be good candidates for a labiaplasty. Dr. Joseph Michaels has helped many women who share the same concerns. This procedure has a very high patient satisfaction rate because it can help many women feel more self-confident and improve the symptoms related to an enlarged labia.
Quick Facts
Length: 1-2 hours
Anesthesia: Local anesthesia or general
In/Outpatient: Outpatient
Side Effects: Temporary swelling, bruising, and some pain
Risks: Pain, bleeding, infection, asymmetry, incomplete improvement, incision separation, painful intercourse
Recovery: Less than 1 week back to work. 2 weeks light exercise. 3 weeks more strenuous activity. 6-8 weeks for swelling to resolve. 6 weeks resume sexual intercourse.
Duration of Results: Individual results may vary.
If you would like to learn more about labiaplasty, click here or call (301) 468-5991 in Rockville, Maryland or (703) 957-8610 in Fairfax, Virginia to schedule a consultation with Dr. Joseph Michaels today.
Before and After Photos
Labiaplasty Candidates
Labiaplasty candidates typically feel that their labia minora or majora are disproportionately large, asymmetrical, droopy, stretched, or look "deflated." Dr. Michaels performs correction of both the labia majora and minora.
The majority of patients presenting for this procedure do not like the fact that they have an elongated labia minora that extend past the borders of the labia majora. Others complain that the size of their labia cause a bulge when they wear certain clothing. The largest group of patients that Dr. Michaels treat is athletic women who complain of irritation and friction when running, cycling (including spin classes) or horseback riding. Dr. Michaels also treats women that have congenital asymmetry of their labia that makes them feel self-conscious. Lastly, some patients are referred for labiaplasty by their gynecologists for the medical treatment of benign conditions, such as polyps or leukoplakia on the labia.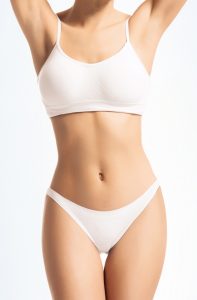 In general, patients looking into this vaginal rejuvenation procedure should be in good health and free of any chronic, uncontrolled medical conditions. You should have realistic expectations of the procedure, seeking improvement, not necessarily perfection. Certain labiaplasty candidates may also require labia majora reduction and/or mons rejuvenation to contour and lift the entire pubic region. These procedures can be safely combined may be something that Dr. Michaels recommends. Combining procedures shortens your overall downtime and is a more cost-effective option.
Some patients are concerned that labiaplasty may decrease their sensation during sexual intercourse. Since this procedure does not directly alter the clitoris, the female structure most commonly associated with sensory pleasure, this should not be the case. As Dr. Michaels removes labial tissue from the areas around the clitoris, you may actually experience increased sexual stimulation following their procedure.
About Labial Hypertrophy
When you are considering labiaplasty, we do want to remind you that there is no "perfect" vagina. Women come in all different shapes and sizes, so why would the female genitalia be any different? For some women, their labia minora hides within the labia majora while for other women, the labia minora extends past it. Enlarged inner lips is a cosmetic condition referred to as labia minora hypertrophy. It is a very common occurrence for women to naturally have different sized or disproportionate labia minora and/or majora.
Causes
Labial hypertrophy can be caused by different factors, some of the most common include:
Genetics
Estrogen or other hormone imbalances after puberty
Pregnancy and childbirth
Infection or trauma
Labial hypertrophy can be mild or extremely visible, however, neither conditions are physically harmful to a woman. Women who have enlarged labia may experience pain or discomfort, irritation, and/or hygiene problems, leading them to consider this vaginal rejuvenation procedure. Regardless of why you are seeking out this procedure, the aesthetics can be significantly improved by Dr. Michaels. There are several techniques to perform this procedure and Dr. Michaels will discuss with you the best technique suited to achieve your desired results.
Consultation
Dr. Michaels understands that discussing the concerns about a woman's labia may be a sensitive issue. When coming in for a consultation, you and the doctor will first meet to privately discuss your aesthetic concerns and what you are looking to achieve through the labiaplasty procedure. Dr. Michaels will then review your medical history, going over any routine medications, health conditions, and previous gynecologic procedures. With a female chaperone in the examination room, he will then perform a physical examination to identify your aesthetic concerns. Following your consult, Dr. Michaels will determine whether you are a suitable candidate for labiaplasty and he will then create a customized treatment plan. Depending on your particular concerns, the doctor may recommend additional treatments to be performed in conjunction with their labiaplasty. In cases where there is a benign condition involving the labia that has been documented by your gynecologist, labiaplasty may be covered by your insurance plan. Dr. Michaels will be happy to get you pre-authorized with your insurance carrier if this is indicated.
To schedule a consultation with Dr. Michaels to learn more about your surgical options, we ask that you contact our office and speak with one of our helpful staff members.
Before Surgery
In the weeks leading up to the labiaplasty procedure, Dr. Michaels will provide you with a list of preparatory instructions to follow. You will be required to make prior arrangements for a ride home following your surgery, as you will be unable to drive. He also advises you to avoid taking any anti-inflammatory medications two weeks before surgery. Patients that smoke will be asked to quit three weeks before their procedure because it can negatively impact your ability to heal and the final results. During this time, our knowledgeable staff is here to answer any questions or assist in any way possible.
Procedure
Labiaplasty typically takes 90 minutes to two hours and is performed under general anesthesia to ensure that you feel no discomfort during the surgery. Once you are comfortably asleep, the doctor will make the necessary incisions for the procedure. Dr. Michaels prefers to use a "wedge" technique when performing this procedure. This procedure removes a "V" shaped segment of tissue from the middle of the labia minora and allows the natural borders of the labia to be brought together. The two ends will be joined using sutures, providing a neater and more aesthetically pleasing appearance. Additional tissue is also removed from the lateral and superior aspects of the clitoral hood as necessary.
This particular incision technique leaves the smallest possible scar on the visible portion of the labia. Another benefit of this procedure is that it preserves the normal anatomic border of the labia minora as well as the natural shape and color of the labia. Dr. Michaels uses dissolvable sutures that do not need to be removed. Dr. Michaels also performs the trim technique in select patients when their anatomy favors this approach.
Recovery
Once the procedure is finished, you will be taken to the recovery area where you will be monitored for a couple hours by the nursing staff before being released to go home. Patients generally have a quick recovery from their labiaplasty surgery. After the procedure, you may experience slight discomfort in the genital area, which can be treated with over the counter medication, such as Tylenol. However, Dr. Michaels will provide you with a prescription for an oral medication to reduce any pain, as well as antibiotics to prevent infection. He will also instruct you to purchase an anesthetic spray to help with further post-operative discomfort.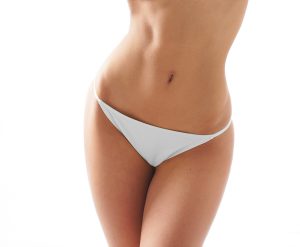 Women may have bruising and swelling in their labia right after surgery but this will subside after several weeks. Dr. Michaels suggests that you wear boxer briefs or loose boy shorts following their procedure. The use of cold compresses can be very comforting and can help reduce swelling and bruising. You will also need to wear a pad for several days after surgery.
Every patient recovers at a different pace; however, most patients are able to return to work within one week after surgery. Dr. Michaels will advise you when it is safe to start exercising and having sex again during their postoperative appointment.
Cost
The cost of a labiaplasty procedure will vary from patient to patient depending on the extent of treatment that is needed and if additional procedures are necessary to achieve the aesthetic goals. Upon evaluation, Dr. Michaels will assess your particular case and work with you to construct an individualized treatment plan tailored to your exact needs. Through this, he will be able to provide you with an accurate labiaplasty quote. To obtain a custom quote, please contact our office and schedule a consultation with Dr. Michaels.