Recently, an increasing number of women have become concerned with the appearance of their genital region. Labiaplasty / labioplasty is a procedure performed for women that do not like the size and/or shape of their external genitalia.
About Labiaplasty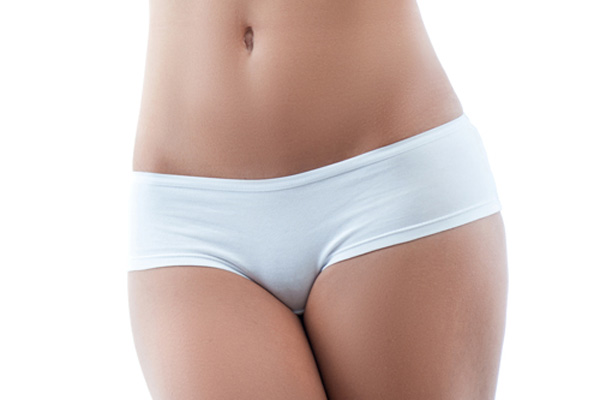 The labia are the folds of skin around the vagina. The labia majora are the larger folds on the outside of the vagina and the labia minora are the inner folds that lead directly into the vaginal canal.
Enlarged labia can be problematic and can be a source of embarrassment for many women. Large, stretched labia may bulge unattractively in tight clothing (e.g., bathing suits or workout apparel), become easily irritated while exercising or cause embarrassment during sexual intercourse, leading to overall low self-esteem and/or loss of libido. Some women even have trouble with hygiene, due to enlarged or stretched labia.
Before & After Photos
If you are self-conscious about the appearance of your labia, you may be a good candidate for a labiaplasty. Dr. Joseph Michaels has helped many women who share your same concerns. This procedure has a very high patient satisfaction rate and can help you feel more self-confident and, in many cases, improves any symptoms related to enlarged labia.
Labiaplasty Candidates
Labiaplasty candidates typically feel that their labia minora or majora are disproportionally large, asymmetrical, droopy, stretched or look "deflated." Dr. Michaels performs correction of both the labia majora and minora, but it is more common for his patients to desire correction of the labia minora.
The majority of patients that present for this procedure do not like the fact that they have elongated labia minora that extend past the borders of the labia majora.
Others complain that the size of their labia cause a bulge when they wear certain clothing. A large subset of Dr. Michaels patients are athletic women that complain of irritation and rubbing with running or biking. Dr. Michaels also treats women that have congenital asymmetry of their labia that makes them feel self-conscious. Lastly, some patients are referred for labiaplasty by their gynecologists for medical reasons, such as polyps on the labia.
In general, patients who present for labiaplasty should be physically in good health and free of any chronic, uncontrolled medical condition. Patients also have to have reasonable expectations of the procedure and seek improvement, not necessarily perfection.
Certain labiaplasty candidates may also require labia majora reduction and/or mons rejuvenation to recontour and lift the entire pubic region. These procedures can be safely combined.
Some patients are concerned that labiaplasty may decrease their sensation during sexual intercourse. Since this procedure does not alter the clitoris, the female structure most commonly associated with sensory pleasure, this should not be the case. As Dr. Michaels removes labial tissue from the areas around your clitoris, you may actually experience increased sexual stimulation following your procedure.
Consultation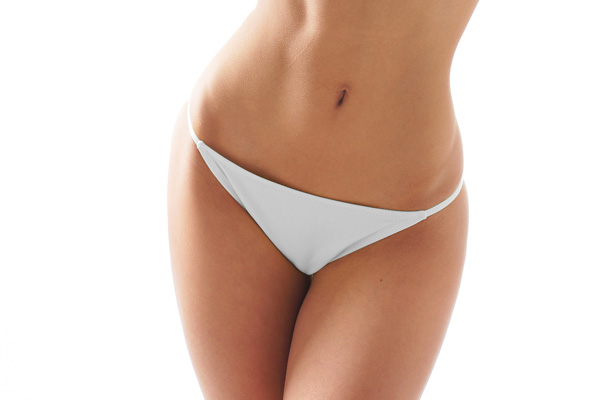 Dr. Michaels understands that discussing your concerns about your labia may be a sensitive issue. He will carefully listen to your concerns, ask about your goals for surgery and determine whether you are a suitable candidate for labiaplasty during your informative consultation. A physical examination will be performed and Dr. Michaels will create a customized treatment plan to address your specific concerns.
In certain cases, labiaplasty can be covered by a patient's insurance plan. Dr. Michaels will be happy to get you pre-authorized with your insurance carrier if this is indicated.
Procedure
Labiaplasty typically takes 90 minutes to two hours and is performed under general anesthesia, so you will not feel anything during surgery.
Dr. Michaels uses a "wedge" technique when performing this procedure. This procedure removes a "V" shaped segment of labia and allows the natural borders of the labia to be brought together. This leaves the smallest possible scar on the visible portion of the labia. The other benefit of this procedure is that it preserves the normal anatomic border of the labia minora as well as the natural shape and color of the labia. Dr. Michaels uses dissolvable sutures that do not have to be removed.
Recovery
Patients generally have a quick recovery from labiaplasty surgery. You may experience discomfort in the genital area and have bruising and swelling in the labia right after surgery. This swelling will resolve after several weeks. Dr. Michaels suggests wearing boxer briefs or loose boy shorts following your procedure. The use of ice compresses can be very comforting and can help reduce swelling. You will also need to wear a pad for several days after surgery. You will receive prescriptions for oral medication to reduce any pain, and antibiotics to prevent infection. You will also be instructed to purchase an anesthetic spray to help with post-operative discomfort.
Every patient recovers at a different pace, but most patients are able to return to work within one week after surgery. Dr. Michaels will also advise you when it is safe to start exercising and having sex again.
Quick Facts
Length
1-2 hours
Anesthesia
Local anesthesia or general
In/outpatient
Outpatient
Side effects
Temporary swelling, bruising, and some pain
Risks
Pain, bleeding, infection, asymmetry, incomplete improvement, decreased sensation, painful intercourse
Recovery
1 week back at work. 2 weeks light exercise. 3 weeks more strenuous activity. 6-8 weeks for swelling to resolve. 6-10 weeks resume sexual intercourse.
Duration of results
Individual results may vary.
If you would like to learn more about labiaplasty, click here or call (301) 468-5991 in Bethesda, Maryland or (703) 957-8610 in Fairfax, Virginia to schedule a consultation.