SmartLipo TriPlex is an advanced device that performs laser liposuction, or laser-assisted lipolysis. SmartLipo safely and precisely sculpts targeted locations in your body to achieve the results you desire. SmartLipo TriPlex can be used as a solo procedure or combined with other procedures to achieve synergistic results.
Sculpt Your Ideal Features With SmartLipo TriPlex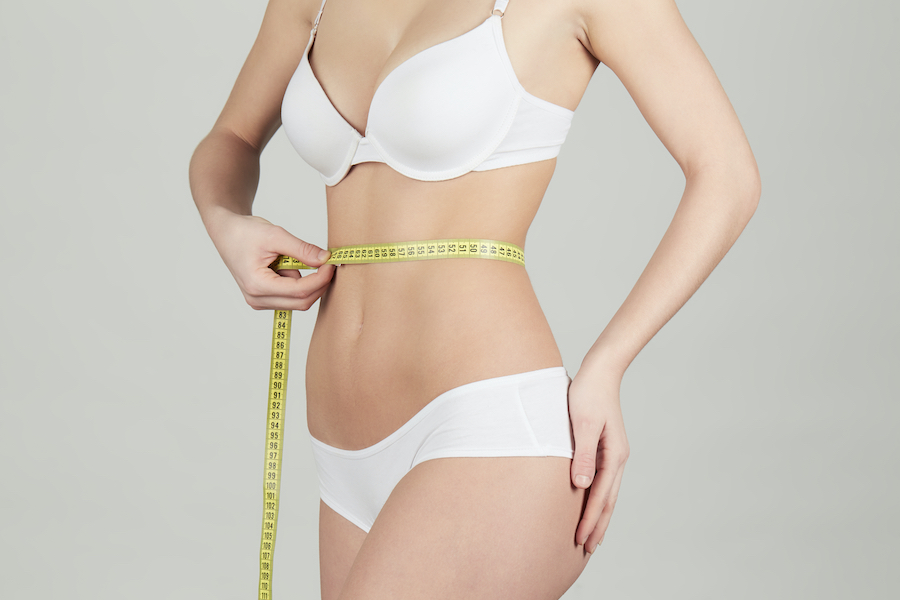 Are you frustrated that certain areas of your body lack the shape you desire, even though you diet and exercise regularly? Unfortunately, stubborn areas of fat can remain under your skin despite all of your hard work and diligence at maintaining your desired body weight. Joseph Michaels, MD, FACS, understands that this can be very frustrating. To help you reach your goals, he offers laser liposuction with SmartLipo TriPlex. Laser liposuction allows for the targeted removal of localized fat deposits with faster recovery and without the need for general anesthesia.
Dr. Joseph Michaels is a board-certified plastic surgeon in Rockville, Maryland and Fairfax, Virginia who performs laser liposuction with Smartlipo TriPlex to contour almost any part of the body. The most common areas that Dr. Michaels treats with laser liposuction include the neck, chin, abdomen, flanks or "love handles," inner and outer thighs, knees, bra rolls, lower back, male chest (for gynecomastia), and upper arms. Laser liposuction with SmartLipo TriPlex is ideal for patients who have bulges that require correction. If you'd like to learn more about how SmartLipo can help you reach your aesthetic goals, contact Dr. Michaels online or by calling our Rockville office at (301) 468-5991.
About Cynosure Smartlipo TriPlex in Baltimore
Cynosure's Smartlipo TriPlex is a revolutionary device that utilizes high definition laser technology to effectively eliminate fat and tighten the overlying skin. This process gives you the optimal body contour. The Smartlipo TriPlex allows the doctor to perform minimally invasive laser liposuction while you are awake using a local anesthetic (no general anesthesia). The SmartLipo TriPlex is different from other laser liposuction devices in that it has three distinct wavelengths to allow greater fat disruption and skin tightening than other devices. The device also has added safety features, including SmartSense™ with ThermaGuide™, which allows the device to intelligently heat and sense skin temperature. This provides optimal skin tightening parameters while minimizing the risk of thermal injury to the overlying skin.
pg-promo slug="smartlipo"
Benefits
Targeted removal of fat deposits in any region of your face and body
Results that require only minimal downtime
Less invasive procedure than traditional liposuction
Some skin tightening via coagulation
Local anesthesia in an outpatient setting
Easier recovery than more invasive procedures
Candidates
Because of its adaptability and pinpoint fat removal, SmartLipo TriPlex benefits a wide range of candidates. Some candidates may be looking for body sculpting around the abdomen and love handles while others might come in with a desire for a facelift. SmartLipo TriPlex can help both types of patient and more.
Personal Consultation
Dr. Michaels believes excellent communication is the foundation for any successful procedure. He aims to establish a relationship based on trust with all his patients. During your consultation, Dr. Michaels will carefully listen to your concerns and goals, assess your medical history, and conduct an examination of the areas you wish to treat. Depending on the number of areas that require treatment, the estimated amount of fat to be removed, and your skin tone, Dr. Michaels will determine whether you are an appropriate candidate for laser liposuction.
Dr. Michaels has the verifiable credentials that you can rely on. He is an Assistant Professor at Johns Hopkins, one of the most esteemed medical schools in the world. He also teaches residents in the Plastic Surgery Integrated Residency Program at Georgetown University. He specializes in body and facial contouring procedures. His passion and his expertise align to offer patients outstanding results with a dedication to patient safety.
Preparation
Before any procedure, make sure to follow all instructions provided to you by Dr. Michaels or his helpful office staff. To make it easier for you, all our patient forms are available online. If you are traveling from out of town, make sure to mention that when you contact Dr. Michaels. We can assist you in making preparations for your stay in the area.
Procedure
Similar to traditional liposuction, laser liposuction requires several minuscule incisions to allow Dr. Michaels access to the regions that will require treatment. These incisions are strategically placed in the natural creases of the body or in areas that can be concealed by clothing. After administering the local anesthetic, Dr. Michaels uses a thin probe that delivers laser energy to melt the fat in the treatment areas. The heat from the laser will also help minimize bruising. Once the fat is adequately melted, a hollow tube called a cannula is inserted through the same incisions. This tube directly suctions the fat from your body. Once Dr. Michaels has achieved the desired contour, he reinserts the laser probe and delivers laser energy to the skin overlying the treated area. The heat produced by the laser energy helps promote skin tightening by stimulating collagen formation.
Recovery & Aftercare
Laser liposuction in Rockville and Fairfax is performed on an outpatient basis, so you will be back to your regular routine within days. Dr. Michaels recommends taking 2-3 days off from work or from your normal routine. During this time, you should rest and limit your activity (except for frequent walking). The treated area may be bruised, swollen and sore, and the overlying skin may be numb. These symptoms are common and usually subside over time. You will need to wear a compression garment for several weeks after the procedure to help minimize the swelling and to help optimize your new contours. Although you will see an immediate change, your final results will not be realized until about six months — once all the swelling has completely resolved and the skin has fully tightened. Prior to your procedure, you will be provided with post-operative instructions by Dr. Michaels' office.
Results
SmartLipo has proven results in reducing fat deposits with some skin tightening as a bonus. Clinical studies have shown SmartLipo TriPlex to be highly effective at removing fat deposits in delicate locations such as around the eye.[1] SmartLipo produces long-lasting results at reducing age-related jowling and works great at sculpting both the body and face.[2]
Alternative and Complementary Procedures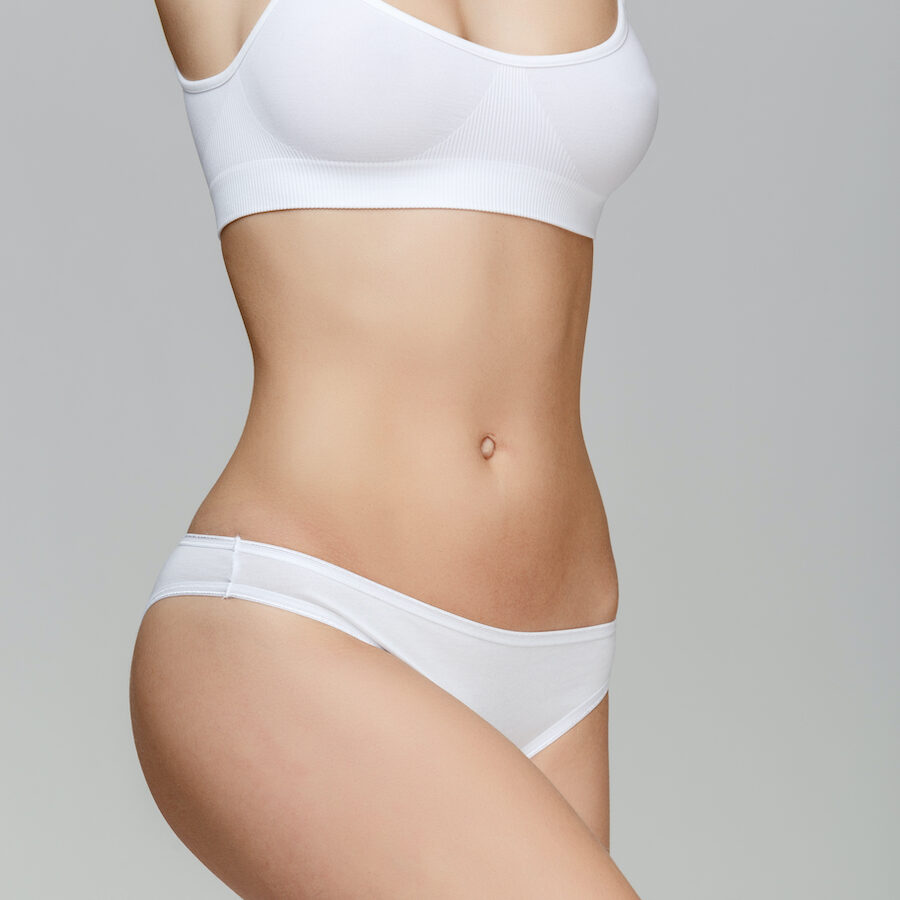 Laser liposuction is only appropriate for small volume liposuction. If you have areas that require large volume fat removal or if you want multiple areas corrected, Dr. Michaels will discuss the options available to you.
Laser liposuction is performed using a local anesthetic. You will be awake during your procedure. Dr. Michaels makes every effort to ensure that you do not feel any discomfort during the procedure. Some of Dr. Michaels' patients do not want to be aware that they are having a procedure. If this sounds like you, then a liposuction procedure performed under general anesthesia may be more suitable to meet your needs.
Although laser liposuction with SmartLipo TriPlex will help tighten the skin, patients with poor skin tone are not appropriate candidates for this procedure. During your consultation, Dr. Michaels will evaluate your skin tone to determine if laser liposuction or an alternative procedure will be most appropriate.
SmartLipo plays well with others. Clinical studies have shown it works at creating synergistic effects when combined with other procedures. When used in conjunction with radiofrequency treatments, the natural skin-tightening effects are enhanced.[3] It also works well and is safe when combined with facelifts for more comprehensive facial rejuvenation.[4] Follow our blog for more information about the various procedures we offer.
How Much Does SmartLipo Cost in Baltimore?
Due to its adaptable nature, we employ SmartLipo TriPlex in a variety of ways. We can integrate SmartLipo as part of a wider strategy of sculpting the body or face or we can use it by itself to provide targeted body sculpting. At the end of your consultation, we can provide you with clear pricing for how much SmartLipo TriPlex costs for your personalized treatment plan. We offer financing plans to help you pay in whichever way is most convenient for you.
Quick Facts
LENGTH
1-3 hours (depending on the extent of the procedure)

IN/OUTPATIENT
Outpatient

RISKS
Pain, bleeding, infection, numbness, asymmetry, incomplete improvement

DURATION OF RESULTS
Proper diet and exercise can prolong results
SIDE EFFECTS
Temporary swelling, bruising, and some pain

ANESTHESIA
Local anesthesia

RECOVERY
Several days to be back at work. 2-3 weeks more strenuous activity. 8 -12 weeks for swelling to completely resolve.