Are you frustrated by skin blemishes and age spots that cover your face, neck or hands? Do you aim for a brighter, clearer, more even complexion?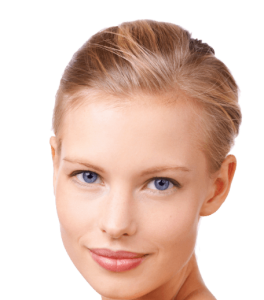 Many patients have come looking for a solution that is both effective and convenient for surface-level skin blemishes such as fine lines, wrinkles, age spots, and a dull complexion. If you are looking for a non-surgical skin solution that delivers visibly brighter, beautiful skin with relatively little recovery time, then the Lumecca Intense Pulse Light (IPL) may be what you are looking for.
The Lumecca IPL treatment is a state-of-the-art technology that directly treats and removes the symptoms of aging such as sun damage, age spots, fine lines, wrinkles, and discoloration. Those who choose IPL are consistently stunned by the dramatic anti-aging results they are able to achieve within a short period of time.
To learn more about the Lumecca IPL skin rejuvenation treatment, the fastest, most convenient and most effective solution available, contact our office to schedule a consultation.
What is IPL Lumecca?
IPL Lumecca is the world's most advanced non-surgical, light-based skin resurfacing system that is optimized to achieve great results in a single session. When compared to traditional IPL systems in clinical trials, IPL Lumecca achieves the fastest clearance of skin blemishes and surface-level discoloration; brighter skin within 1 – 2 sessions versus 4 – 5 sessions normally required to see real results with other light-based treatments.
What can IPL Lumecca do for you?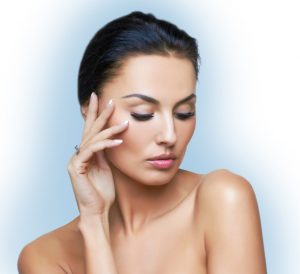 IPL Lumecca is a great option for eliminating red spots, brown spots, redness, tiny veins, and a variety of other visible skin blemishes on the face, neck, upper chest and hands. IPL Lumecca is an entirely light-based procedure that is non-ablative, which means skin tissues are treated without removing or damaging the skin cells. This results in a comfortable treatment experience and minimal recovery time.
You can achieve a clearer, beautiful complexion in just 10 days with a single IPL Lumecca treatment session.
What are the Benefits of IPL Lumecca?
Not all IPL systems are created equal. IPL Lumecca comes from InMode, the industry leaders of light-based cosmetic technologies. This system features breakthrough technologies capable of higher peak power ranges within the visible light spectrum. High peak power translates to optimal light absorption by melanin and hemoglobin, which are the source of discoloration and skin blemishes.
Lumecca IPL is designed with a compact, handheld treatment head that is easily maneuvered for treating even delicate areas of the face and body presenting unwanted blemishes. The advanced, ergonomic sapphire tip is designed with a larger spot size and offers high-speed pulse repetition for effective treatments.
What does IPL Lumecca treat?
The IPL treatment is recommended for treating:
Sun damage
Broken capillaries
Age Spots
Freckling
Redness and Discoloration
Dull Skin
Sun Damage
One of the primary causes of aging is UV exposure or sun damage. When your skin is regularly overexposed to the sun without proper protection, the effects of aging are accelerated. Loss of skin elasticity, the breakdown of skin quality and the appearance of blemishes are all tied to sun damage. With IPL treatments, your skin's healing process is triggered to aid your skin's recovery and restore its youthful condition.
Broken Capillaries
Spider veins, varicose veins, and broken capillaries appear on the legs, chest, neck, and face. They can become an eyesore, leaving you looking unhealthy and adding years to your appearance. The causes of broken capillaries are linked to age, genetics, and hormones. IPL is an effective treatment that can clear the appearance of surface veins and restore even skin tone.
Age Spots and Freckling
Skin cells can become discolored and produce brown spotting at any age. Age spots are the result of clusters of excess melanin, the molecule primarily responsible for skin pigmentation. Overexposure to the sun, tanning, aging, and genetics play a part in the appearance of age spots. With the IPL treatment, discolored skin cells are neutralized and healthier skin cells are left unharmed.
What is the IPL treatment experience?
During the treatment session, you will be awake and resting comfortably. A cooling gel will be applied upon request.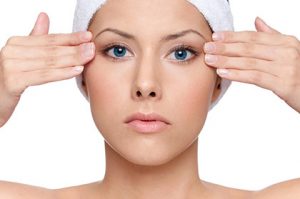 Undergoing intense pulsed light therapy is a relatively straightforward experience, where the treatment area is first cleaned and prepped. A small handheld wand that emits high energy light pulses over your skin. The treatment wand features a sapphire tip that provides cooling and is designed to better access delicate crevices such as around your nose. The sapphire tip is migrated methodically along the skin to target your blemishes.
Patients report the experience to feel like a rubber band being flicked onto the skin and is well-tolerated by most patients. The duration of a treatment can range from a half hour or longer depending on the size of the area being treated
At a glance, Lumecca IPL treatment experiences mean:
No anesthesia required
About 30 minutes per session
Little to no discomfort
Large areas may be treated quickly
Little to no downtime after treatment
When will I see Results?
The tone of red spots and brown spots on the skin may darken immediately after treatment and redden over the next 24 hours. After 7 to 10 days, treated skin blemishes will peel or fade away, leaving behind a consistent skin tone and complexion.
Future age spots, freckles, and blemishes are always possible as a result of sun damage and aging, but it is also always possible to easily treat new blemishes. Broken capillaries or other recurring conditions are not curable through light treatments but can be managed and reduced.
In our experience, a series of four treatments spaced a few weeks apart provides the best, most consistent results.
What does the recovery from IPL treatment involve?
Recovery time from a session of intense pulsed light therapy is almost nonexistent. The pulses of light do most of their work close to the surface of the skin, so the most common effect after a treatment is slight redness of the treated area. Redness may linger about an hour after treatment, but will soon resolve.
It is common for patients to also experience some skin sensitivity, but this should fade quickly, often in a matter of hours.
We recommend that patients avoid direct sunlight exposure for at least two weeks after each session and to liberally use sunscreen to protect the skin.
Many patients experience dramatic improvement and total clearance of the skin issue they want to be treated through IPL, but in some cases, a course of multiple sessions may be recommended.
Consultation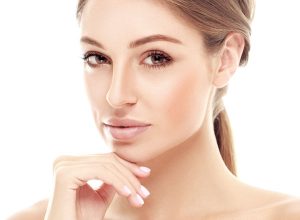 Dr. Michaels and his team recognize the importance of every individual's experience with treatment. During your personal consultation, we will review the specifics of your case and will be more than happy to help you address any concerns or questions you may have going into the session.
For IPL therapy, your face will be measured and photographed, with trouble spots identified for the doctor's reference during the session. This will also be when Dr. Michaels goes over your medical history and health profile, looking for anything that might impair the results or potentially introduce complications or health risks. The photos will also be used for your reference when you wish to evaluate the results both immediately after the session and in the long term, so you can be absolutely satisfied with your more youthful, healthier appearance.
FAQs
Do I have to go under anesthesia for treatment?
No. Most patients report the treatment experience to feel like a light snapping of a rubber band on the skin. For those who have sensitive skin, Lumecca's computer guidance system is programmable and customizable, offering less-intense pulses and longer cooldown times between pulses to ensure you are very comfortable.
How Much is IPL Lumecca?
IPL Lumecca is tailored according to each patient's goals and presenting issues. The size of the area treated and whether or not additional combination treatments are included will impact the final cost. You will receive a customized quote for your treatment at the end of your consultation.
Do I need to take time off work for treatment?
After treatment, you may immediately return to light, daily activities, but we recommend avoiding direct sunlight and wearing ample sun protection. Most patients may experience only slight redness or peeling which will resolve within a few days.