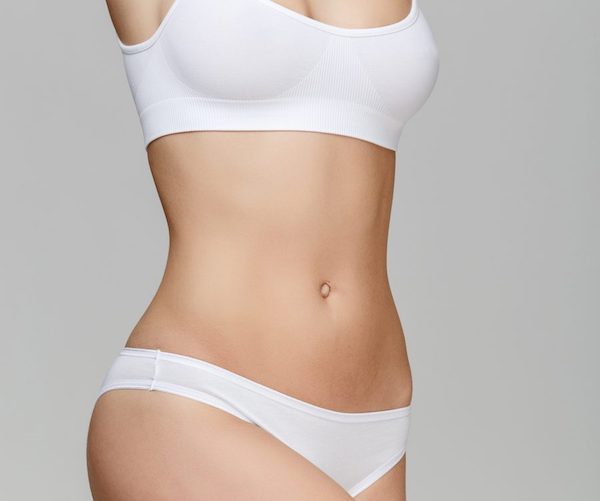 Achieve the body shape you always desired. Whether you have a small area that is exercise-resistant or several areas that you want corrected following pregnancy or weight loss, there are many options available to give you the body contour you want. From slimming some areas to augmenting others, body contouring can help you reach your aesthetic goals.
Dr. Joseph Michaels is a board-certified plastic surgeon who specializes in body contouring. He is one of a few plastic surgeons in the United States to have performed a fellowship specifically dedicated to body contouring and plastic surgery after weight loss surgery. Dr. Michaels is current with the latest techniques in enhancing his patients' figures. He will carefully listen to your goals and will create a safe treatment plan tailored to your exact needs. If you are a weight loss patient, we invite you to view our After Weight Loss page for more information on additional procedures.
Before and After Photos
Benefits of Body Contouring
Enhanced confidence
Increased physical comfort
Better hygiene
More youthful aesthetic
Improved physical activity
Long-lasting results
Refined proportions
If you are ready to realize the benefits of body contouring for yourself, contact one of Dr. Michaels' offices today to schedule a private consultation.
Candidates
Ideal candidates for body contouring in Virginia, Maryland, and Washington, D.C. are healthy adults near their ideal weight. They are non-smokers who may be dissatisfied or uncomfortable with their body and wish to supplement their weight loss or healthy lifestyle in order to achieve the silhouette they aspire to achieve. They may be experiencing excess skin, stubborn fat deposits, the effects of aging or childbearing, and/or disproportional contours. Overall, patients have realistic expectations of body contouring and are optimistic about their potential results.
If you are a candidate for a body contouring procedure in the DMV, contact us today to schedule a consultation with Dr. Michaels.
Consultation
Dr. Michaels offers in-person and virtual consultations for patients who are 100 miles or more from either of his office locations. During a private, one-on-one consultation with Dr. Michaels, you will have the opportunity to share your goals and have your most pressing questions answered. Dr. Michaels will inquire about your health and medical history. He will also examine the area(s) you would like to have contouring performed. Dr. Michaels will consider your expectations, history, and anatomy when determining your candidacy for body contouring. During this thorough assessment, he will discuss a customized approach as he creates a treatment plan that is tailored for you and your needs.
Ready to schedule your consultation? Reach out to our helpful staff in Rockville, MD at (301) 468-5991 or Fairfax, VA at (703) 957-8610. If you are more than 100 miles from either of Dr. Michaels' offices, you may opt for a virtual consultation. Contact us today to schedule an appointment. 
Preparation
To help you prepare for your body contouring procedure, Dr. Michaels will provide you with specific instructions during your pre-operative or consultation appointment. Generally, patients will be directed to stop smoking and drinking alcohol for some time prior to the procedure. They may also need to stop taking or reduce their dose of certain medications that thin the blood. For patients undergoing surgical procedures, they must arrange for a trusted adult to drive them home after surgery and stay with them for 24 hours afterward. Dr. Michaels may prescribe certain medications such as antibiotics and pain medicine which should be filled prior to your body contouring surgery.
Procedures
Dr. Michaels offers a plethora of body contouring procedures in his two Washington, D.C. area offices. From non-invasive Sculpsure to a full panniculectomy after weight loss and everything in between, Dr. Michaels is sure to deliver results that are in line with your personal goals.
Arm Lift (Brachioplasty)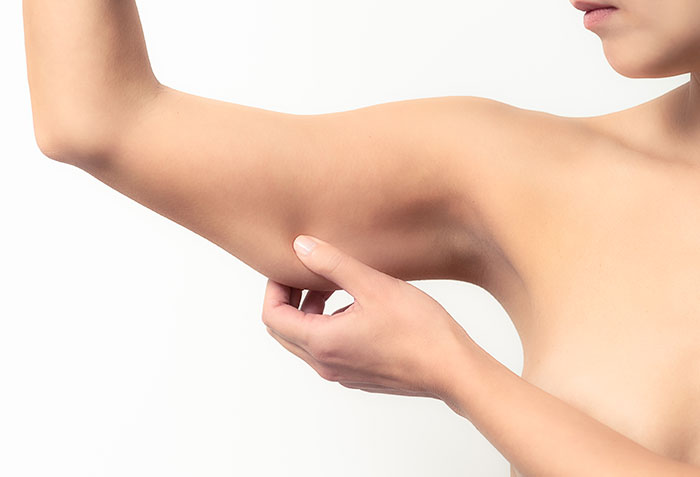 An arm lift is a surgical procedure where excess, sagging tissue is removed from the upper arms and underarm area. The skin is then tightened, revealing slimmer, sculpted arms.
Brazilian Butt Lift (BBL)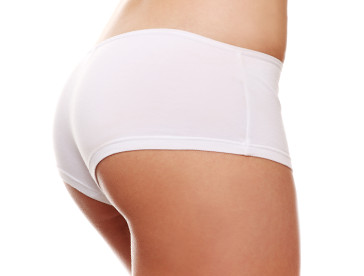 A Brazilian Butt Lift is a combination surgical procedure. During this operation, Dr. Michaels contours one or more fat donor sites through the use of liposuction. The fat is purified and reinjected in the buttocks for a fuller, lifted look.
Buttock Augmentation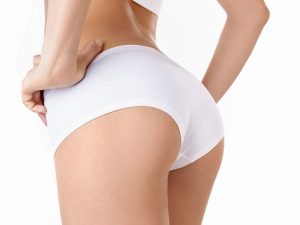 A Brazilian Butt Lift or placing gluteal implants may be considered buttock augmentation. Patients who do not have excess fat to remove through liposuction will be considered for buttock implants. With Gluteal implants, Dr. Micheals will make small incisions near the tailbone and expertly place the implants into the buttocks.
Fat Transfer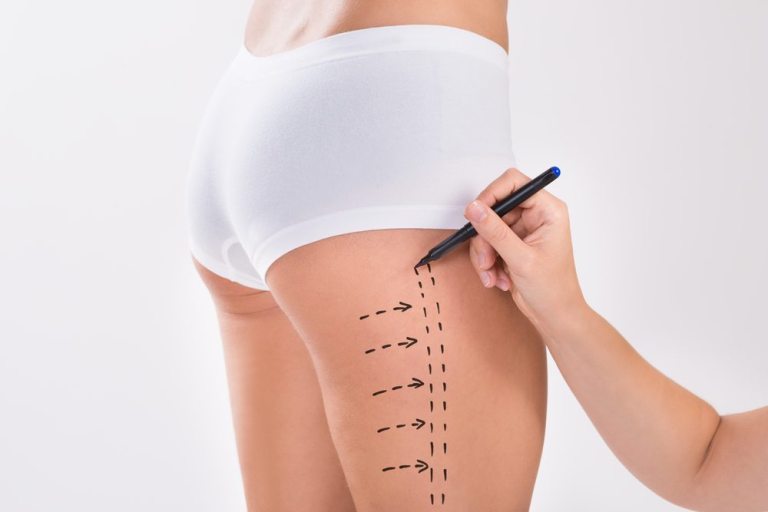 Fat transfer procedures require the use of liposuction to remove fat from undesired areas such as the abdomen, thighs, back, and flanks. This fat is then purified and prepared for transfer into the areas where more fullness is desired. Dr. Michaels performs fat transfer to the breasts, buttocks, face, and hands.
Hand Rejuvenation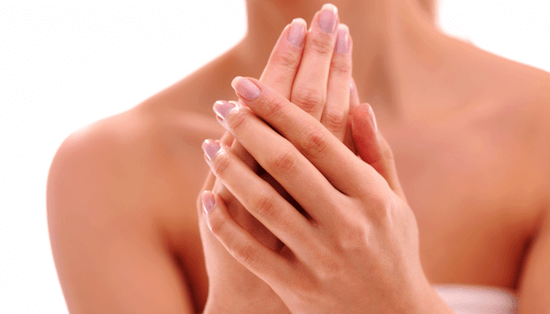 Hands are often a neglected area in the quest to appear more youthful. Hand rejuvenation can be performed through fat transfer or with dermal fillers. Each of these methods fill the skin of the hands, providing a plumper, youthful appearance.
Labiaplasty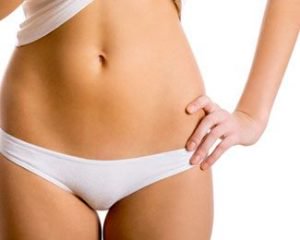 Labiaplasty is a surgical procedure where the excess tissue of the labia is removed. Women who experience discomfort, embarrassment, or are self-conscious about the look of the external genitalia benefit from this procedure.
Liposuction
Liposuction is a surgery where unwanted fat is physically removed from the body. Dr. Micheals will use a specialized instrument, called a cannula, to vacuum the targeted fat from the area. The doctor employs several liposuction techniques and selects the ideal treatment for each patient.
Tumescent Liposuction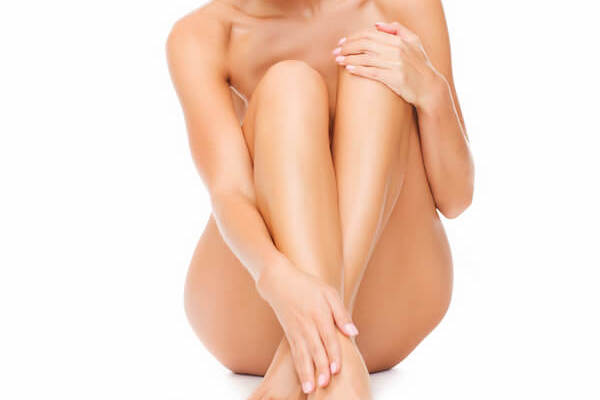 Tumescent fluid is injected in the areas to be treated with liposuction. The solution, a combination of saline, anesthetic, and epinephrine, will cause the area to swell and harden. In this state, the fat is easier to remove and there is less risk of bruising and bleeding.
VASER Liposuction
VASERlipo is an ultrasound-assisted technology where a probe is inserted into the treatment area. The probe emits ultrasound energy which loosens the targeted fat. From there, the dislodged fat is removed from the body through gentle suctioning.
SmartLipo
SmartLipo utilizes laser technology to remove undesirable fat deposits from the body. In this minimally-invasive procedure, a probe will be inserted into the treatment area to essentially melt the tarted fat. The fat is then removed from the body through a cannula. Afterward, the laser probe is reinserted to deliver skin-tightening at the treatment site.
Lower Body Lift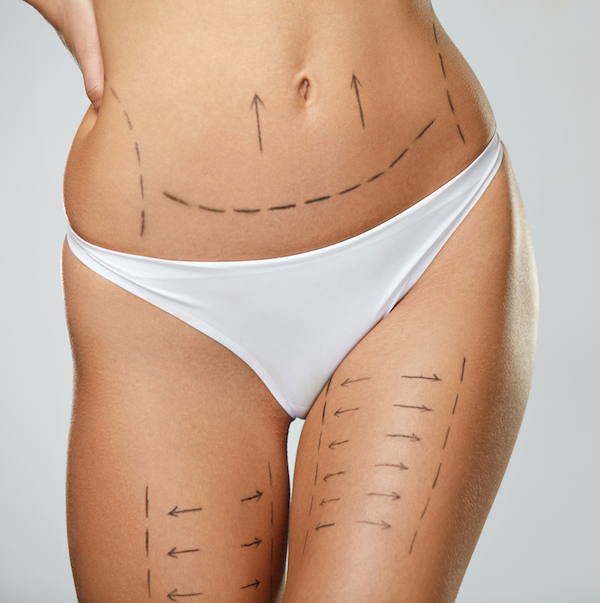 A lower body lift is a multi-step surgical procedure that addresses loose, sagging skin in the lower abdomen, outer thighs, and buttocks. Namely, the procedure encompasses a tummy tuck, lateral thigh lift, and buttock lift in the same procedure, contouring the lower half of the body after significant weight loss.
Mommy Makeover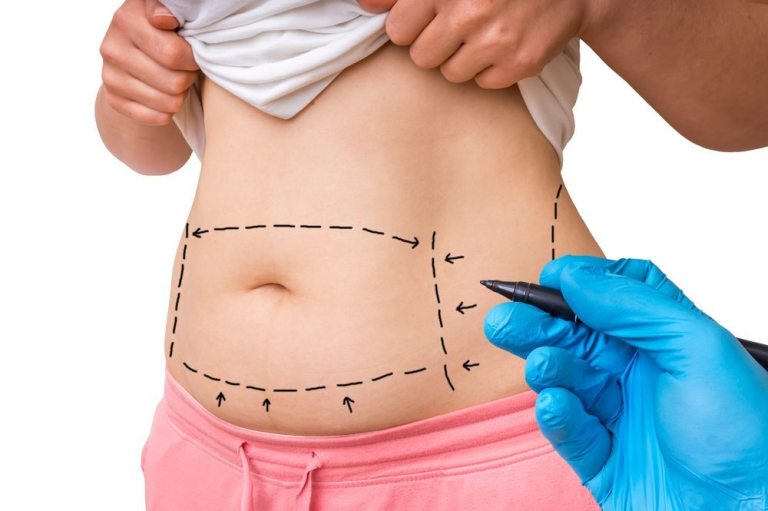 A mommy makeover is a highly customized, combination procedure intended to address the aesthetic concerns a mother may have. Many patients opt to combine liposuction, tummy tuck, and a breast enhancement procedure for an all-encompassing surgery.
Mons Rejuvenation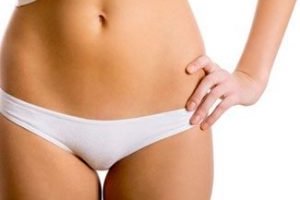 Mons rejuvenation is the surgical reduction of the pocket of fat or excess skin in the region just above the genitalia. Liposuction or tissue excision is used to flatten the area. Dr. Michaels performs mons rejuvenation in all patients undergoing a tummy tuck, as needed.
Panniculectomy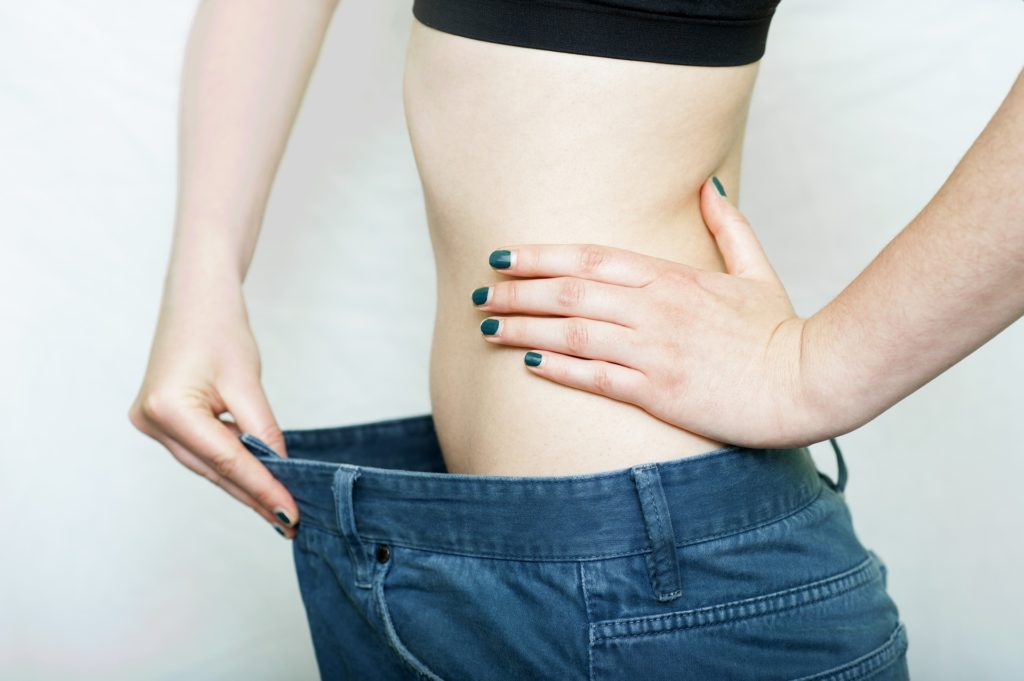 Panniculectomy removes the excess hanging skin from the abdomen following significant weight loss. This surgery is medically necessary as the pannus (the apron of hanging skin) can cause issues such as irritation, infection, hygiene issues, and can impede your ability to exercise or function on a day-to-day basis.
Sculpsure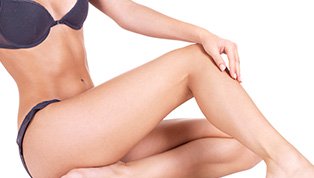 Sculpsure is a non-invasive body contouring treatment. Sculpsure uses heat technology to specifically target fat cells under the skin. The fat cells are destroyed and are removed from the body naturally.
Thigh Lift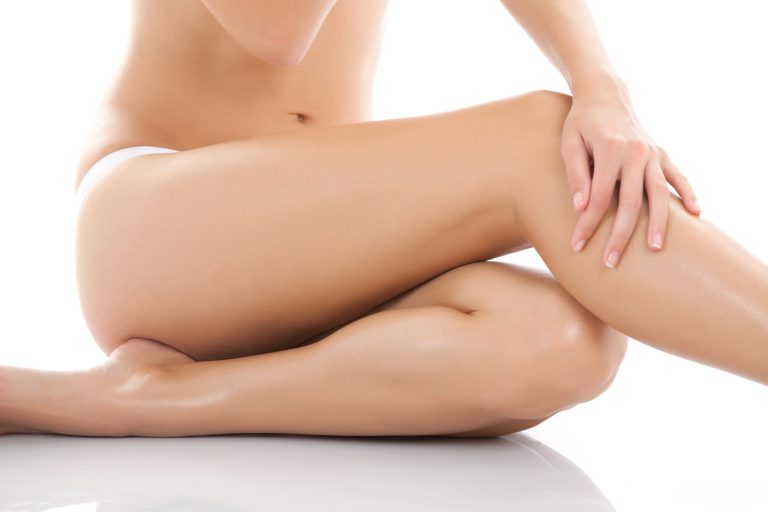 Thigh lift is a surgical procedure that rids patients of extra skin and fat in the outer and/or inner thigh region. The skin is then pulled taut, creating smoother, slimmer contours.
Tummy Tuck (Abdominoplasty)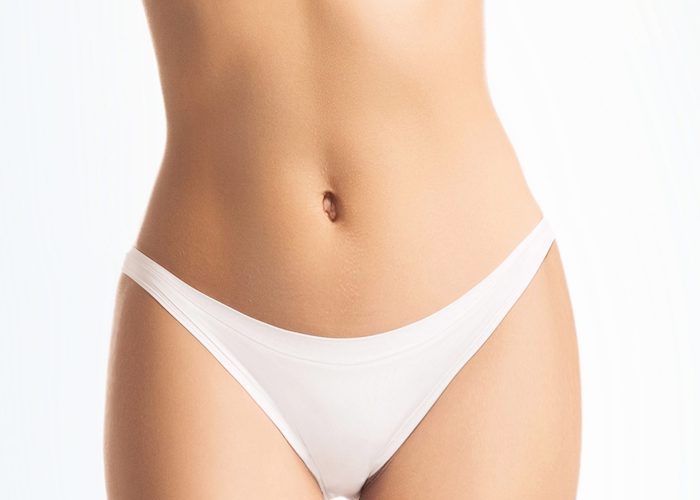 Tummy tuck is a surgical procedure where excess skin is removed from the abdomen for cosmetic reasons. During this operation, the belly button may be repositioned on the abdominal skin, depending on the amount of skin removed. In patients who have been pregnant, tightening of the abdominal muscles may be warranted during a tummy tuck. Any minor hernias may be corrected during the procedure, as well. The result may be a tighter, flatter abdomen.
Upper Body Lift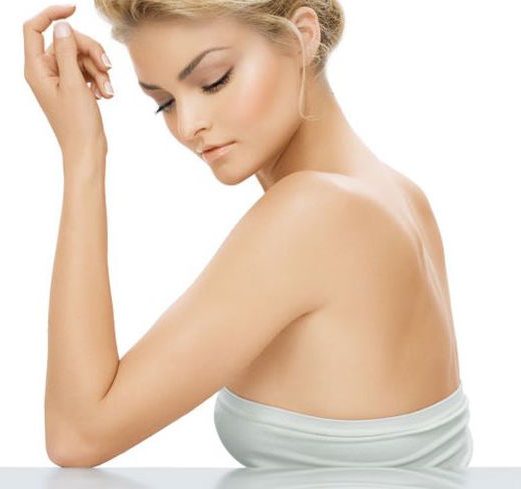 An upper body lift is a combination operation that can combine an arm lift, breast lift, and back lift in one procedure. Excess skin in these areas is addressed, giving you a more flattering appearance.
If you would like to learn more about your body contouring options, contact Dr. Michaels' staff in Fairfax, Virginia or North Rockville, Maryland to schedule your personal consultation today.
Body Contouring Results
Your recovery experience will vary depending on the procedure(s) you decide upon to meet your aesthetic goals. Generally, patients can expect swelling and tenderness at the treatment site. They may also expect to be away from work or physical activity for some time after their surgical procedure.
Dr. Michaels will provide you with specific post-op instructions for your specific body contouring procedure.
Following your body contouring procedure, your results may be immediately noticeable. Once residual swelling has resolved, you may be more confident in your appearance. Your physical comfort may increase and clothes may fit better. By maintaining a healthy lifestyle, your results may endure for years to come!
Want to experience the amazing results of body contouring in Washington, D.C.? Book your private consultation with the highly sought-after Dr. Michaels today to make your body contouring dreams a reality!
How Much Does Body Contouring Cost in Washington, D.C.?
Pricing for your body contouring procedure is unique to you. During your consultation, Dr. Michaels will create a procedure plan that will take into account your goals, anatomy, and concerns. From there, one of our patient coordinators will discuss the cost of your procedure with you. Dr. Michaels wants your aesthetic goals to be within reach! This is why he has partnered with several financing companies to help make your goals come to fruition. Contact Dr. Michaels' staff today to learn more about our payment and financing options, for those who qualify!
FAQ
WHAT IS BODY CONTOURING?
Body contouring refers to a collection of procedures that addresses loose excess skin or fat around the body after weight loss, aging, or pregnancy. Depending on the extent of the procedures selected, you may expect a more toned, slimmer, and smoother silhouette after appropriate healing.
HOW LONG DOES BODY CONTOURING RESULTS LAST?
Your body contouring results are long-lasting! Maintaining a healthy lifestyle and barring any major weight fluctuations, including pregnancy, you can expect your results to last a long time. 
Additional Resources
American Society of Plastic Surgeons. (2020). Body Contouring: Skin Removal After Major Weight Loss. Retrieved from https://www.plasticsurgery.org/cosmetic-procedures/body-contouring
International Society of Aesthetic Plastic Surgery. (2017). Body Contouring 101: Understanding Fat Reduction vs. Weight Loss. Retrieved from https://www.isaps.org/blog/body-contouring-101-understanding-fat-reduction-vs-weight-loss/