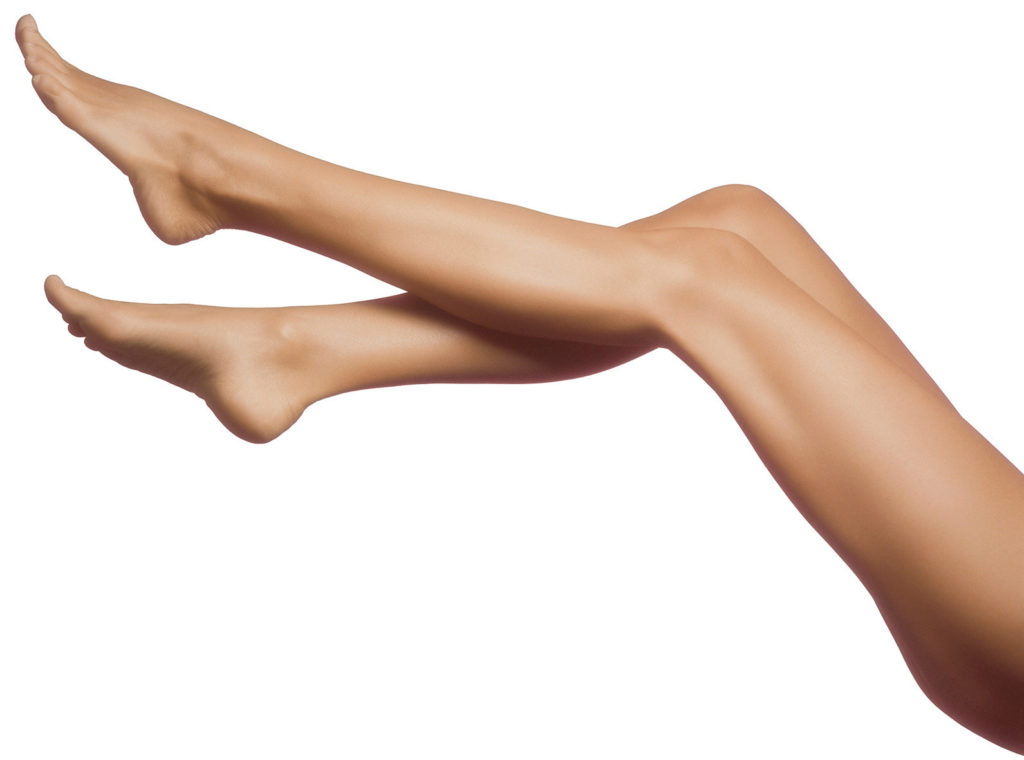 Your legs have taken you on every journey you have ever embarked upon. But don't allow veiny legs to mark your path. The contours of your life are so much richer than the web of spidery veins that line your legs. With the help of Dr. Joseph Michaels, you can redraw your life's roadmap and circumvent the unsightly demarcations of your veins. It's time for short shorts and celebratory high-kicks, thanks to laser vein removal.
We love to help Washington, D.C. look beautiful! Contact our office to learn more about our transformative procedures. Call (301) 468-5991 to speak with one of our helpful representatives.
If you prefer, we now offer Virtual Consultations so you can contact Dr. Michaels from the security of home.
About
Aesthetic lasers are a non-invasive, high tech way for treating small leg veins and capillaries. The powerful, precise laser beam targets the iron-red pigment in hemoglobin.[1] Under the warm glow of the laser light, your varicose veins are gently snuffed out while your skin remains unharmed.
How Does Laser Vein Removal Work?
You can zap away those spidery veins for good with the potent power of electric laser light! Enhance your beauty with the crackling energies of science. A laser is a device that sends a thin beam of radiation in the form of light. Laser surgery closes and shrinks the varicose veins and causes scar tissue within the vessel. This seals off the vein. Blood then flows through other nearby veins instead.
Benefits of Laser Vein Removal 
Unweaves webs of willowy spider veins
Improves sun damage
Smooths skin
Reduces pores
Improves irregular pigmentation and even skin tone
Reduces redness and flushing of rosacea
Candidates
Patients that are interested in the treatment should be in overall good health with a realistic set of expectations for the treatment. If you have an active acne issue or you wish to treat deep wrinkles and creases, you may benefit from more focused skin treatments. Dr. Michaels will happily walk you through them during your highly informative private consultation.
Your Private Consultation with Dr. Joseph Michaels
Dr. Joseph Michaels' surgical skill is an open secret with the influential tastemakers in Washington, D.C. But Dr. Michaels wants to help everyone look and feel their best, no matter who you may be. You can rest assured that Dr. Michaels will make you feel valued and listened to at your private consultation. This is your opportunity to share your aesthetic vision and to tell your story. Dr. Michaels will conduct an intake interview while he reviews your medical history. He may also take pictures of your legs to make sure that he views them from every angle.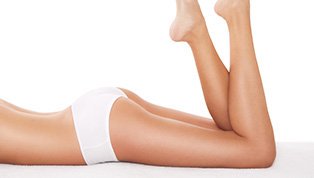 After he has a clear sense of your skin's needs, Dr. Michaels will work with you to create a treatment plan that will accomplish your unique goals. Contact Dr. Michaels' office to learn more. We now offer Virtual Consultations to better serve our patients' needs.
Procedure
Laser treatments are available to treat spider veins that may appear on your face, neck, legs, chest, or any other place on your body. Laser treatments target heat at these small veins causing the blood inside of them to clot. It also injures the lining of the veins causing them to scar and close.[2] Although one treatment may result in vein closure of small areas, larger areas may require multiple treatments to ensure vein closure.
Recovery
Your skin endures intense light exposure during any laser treatment. In all such cases, patients should be sure to avoid sun exposure. Your vulnerability to the sun may very well outlast your ability to sense any damage taking place. For this reason, you should take extra care to protect yourself from the sun, even on a cloudy day.
Consider high SPF creams, wide-brimmed hats and long sleeve shirts until your skin has completely recovered.
Do not scratch or pick at the treated area. Your skin may feel sensitive and tender to the touch. Recovery times depend on the extent of the treatment and the individual's capacity to heal. Some redness or purple discoloration may persist for several weeks or longer.
How Long Does It Take for Veins to Disappear After Laser Treatment?
The results of laser treatment for spider veins are not immediate. After laser therapy, the vessels underneath the skin will gradually change from a dark blue to light red. They will eventually disappear in two to six weeks. The treated areas are noticeably clearer and in most cases, the skin continues to improve with each successive treatment.[3]
How Can I Get Rid Veins on My Hands?
Even if someone appears younger than their years, did you ever take the time to notice a person's hands? Your hands are ignored in most skincare regimens and so they often show your true age. The hands can be just as prone as your legs to unsightly varicose veins (if not more so). Also, your skin becomes especially papery and thin as you get older, which can emphasize the bulging, tentacle-like veins even more.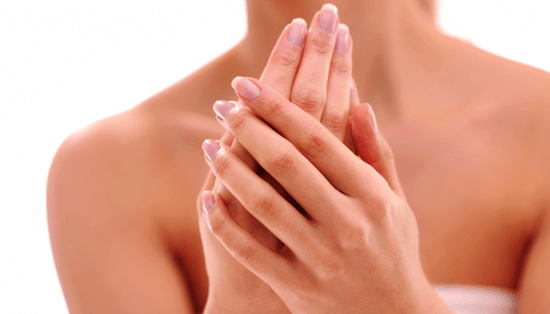 Laser light has some very special properties unto itself. The laser's focused photons harmlessly pass through the skin's superficial layers. The light does its work beneath the skin where it is drawn to particular pigments. The aesthetic laser's electromagnetic rays zap away veins and other imperfections while leaving the surrounding skin unphased. Light therapy can also trigger collagen production which restores supple elasticity to your skin.
What Does Laser Vein Removal Cost in Washington, D.C.? 
Aesthetic laser treatments are effectively calibrated to your exact skin tone. Your skilled doctor will achieve the appropriate electromagnetic frequency to zap your veins. The same carefully calibrated frequency of light will pass through the upper layers of your skin as if they weren't even there. Since treatments are tailored to the individual, your personal consultation is when Dr. Michaels shall quote you your custom cost estimate. Dr. Michaels will review your medical history while getting to know a little about you personally as he conducts the intake interview.
Dr. Michaels strives to put premium aesthetic services within your reach. We work with several financing partners to help us make your wildest aesthetic dreams into a workable reality. You can also check our special page with season offers and exclusive deals.
Don't Veiny Legs Mark Your Path
So, say bon voyage to varicose veins because your journey is marked for better things. Without all those leg veins to delineate your identity, disrupt your aesthetic and circumscribe your passions, you will plot your own path. Dr. Michaels' laser procedures will liberate you from the net of spider veins that entangle your legs and prevent you from pursuing the life you want.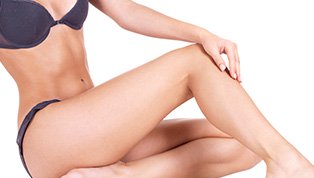 Imagine: short shorts in the summertime. Those golden days can be yours once again—and without unsightly spider veins showing up uninvited to your picnic. At the speed of light and with the precision of science, complex laser light passes like a phantom through your skin. But peculiar red pigments, deep within your skin's layers, will feel the full fury of the beam's pulsating glow. Your legs will look as smooth and flawless as an alabaster statue gilded in morning sunshine thanks to the amazing effectiveness of aesthetic laser treatments.
FAQ
How many laser treatments does it take to get rid of spider veins?
Usually, more than one laser session is needed. They are scheduled every six to twelve weeks, as prescribed by your doctor.  Simple laser vein treatment is done on the outside of your skin. It can treat spider veins and tiny varicose veins just under the skin's surface. 
Does laser vein removal really work?
It really works! Laser light can destroy the vein without damaging your skin. Small spider veins may disappear immediately after treatment. Larger spider veins and varicose veins will darken, and you'll likely see them for one to three months before they disappear. To get complete clearing, you may need three or more treatments.
Can you drink alcohol after laser vein treatment?
You should monitor your health closely following any treatment. We recommend not to drink alcoholic beverages and not to smoke for two days before and two days after your treatment. Drinking alcohol thins blood and smoking slows or impairs bleeding. Do not take aspirin or other blood-thinning drugs, ibuprofen, or other non-steroidal inflammatory drugs (e.g., arthritis medicine) for one week before and one week after your treatment because these medications can increase bleeding and bruising.
References
Fodor, L., Ullmann, Y., & Elman, M. (2010). IPL Treatment for Vascular Lesions. Aesthetic Applications of Intense Pulsed Light, 79–107. doi: 10.1007/978-1-84996-456-2_8
Laser resurfacing. (2018, October 12). Retrieved December 20, 2019, from https://www.mayoclinic.org/tests-procedures/laser-resurfacing/about/pac-20385114.
Neaman, K. C., Baca, M. E., Piazza, R. C., Vanderwoude, D. L., & Renucci, J. D. (2010). Outcomes of Fractional CO2 Laser Application in Aesthetic Surgery: A Retrospective Review. Aesthetic Surgery Journal, 30(6), 845–852. doi: 10.1177/1090820×10386930