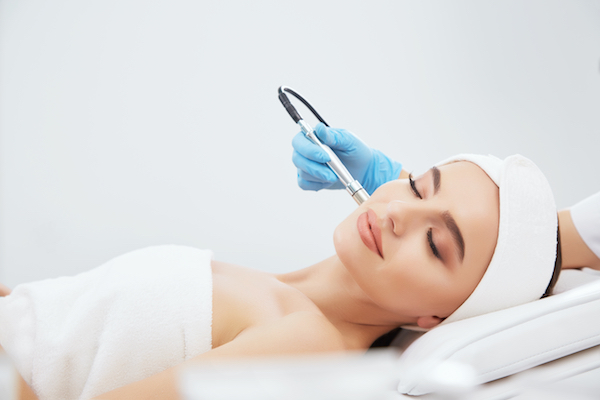 SkinPen microneedling is a minimally-invasive way to treat your complexion. If you struggle with acne scars, enlarged pores, age spots, or other imperfections, SkinPen can help you write a new chapter in your life story.
Dr. Joseph Michaels is a renowned expert in the rejuvenation and replenishment of youthful, natural skin. He is a board-certified plastic surgeon, but he also specializes in non-surgical solutions to everyday aesthetic concerns. To learn how microneedling with SkinPen technology can transform your appearance, contact Dr. Michaels at your earliest convenience. He proudly serves the needs of Fairfax, Virginia, Rockville, Maryland, and beyond. Call one of the following numbers to schedule an appointment.
Rockville, MD: (301) 468-5991
Fairfax, VA: (703) 957-8610
About SkinPen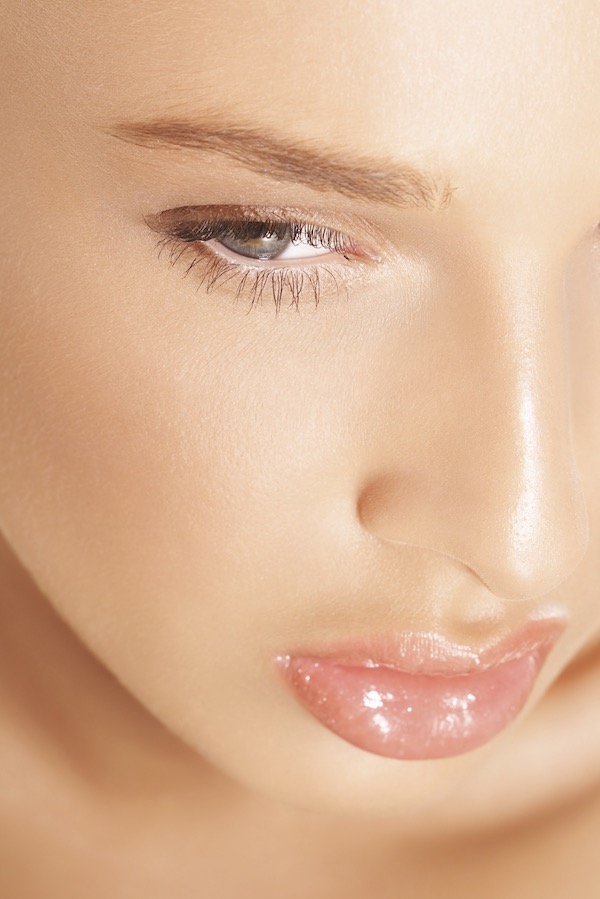 Skin is in constant flux. Dead cells slough away and fresh, healthy cells form to replace them. The skin is in a perpetual cycle of regeneration and rebirth, and the entire process is supported by the body's most prevalent protein: collagen.
As the body ages, it produces less and less collagen. Even when collagen production is plentiful, as it may be with younger patients, dead skin and sebum may get in the way. Sebum is the oil secreted by the skin that contributes to clogged pores and acne buildup.
SkinPen addresses all of the dynamics outlined above. By treating pores and triggering collagen production simultaneously, SkinPen technology provides comprehensive improvement with the stroke of a pen!
Microneedling Revolutionized
The microneedling process works by producing a series of strategically placed micro-injuries to the treatment area. The body responds by rushing collagen to the rescue, healing the small punctures and creating a fresh coat of healthy skin. 
Microneedling has proven to be a wonderful remedy for rhytides (fine lines), small scars, and discoloration conditions such as melasma, hyperpigmentation and dyschromia.[1] Traditional microneedling practices utilize a roller to treat the area, but that is shortsighted in a number of ways. Rollers are not adjustable; the length of the needles are established by the manufacturer, regardless of your cosmetic needs. The rolling procedure is also quite slow, methodically tracing the complexion with a manual touch.
Luckily, microneedling just got an upgrade in the form of the SkinPen. This device features 14 sets of ultrafine needles that can be customized to delve to the exact depths where your blemishes linger. Dr. Michaels and his associates have received extensive training to yield maximum results from the SkinPen technique. Despite its compact, handheld appeal, you should not trust an unlicensed practitioner to treat your precious complexion with SkinPen. The device is the first FDA-cleared product of its kind but must be operated by an experienced medical professional.
Benefits of Skin Resurfacing
One of the main benefits of SkinPen is its ability to address acne scarring.[2] Every breakout leaves its mark on your complexion. Even after you eradicate blackheads and blemishes, the toll on your skin is often apparent.
SkinPen can alleviate dimples, divots, and other telltale signs of acne. By creating microscopic pinpoints with its sterilized microneedles, the SkinPen prompts your body to replace uneven acne scars with controlled, smooth collagen enhancement. The most wonderful fringe benefit of SkinPen is that it produces replenished skin that is all your own! There is no need for synthetic additives or surgical excision when SkinPen draws out your very own surge of rejuvenation.
SkinPen Microneedling Benefits
Quick and easy – sessions typically last 20 to 30 minutes
Great for all skin types and tones
No incisions necessary, no sedatives required
To experience the benefits of SkinPen for yourself, please contact Dr. Michaels.
Eligible Candidates
If you wish to freshen your complexion without the downtime of more invasive procedures, then SkinPen may be ideal for you. Eligible candidates include men and women who have visible age spots, large pores, and acne scars. SkinPen can even minimize the look of stretch marks for certain individuals.
You may not be ready for the microneedling process if you have an active infection or herpes breakout in the treatment area. Psoriasis, eczema and susceptibility to keloid scarring may also preclude you from receiving SkinPen enhancement.[3] Dr. Michaels can determine your candidacy for microneedling during your comprehensive consultation. 
Private Consultation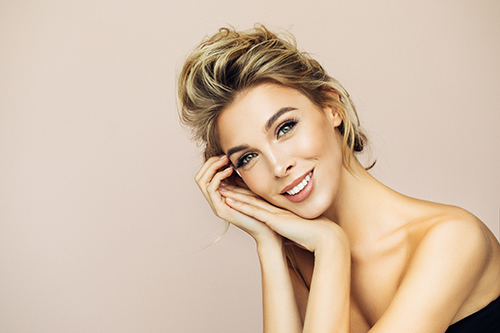 Skin is incredibly versatile and varied. It protects us from the elements yet shows the ravages caused by external and internal factors. The degree of damage your skin is experiencing must be evaluated on an individual basis. You may struggle with crow's feet, photoaging (sunspots), stretch marks, or all of the above.
Dr. Michaels will perform a brief physical assessment as part of your detailed consultation. In addition to being a gifted physician, Dr. Michaels is also a great listener. He will invite you to share your medical history and future goals. Based on your needs and skin tone, Dr. Michaels can make a thorough recommendation, which may or may not include SkinPen treatment.
To learn about all of the cosmetic options available to you, be sure to visit our blog. It is full of insights and information regarding skin enhancement and aesthetic improvement. If any questions arise while you read through our posts, feel free to bring them to your consultation with Dr. Michaels. 
Simple Preparation
The SkinPen procedure is so straightforward, you may be ready for your first session immediately following the consultation. In general, you should avoid smoking and blood-thinning medications in the three weeks prior to a SkinPen procedure. Even though the microneedling process is minimally invasive, Dr. Michaels wants to make sure your circulation is at peak performance to minimize the risk of bleeding or bruising.
The SkinPen Procedure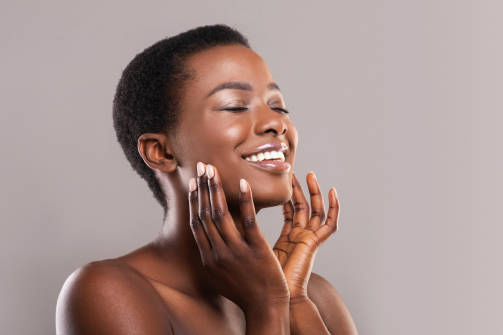 From the moment you arrive at either our Fairfax, Virginia or Rockville, Maryland clinic, we want you to get comfortable. A medical professional will cleanmi the treatment area and apply a topical numbing cream.
SkinPen uses ultrathin needles that measure 0.5-3mm in length. Dr. Michaels can explain the precise nature of the adjustable device during your consultation. The duration of your SkinPen session ranges from 15 to 45 minutes, depending on the extent of your treatment area.
Rapid Recovery
Immediately following your microneedling procedure with SkinPen, your provider may apply a healing solution. This will soothe the skin and facilitate faster healing. Your treatment area may feel a slight stinging sensation, like you have experienced a mild sunburn. Any minor redness should fade within a matter of 24 hours.
Be sure to follow Dr. Michaels' aftercare instructions. Avoid makeup and excessive heat (jacuzzis, steam rooms, etc.) for the first 1-2 days. Over the next two weeks, it is imperative that you apply sunblock before exposure to UV rays.
Remarkable Results
From a smooth texture to an even coloration, your complexion will shimmer after a rendezvous with SkinPen. The first wave of results will appear within about a week, but it may take a while for the final rewards to manifest themselves. Some patients require follow-up treatments to maximize the effectiveness of SkinPen. Generally, the best results occur after three sessions, each spaced about a month apart.
To get a glimpse at how satisfied you will be with the SkinPen procedure, take a look at our stunning reviews. No matter what the treatment, Dr. Michaels achieves magnificent results. 
Complementary and Alternative Procedures
SkinPen provides an excellent enhancement in the realm of skin resurfacing, but not all blemishes are created equal. Explore our full array of options to treat your skin according to your needs.
Facelift
For pronounced cases of sagging skin, a facelift is an optimal solution. Dr. Michaels can gently remove redundant tissue and lift your perspective, concealing all incisions along the hairline and/or behind the ears. Nobody needs to know you had a facelift except you!
Injectable Fillers
As skin ages, gaps emerge beneath the surface. Plump those depleted features with the help of dermal fillers. Products like Juvéderm are formulated with hyaluronic acid, which naturally occurs in the body. Your skin will thrive with youthful, vital volume.
Botox Cosmetic
Some wrinkles are caused by the repetitive muscular contractions along the brow and cheeks. Usher in a new era of calm with Botox Cosmetic. By easing muscular tension, you allow only the expressions to want to show. 
FAQ
How much does SkinPen treatment cost in Fairfax?
The cost of SkinPen microneedling depends on the size of the treatment area and how many sessions you require to produce the desired results. Dr. Michaels will provide you with transparent pricing as part of your comprehensive consultation. In the meantime, be sure to check our financing page or call (703) 957-8610 in Fairfax, Virginia or (301) 468-5991 in Rockville, Maryland. 
References
Alster, T. S., & Graham, P. M. (2018). Microneedling: a review and practical guide. Dermatologic Surgery. 44 (3) 397-404. DOI: 10.1097/DSS.0000000000001248
Levy, M. D., & Gold, M. H. (2020). Acne scars—Use of needling devices. Dermatological Reviews. https://doi.org/10.1002/der2.28
Singh, A., & Yadav, S. (2016). Microneedling: Advances and widening horizons. Indian Dermatology Online Journal. 7 (4) 244–254. https://doi.org/10.4103/2229-5178.185468