Numerous patients visit Joseph Michaels, MD, FACS, with the same complaint: They sleep well each night and feel rested each morning, but they still look exhausted every day due to the "bags" under their eyes. Others seek out Dr. Michaels' facial rejuvenation expertise because they are tired of being asked if they are sad or concerned when they are in fact very happy individuals.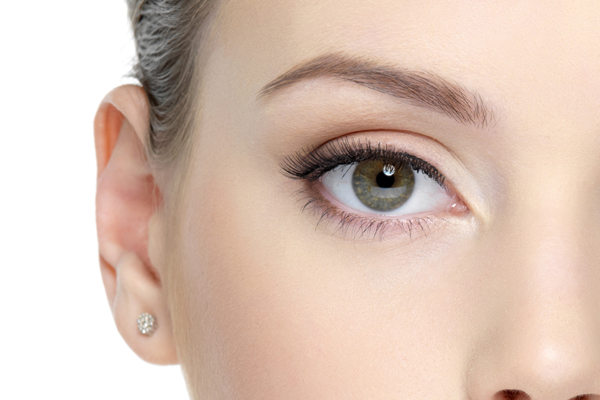 The eyes are one of the most expressive features of the face. Unfortunately, excess skin and displaced fat throughout the eye area can cause drooping eyelids and / or the appearance of "bags" under the eyes, leading individuals to look exhausted, sad or older than their actual age. These changes can affect the upper and / or lower eyelids.
If you are frustrated with the look of your sagging upper and / or lower eyelids and do not feel that your eyes are properly expressing your happy, youthful energy, you may benefit from undergoing eyelid surgery with Joseph Michaels, MD, FACS.
At Michaels Aesthetic and Reconstructive Plastic Surgery, Dr. Michaels has helped countless patients achieve a refreshed, younger look throughout the eyes, with eyelid surgery. He can do the same for you.
About Eyelid Surgery
As time passes, constant exposure to the sun and pollution as well as the effect of gravity can cause signs of aging to develop around the eyes. The natural aging process can compound this effect. Over time, the skin loses its elasticity as the body generates less collagen and elastin, two proteins that are important for healthy skin. Fat migrates to undesirable areas of the face, and muscle tone is lost. All these factors can lead to sagging, or bulging, upper eyelids and drooping lower eyelids (i.e., "bags").
In addition, individuals of certain ethnic backgrounds, such as those of Asian descent, may not have a distinct upper-eyelid crease, which can result in a look referred to as "monolids." For these patients, Dr. Michaels performs an eyelid procedure that can create a more distinct upper eyelid crease. Other patients may complain that their upper eyelids hang low over their line of sight, which can indeed be dangerous when driving or performing other activities that require keen vision.
With blepharoplasty, or eyelid surgery, however, Dr. Michaels can correct these issues, giving patients a rejuvenated yet natural-looking appearance throughout their eyes. His conservative approach to eyelid surgery helps patients avoid the overly wide-eyed, "hollowed-out" look that can occur with other cosmetic surgeons who remove too much skin and fat from the eyelids.
Procedure
During your consultation, Dr. Michaels evaluates your entire periorbital region (i.e., the eyes, eyebrows and cheeks) to determine the extent of rejuvenation needed. Depending on your unique anatomy, Dr. Michaels may recommend a brow lift or mid-facelift surgery in conjunction with eyelid surgery to achieve optimal aesthetic results.
Eyelid surgery takes about one to two hours with the duration varying based on if both the upper and lower eyelids are being treated and if additional procedures are being performed at the same time (e.g., brow lift, mid-facelift).
Extensive eyelid surgery procedures are performed under general anesthesia. However, for patients undergoing less complex eyelid surgery, Dr. Michaels prefers to use local anesthesia and perform the procedure in his office. By doing so, the patient does not incur any additional general anesthesia or hospital costs.
If Dr. Michaels is treating all four lids, he will start with the upper eyelids. He makes incisions in the crease of the upper eyelid and removes the desired amount of excess skin. He then removes any bulging fat and other tissue from this area to optimize the contour. Dr. Michaels then closes the incision with sutures that are removed within five to six days of the procedure.
Next, the surgeon addresses the lower eyelids, as needed. He positions the incision either directly inside the lower eyelid or just beneath the lower eyelashes. He again eliminates any extra fat, skin or other tissue from this area prior to closing the incision with sutures. Sutures that are placed beneath the eyelid will need to be removed within five to six days of the procedure. Sutures placed inside the lower eyelid are dissolvable. Any scars resulting from the incisions should fade with proper care over time and ultimately become nearly imperceptible once the eyelids have healed.
Quick Facts
Length
1-2 hours (depending on extent of procedure)
Anesthesia
Often performed under local anesthesia, but under general anesthesia for extensive eyelid surgery
In/outpatient
Outpatient — often performed in the office
Side effects
Temporary swelling, bruising, and some pain
Risks
Pain, bleeding, infection, rare damage to nerves, incomplete improvement
Recovery
1 week: back at work. 1-2 weeks: light exercise only. 2-3 weeks: more strenuous activity allowed. 4-8 weeks: swelling resolves and patient can resume normal activity.
Duration of results
About 5 years
To schedule a one-on-one consultation with Dr. Michaels to learn more about blepharoplasty, or eyelid surgery, contact Michaels Aesthetic and Reconstructive Plastic Surgery by calling 301-468-5991 in Rockville, Maryland or 703-957-8610 in Fairfax, Virginia.