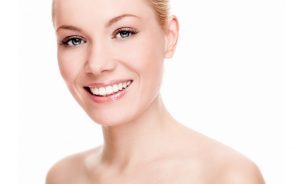 As you age, certain areas in your face will lose volume. The cheeks and lips commonly become more thin or hollow-appearing. Whether you are looking for a way to return healthy fullness to your face or augment your features, Juvederm is the perfect minimally-invasive solution!
What is Juvederm?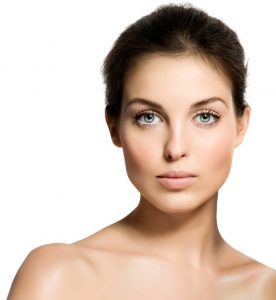 Juvederm is a term for a group of hyaluronic acid-based fillers. These fillers help to return fullness and youth to the face. Juvederm injections are comfortable to receive and require no preparation or downtime! Dr. Michaels often applies them to the area below the cheek where it often becomes hollow with age or weight loss. If you are worried about signs of aging, Juvederm will smooth away your fine lines and wrinkles for an elegant, rejuvenated look. The result will be smoother, healthier-looking features.
Juvederm fillers are also frequently applied to the lips. More men and women are seeking out dermal fillers for plump, attractive lips. Juvederm is a soft formula that attracts water particles and naturally interacts with skin tissue. Your lips will be kept smooth and full for a natural glowing appearance!
Benefits
Juvederm injections are quick and easy! This simple treatment is a great way to impact your appearance without requiring cosmetic surgery. With no preparation or downtime, you will be able to show off your results right away! Juvederm injections are a great alternative to invasive techniques and are a more affordable option. Regain or improve the natural contours of your lips with Juvederm.
Candidates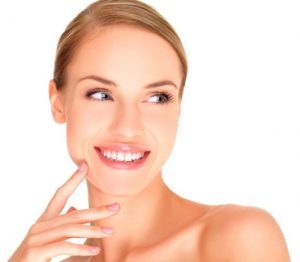 Men and women who are bothered by a loss of tissue volume or have always wanted fuller features are great candidates for Juvederm injections. You will need to be healthy and have a realistic understanding for what dermal fillers can do for you.
Look through our gallery to see Dr. Michael's Lip Enhancement before and after photos. You will be impressed by the natural improvements Dr. Michaels is able to produce!
Personal Consultation
In a private meeting with Dr. Michaels, he will inform you of all the details associated with dermal fillers. You will be encouraged to disclose your past medical history, current lifestyle and any existing allergies. This information will help him determine if Juvederm is a good, healthy solution for you.
Together, you and Dr. Michaels will create your ideal treatment plan.
Dr. Michaels will take into consideration your desired aesthetic and natural features. The goal is to create contours and enhancement that you like but that do not appear fake in any way.
Preparation
There is little preparation needed before Juvederm injections other than maintaining healthy skin. Do not tan or smoke before your treatment. Please notify our office if you develop any injury to your treatment area. We want you to have a positive experience and can always reschedule your appointment if needed.
Procedure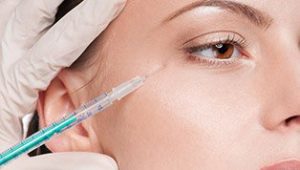 A Juvederm appointment is simple and fast. The whole treatment will take about a half hour or less. When you arrive, your treatment area will be cleaned and a topical anesthetic can be applied to increase your comfort.
Filler injections can be seen making improvement in real time. This allows you to see your transformation and for Dr. Michaels to make any necessary adjustments for your best outcome.
Dr. Michaels will administer Juvederm strategically along the treatment area to make sure there is comprehensive improvement.
Recovery
After treatment you will be able to enjoy your newly sculpted face! The injection sites may be red and sensitive but these symptoms should fade within a couple of days. Be careful not to bump the injection sites or expose them to direct sunlight. Take good care of your skin and you will see a healthy, positive outcome.
Results
Juvederm results often last up six to twelve months but will vary from person to person.
To keep these results around for as long as possible, wear sunscreen and keep your skin hydrated. Maintenance appointments will be needed to keep your results consistent. After a few months you will see your results gradually fade. This is your body naturally metabolizing the HA and is normal. Contact our office and we will schedule a quick appointment to get you looking your best!
Complementary Procedures
Juvederm is a simple treatment that is easily and often combined with other procedures. One of the most popular anti-aging solutions Juvederm is combined with is Botox.
Botox is a revolutionary treatment to reduce and erase wrinkles.
Botox is often combined with Juvederm because it is also an injectable. Together, these treatments wouldn't take more than an hour to administer. Botox does not require preparation or downtime and yields results within a week. As a neuromodulator, Botox works to pause muscle movement and relax moderate to severe wrinkles on the face. Botox will pause communication between the treated muscle and nerve.
The most common areas Botox is applied to are brow furrows, smile lines, and the lines that often develop between the eyebrows.
Many patients are interested in Botox because they are bothered by the constant lines and wrinkles on their face. Lines that make you appear constantly angry, tired or concerned detract from your natural attractiveness and can be easily erased with Botox. Botox results will last three to six months. A maintenance appointment is all you need to smooth out those lines again. Consider combining Juvederm and Botox to truly transform your appearance!
Another ideal treatment to combine with Juvederm or consider undergoing is Morpheus8. This skin tightening treatment combines RF energy and microneedling to transform the shape and texture of the skin.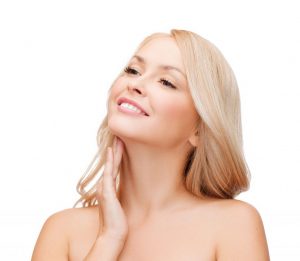 Morpheus8 is able to rejuvenate all skin types and is commonly applied to the jowls and neck. These areas often develop irreversible wrinkles and droopy skin that cannot normally be treated with non-invasive techniques, creams, exercise or diet. Morpheus 8 is a minimally invasive technique that provides long-lasting results after one treatment! You may require more than one treatment to get your desired result. There are so many advantages regarding Morpheus8! The treatment will reduce wrinkles, tighten skin, shrink pores, does not require downtime and can even reduce scarring and stretch marks. Morpheus8 is an FDA-approved procedure that would be a great addition to Juvederm injections. Add volume to your face with Juvederm and reduce wrinkles and saggy skin with Morpheus8!
If you are interested in one of these treatments, mention Juvederm, Botox, or Morpheus8 when you schedule your consultation. Dr. Michaels will go over the treatments in more depth and whether they are a viable option for you and your facial goals!
Juvederm Cost
The cost of Juvederm injections will differ for each patient. This is based upon how much filler is needed to provide your desired results and whether Juvederm injections are combined with another treatment. To learn exactly how much your personalized procedure will be, schedule a consultation with Dr. Michaels at (301) 468-5991.
FAQs
What is Juvederm used for?
Juvederm is a popular filler used to add fullness to hollow-appearing areas and features like the lips. Juvederm lip injections are a simple way to get plump lips that enhance the balance of your facial features. Many men and women find that as they age they lose volume below their eyes and cheekbones. Fillers like Juvederm restore that volume and help round out and revive your appearance. Full skin is healthy skin and after your Juvederm treatment, you will be glowing!
How much does it cost to get Juvederm?
The cost of your Juvederm treatment will depend on how much formula is used to provide your best results! To learn about exact prices and what your perfect treatment would cost, schedule a consultation with Dr. Michaels today!
Is Juvederm safe?
Yes. Juvederm is a safe treatment that helps people obtain beautiful, attractive results on a daily basis. Before your Juvederm treatment, Dr. Michaels and you will meet to discuss your health and aesthetic goals. Your past medical history and current lifestyle will help him determine if Juvederm is a safe option. If Dr. Michaels determines Juvederm is not a good option, you and he will create an alternative treatment. If Juvederm is your best option, it will be up to you to pursue the treatment.
Dr. Michaels takes your health very seriously and only wants the best for you. Your consultation will provide him the opportunity to ensure only positive results!
How long does Juvederm last?
The length of Juvederm will relate to the treatment and person. Everyone is unique and will metabolize the formula differently. Fillers in the cheek and mid-facial area tend to last longer then formula injected into the lips. This is largely due to the nature of these areas. Your lips are much more active than your cheeks. Dr. Michaels will estimate how long your Juvederm treatment will last and will suggest when you can schedule a maintenance appointment. A quick pick-me-up appointment will restore lost filler and help you keep your results consistent!
We want you to look and feel your best. That is why we offer dermal injections. They are a simple, effective way to improve your appearance without the cost and fuss of cosmetic procedures. Contact us to learn more about Juvederm and the other types of dermal fillers Dr. Michaels is proud to offer.
Candidates for Juvederm must be over 18.