Despite eating right and working out, do pockets of stubborn fat keeping you from looking and feeling your best? Would you like to slim and sculpt your physique with no downtime and without surgery?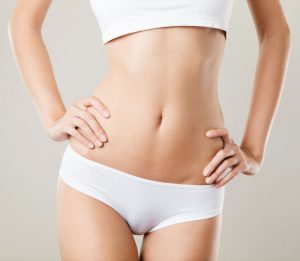 Dr. Michaels is the first plastic surgeon in the Rockville area to offer SculpSure, the latest advance in non-surgical body sculpting. SculpSure is FDA-approved and has been clinically proven to reduce stubborn fat pockets in various body areas including the abdomen, flanks, hips, arms, bra line region and thighs*. With SculpSure, you can enjoy a slimmer, sexier silhouette in a matter of weeks*.
Dr. Michaels, through his training and years of experience, has become a leader and expert in body contouring procedures. He is the first plastic surgeon in the Metropolitan Washington, DC area to offer SculpSure, Smartlipo (laser liposuction) and excisional body contouring procedures (tummy tuck, arm lift, thigh lift, lower body lift). Given his experience with these technologies and procedures, he is ideally suited to help you choose your best option for fat reduction. During your consult, he will carefully listen to your goals and expectations and give you an honest opinion of whether SculpSure is right for you.
The Science Behind SculpSure
SculpSure uses light-based energy to destroy fat cells.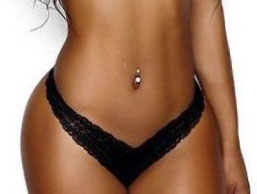 During the treatment, a heat-generating laser is used to focus on the underlying fat without causing any burning or redness to the skin. The treatment delivers controlled heat to the targeted fat cells, causing these fat cells to gradually die*. The body will then rid itself of the cells through a natural elimination process, causing the treated area to become slimmer*. SculpSure can be used to reduce unwanted fat on the abdomen, back, upper arms, thighs, and flanks*. Although you will see results with one treatment, most patients will require two or three treatments to achieve optimal results*.
SculpSure is a breakthrough in non-invasive fat removal treatments and offers several advantages over other systems, such as CoolSculpting.
Quick Facts
Length
This treatment can take as little as 25 minutes.
Anesthesia
No anesthesia is necessary. This is a non-invasive procedure that requires no needles or any form of surgery.
Side effects/Risks
SculpSure has no known adverse effects. The treated area(s) may be slightly swollen and tender, but this is temporary and should resolve in about a week or so.
Recovery
You will be free to return to work and your normal routine immediately following your treatment. We recommend gentle massage of the treated areas after your procedure.
Duration of results
Can be long-lasting if diet and exercise are maintained and stable body weight is kept*.
What's the Difference Between SculpSure and CoolSculpting?
There are a few differences between SculpSure and CoolSculpting that can be discussed. For starters, the main difference is the technique that is used in order to destroy and get rid of the fat cells. SculpSure uses heat to destroy the excess fat cells whereas CoolSculpting uses the method of freezing these cells to destroy them. With the help of the 4 application heads, SculpSure is able to melt away fat in multiple areas simultaneously within as little as 25 minutes. In contrast, CoolSculpting, which removes fat by freezing the excess fat deposits, will take about 60 minutes to complete and can only treat one area at a time.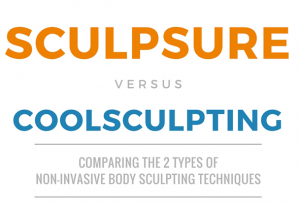 CoolSculpting requires there be enough fat to pinch and suction into the applicator head. This means that if the problem area is not big enough, it cannot be adequately treated. On the other hand, the SculpSure, applicator heads are placed directly on top of the desired area of treatment meaning even the smallest pockets of fat can be treated. There is also a distinct difference in recovery time between the two treatments. With SculpSure there is no recovery time at all and there are no known adverse effects, meaning patients can achieve smoother body contours more conveniently than ever before*. Patients who undergo SculpSure have no discomfort after the treatment*. CoolSculpting on the other hand, while still effective, requires a bit of recovery time due to the particular technique of freezing the fat cells. Patients have reported feeling numbness, pain and bruising, all which can last for several weeks after treatment and can be quite discomforting.
Ideal Candidates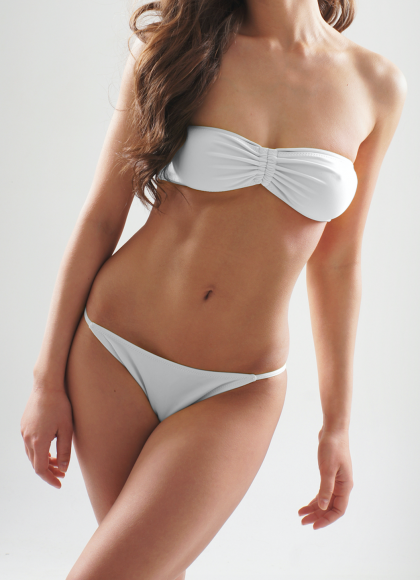 SculpSure is best suited for someone in overall good health who is looking to fix focused problem areas; however, this treatment is not a substitute for weight loss. SculpSure is meant for someone who has already tried diet and exercise and has been unsuccessful in their attempts. This procedure is ideal for someone who wants a non-invasive procedure to remove fat without any downtime and without having to undergo a surgical procedure. Patients looking into this treatment should be within 10-15 lbs of their goal weight; any additional weight should be lost prior to considering this treatment. SculpSure removes approximately 25% of residual fat per treatment*. For this reason, more than one treatment may be required to optimally contour the treated area.
If you feel you have hit a plateau with your body sculpting goals, SculpSure might be right for you. Contact us to schedule a consultation and see if this non-invasive contouring treatment is your solution to fix the small areas of concern and get the body you've always wanted.
What Areas Can SculpSure Treat?
SculpSure is cleared by the FDA for reducing fat on the abdomen, flanks, arms, hips, and thighs. Patients will also commonly use this treatment on their inner legs and back. Because SculpSure uses a small applicator, it allows for easy adjustment in order to customize the treatment to each patient's exact needs. Multiple areas of the body can be treated during one 25 minute session but if more than one treatment is required in a particular area, it is advised to wait 6-8 weeks before having the next one. You will see your maximum results 12 weeks after your procedure*.
If you are looking for drastic improvements in problem areas, then liposuction or direct skin removal may be better suited for you and your goals. Although these types of treatments do have a longer recovery time because they are surgical procedures, they will provide more satisfying results if you are looking for a more dramatic body contouring result.
Consultation
In order to determine if SculpSure is the right treatment for you, setting up a consultation with Dr. Michaels is the first step! During this initial appointment, he will be discussing your particular areas of concern, what you would like out of the treatment, and he will give you an honest appraisal of whether SculpSure may be right for you. We encourage all of our patients to do as much research on the procedure as possible so that you can come prepared with any questions or concerns regarding the treatment.
The main goal of this appointment is to inform you about the different body contouring options and see which one is the best fit for your particular case. Because SculpSure is so quick and simple, the majority of people are candidates but it is always best to come in and speak with a trained professional, such as Dr. Michaels.
Treatment Process
Each SculpSure treatment lasts approximately 25 minutes. No anesthesia is necessary; most patients describe feeling a sensation of mild heat during treatment, although the tip of the applicator does provide cooling to ensure comfortability.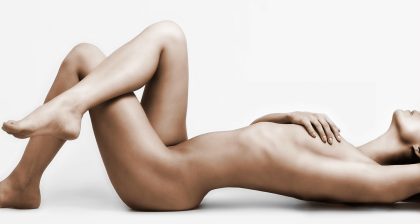 Treatment will begin by placing the SculpSure applicators over the area(s) to be treated. The applicator will then deliver pulses of laser energy to the chosen area to melt fat while the tip of the applicator delivers controlled cooling for patient comfort. The degree of heat that is used to melt the fat cells can be adjusted as needed during the treatment to maximize comfort as well as results. SculpSure provides long-lasting results and creates a natural transition between the treated and untreated regions. This is because the heat from the treatment spreads beyond the chosen area allowing for results that spread beyond the focused region(s). This is another added benefit as compared to CoolSculpting where only the areas of fat within the applicator are treated.
Recovery
Because SculpSure is not a surgical procedure, anesthesia and incisions are not involved ensuring that no downtime is needed*. Patients are free to return to their normal routine or work immediately following treatment. The treated area(s) may be slightly swollen and tender, but this is temporary and should resolve in about a week or so. Gentle massaging of the areas treated after treatment is recommended to assist with good blood flow. Over time, the treated area will become flatter and firmer*. Because the heat from the SculpSure laser stimulates the production of collagen and elastin, most patients will notice their skin will look tighter as well*.
Results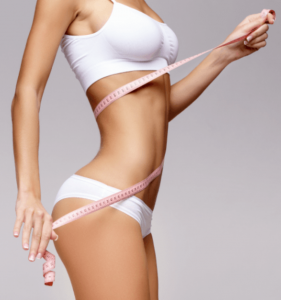 The results may vary among patients, normally seeing desired results within six to 12 weeks*.
The treatment destroys the fat cells, preventing them from regenerating*. You should expect to see approximately 25% of the treated fat to be destroyed with each treatment*. Because this is not a substitute or solution for weight loss, keeping up with proper diet and exercise is crucial to provide the best, long-lasting results.
Number of Treatments
Patients will see results after only the first treatment; however, best maximum results will be seen between 8-12 weeks*. Although the results can be seen after one treatment, patients often require two to three treatments to optimize the contour. Treatments are often stacked 4-8 weeks apart. Dr. Michaels can help each patient decide on how many treatments are needed for their particular concern.
SculpSure Price
Because no two patient's concerns are the same, prices will vary from person to person. Dr. Michaels will customize your procedure to your needs after having your consultation and determining how many areas and number of treatments will be required. Come in for a consultation and get your very own personalized price based on what your exact fat reducing needs are!