What Is a Hydrafacial?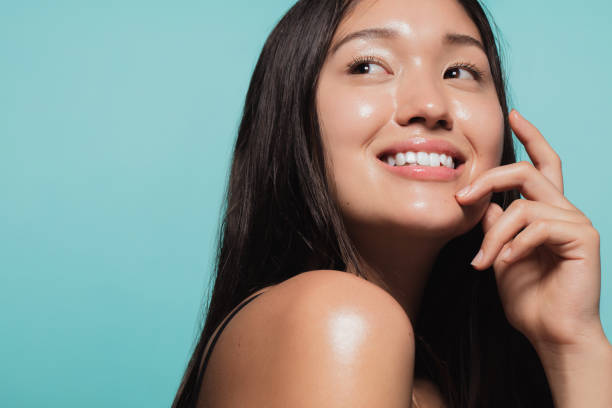 A hydrafacial is a patented skin rejuvenation method that deep cleans, exfoliates, and hydrates the skin of your face. It provides more dramatic results than traditional facial treatments. This procedure can treat various skin conditions like dryness, wrinkles, and acne. Hydrafacials utilize a mechanical wand that cleans, exfoliates, and delivers customized serums.
Studies have shown that hydrafacials effectively improve skin quality both clinically and microscopically.[1] 
Hydrafacials are not only an excellent way to maintain a clear and beautiful complexion, but they are also a deeply relaxing and pampering experience. Keep reading if you think you or a loved one could benefit from a hydrafacial from the licensed estheticians at the practice of board-certified plastic surgeon Joseph Michaels, MD.
Conveniently located to serve the areas of Rockville, Maryland, Northern Virginia, and Washington, D.C., Dr. Michaels and his staff are committed to providing patients and clients with a level of attention and care that leaves them feeling renewed, revitalized, and ready to take on the world. 
To speak to someone on the phone, call (301) 468-5991 for our Rockville, Maryland office or (703) 957-8610 for our Fairfax, Virginia office, and one of Dr. Michaels' friendly staff members will guide you through the process. 
Keep up to date with our specials, and be sure to follow Dr. Michaels on social media. You can find him on Twitter, Instagram, Facebook, and Youtube. We look forward to seeing you. 
Benefits of Hydrafacials
Relaxing and pampering experience
Safe with minimal side effects and no downtime
Clearer, beautiful skin
Increased confidence
No anesthesia required
Works on all skin types and ages
Extracts impurities
Can treat a variety of skin conditions
Can improve signs of aging
Reduces large pores
A facial rejuvenation will undoubtedly improve your quality of life and provide high satisfaction without compromising safety.[2]
Candidates
One of the many great things about hydrafacials is that anybody can be a candidate. The procedure can be customized for any skin type and is safe at any age. Treatment is ideal for people who deal with:
Sensitive skin
Fine lines and wrinkles
Dull skin in need of brightening
Acne and acne scarring
Dry skin in need of smoothing and hydration
Hyper-pigmentation, or brown areas
Even if your complexion is ordinarily fine, you can still benefit from a little extra radiance that comes from a hydrafacial.
Hydrafacial Boosters
When you treat your skin to a hydrafacial, you can choose a nourishing booster serum made by top and trusted skincare brands like Murad, Zo, and Senté. With so many to choose from, you're sure to find the potion that's perfect for you.
Murad Retinol Booster For Hydrafacial
Plump, exfoliate, and smooth with essential retinol, collagen and glycolic acid.
Murad Vita-c Booster For Hydrafacial
Brighten up! This specially formulated serum removes dark spots as it smooths.
Hydrafacial Regen Gf Booster
Detox while improving skin elasticity and removing fine lines.
NassifMD Hydraglucan Intense Hydration Booster
Hydrate your skin for a youthful dewy shine.
Hydrafacial Keravive Peptide Complex Booster
This serum gives your skin a deep clean and exfoliation while delivering essential vitamins.
Hydrafacial Keravive Peptide Complex Spray
Nourish your scalp with vitamins, proteins and growth factors to recharge hair growth.
Alastin Trihex-pro Booster
Give collagen and elastin a boost for firmer, smoother skin.
Circadia Chrono-peptide
Hydrate and soothe to relieve redness and inflammation. Plus, get a juicy boost of antioxidants.
Hydrafacial Britenol
Balance skin tone and remove dark and sun spots with bearberry extract and Vitamin C.
Hydrafacial Dermabuilder
Complex peptides smooth lines and wrinkles while keeping it simple.
Hydrafacial Perk Total Eye
Treats all your concerns about the delicate skin around your eyes: puffiness, dark circles, fine lines, and more!
Hydropeptide Power Serum Booster
The ultimate in anti-aging. This serum has proprietary blends that do it all!
Senté Dermal Repair
Improve texture, remove wrinkles, hydrate to the max, and reduce redness in just 48 hours.
Zo Rozatrol Booster
Detox and smooth while reducing redness. Soothes inflamed, sensitive skin.
Zo Brightalive Booster
Keep your skin its brightest while reducing dark spots and preventing new ones.
Personal Consultation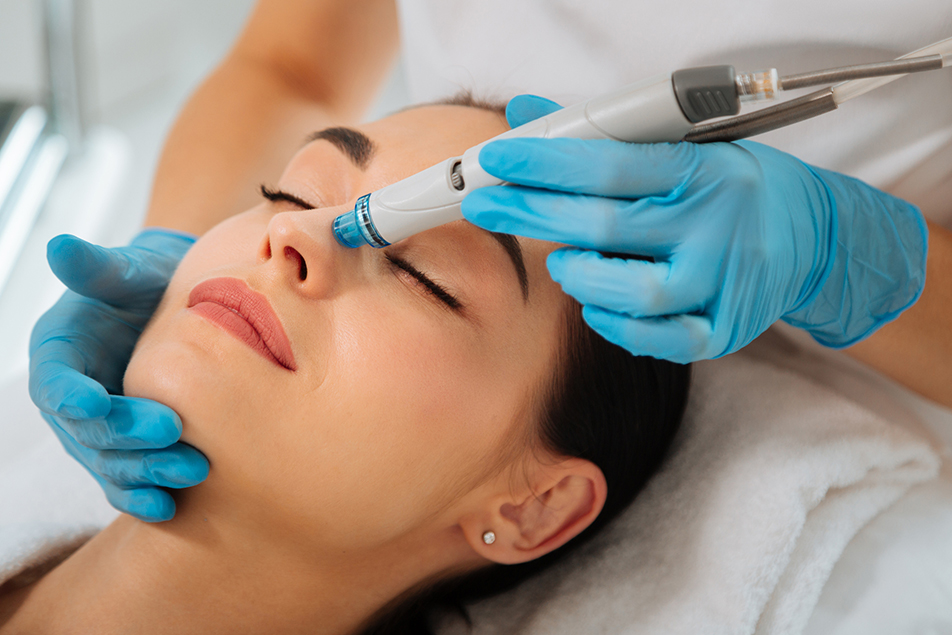 During your consultation, you and your licensed esthetician will thoroughly discuss your skin type and the specific issues that it causes. This discussion will take into account your skin type, age, health, medical background, and other factors that could affect your treatment.
Click here to book your consultation. To speak to someone on the phone, call (301) 468-5991 for the Rockville, Maryland office or (703) 957-8610 for the Fairfax, Virginia office, and somebody will answer the phone and guide you along through the process. 
Preparation
Hydrafacials require little to no preparation. Be sure to arrive at your appointment on time and free from any makeup or lotions.
Procedure
The hydrafacial process is fast and easy, comfortably taking as little as thirty minutes. Many have reported the treatment as feeling like a cool soothing paintbrush moving across the face. Treatment is adjusted to your comfort level. A hydrating mask is then applied along with steam, and the treatment is completed with a mixture of antioxidants and moisturizers.
Recovery
Hydrafacials are non-surgical and require no recovery or downtime. Clients can go about their day immediately after treatment. In fact, some like to get their treatment while on their lunch break from work. It's that quick and easy.
Results
Results of hydrafacials are immediately noticeable with a glowing, radiant complexion.
Seeing your reflection will instantly give you a boost of confidence, knowing that your looks are being highlighted by immaculately clear skin. Satisfied patients mention that their skin feels smoother and makeup glides on easier.[3] A recent study concluded that skin treated by hydrafacials possessed increased epidermal and papillary dermal thickness and greater antioxidant levels correlating with a decrease in the appearance of fine lines, pore size, and hyperpigmentation.[4]
To maintain results, you must take steps to care for your skin properly.
Make sure to:
Keep your skin clean and moisturized.
Drink plenty of water.
Use a soothing cleanser.
Avoid scratching and picking the skin.
Avoid using harsh chemicals on the skin for a week.
Avoid rubbing or tanning for a week.
Use moisturizer if peeling should occur.
Try to avoid the sun for a week. UV rays can damage the skin.
Use a broad-spectrum sunscreen that is 30 SPF or higher when going outside.
Avoid using alpha hydroxy, beta hydroxy, retinol, glycolic, benzyl peroxide, or topical acne medications for one to two days following the procedure.
Complementary Procedures
Botox
Botox is the classic injectable neuromodulator that blocks the release of the chemical that causes our muscles to tense, creating a taut, youthful look free from fine lines and wrinkles. 
Dermal Fillers
Dermal fillers are injectable gels that essentially fill in fine lines and wrinkles as well as provide additional volume to areas where there was none.
Kybella
Kybella is another kind of neuromodulator designed for reducing the appearance of the dreaded double chin for a more dynamic sexier jawline.
PRP Facial
A PRP facial is a micro-needling facial that uses platelet-rich plasma extracted from a sample of your own blood. Unlike fillers or Botox, PRP comes from your own body, so nothing artificial comes into contact with your skin, and there's no chance of an allergic reaction.
Fat Transfer
A fat transfer is a surgical procedure whereby fat is harvested from an area of the body, purified, then reinjected into other areas of the body that are lacking in fullness and volume. Since the fat comes from your own body, the results look more natural, and the probability of it being rejected by the body is significantly lowered. 
Chemical Peel
A chemical peel is a skin resurfacing process that removes the skin's outer layers through a chemical solution that encourages a controlled injury. The healing process regenerates new skin tissue, with the dead skin ultimately peeling off. The new skin ends up becoming smoother and less wrinkled as a result.
Mommy Makeover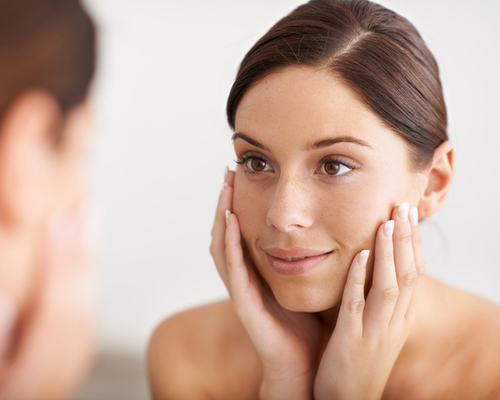 A mommy makeover is a package procedure combining liposuction, breast augmentation, and tummy tuck in order to restore a woman's body back to its pre-pregnancy glory.
If you enjoyed learning about the benefits of hydrafacials, we recommend you check out Dr. Michaels' Blog. You'll find great content like FAQs, lifestyle & beauty advice, educational articles, and much more. 
Don't forget to follow Dr. Michaels on Twitter, Instagram, Facebook, and Youtube.
FAQ
What is a hydrafacial?
A hydrafacial is a patented skin rejuvenation technique that deep cleans, exfoliates, and hydrates the skin of your face using a mechanized wand. 
Am I a candidate for hydrafacials?
Anybody can be a candidate for hydrafacials. This procedure is safe for all ages and skin types.
What happens during a hydrafacial?
Hydrafacial treatments start with removing dead skin cells and excess oils from the skin. Next, a mix of salicylic and glycolic acids is applied to the skin to break up anything that is clogging the pores. Then, the hydrafacial wand is used to suction out blackheads, dirt, oil, and other impurities, while hydrating, plumping, and nourishing serums are simultaneously applied to the skin.
Do hydrafacials hurt?
No, hydrafacials do not hurt at all and are pretty relaxing.
How long do hydrafacials take?
Hydrafacials take as little as thirty minutes. There is no recovery or downtime associated with this procedure, so that you may go about your daily activities immediately after.
How long do hydrafacial results last?
The clear and radiant results of hydrafacials can potentially last up to one to two weeks. 
How can I maintain my hydrafacial results?
To get the most out of your results, you should stick to a daily skincare regimen that cleans, exfoliates, and moisturizes. Be sure to apply sunblock before you go outside. Many brands of moisturizers already include SPF protection built-in. 
How often should I receive hydrafacials?
It is recommended that one receive hydrafacials at least once a month to maintain a brighter, fresher appearance. 
Can I combine hydrafacials with other procedures?
Yes, you can combine hydrafacials with other procedures. Talk to your doctor or licensed esthetician about which combination treatments would be ideal for you.
References