For most people, improving their overall health is their main motivating factor for losing weight. As a result of this successful weight loss, your body is oftentimes left with excess hanging skin that may prevent you from fully embracing your outer appearance. From physical discomfort and problems with physical activity to skin irritation and poor body image, these challenges can disrupt your way of life and diminish your self-esteem.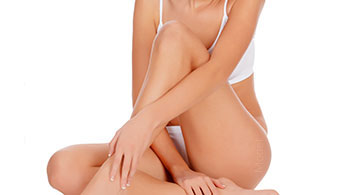 Dr. Joseph Michaels performs the lower body lift procedure to treat excess, unwanted skin on the abdomen, outer thighs and buttocks.
Through his years of experience and expertise in cosmetic and reconstructive surgery, he will examine your needs and provides you with the best treatment options tailored specifically to your goals.
What is a Lower Body Lift?
A lower body lift is a surgical procedure that addresses the excess skin on trunk including the buttocks, thighs, and abdomen. This often includes loose skin on the abdomen and pubic region, wrinkled and folding skin on the outer and anterior thighs, and sagging skin posteriorly that distort the shape of the buttocks. The lower body lift is the procedure that will offer you the greatest change to your body following signifcant weight loss. This procedure can help you achieve a more proportionate, natural-looking figure.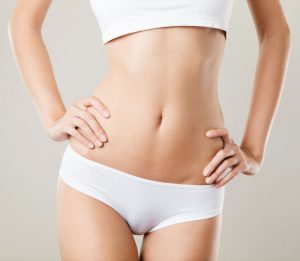 Many factors can contribute to the appearance excessive, sagging skin along your lower body regions. A common reason is the rapid, extreme weight loss, where you have lost more than 50 pounds in a short time, leaving loose skin that drapes and hangs. For the most part, this skin is not able to bounce back and return to its natural form.
This loose skin also will not respond to additional dieting and exercise as the skin elasticity has been lost. Dr. Michaels performs lower body lifts to remove excess skin and fat in the buttocks, outer thighs, and abdomen.
A lower body lift is sometimes mistakenly confused with a belt lift or belt lipectomy. Although these terms are used interchangeably by some plastic surgeons, a belt lipectomy is simply the removal of excess skin from the abdomen, outer thigs and buttocks in a circumferential manner. A lower body lift involves more focus on contouring the buttocks using the patient's own tissue (buttock flaps or fat transfer) and also a release of the lateral thigh zones of adherence to maximize outer thigh lifting. The lower body lift is actually several different surgical procedures designed to recontour the lower portions of the body. This includes the abdomen, buttocks, thighs, and surrounding tissues. It can be broken down into a tummy tuck (aka an abdominoplasty), a lateral thigh lift, and a buttock lift. Excess skin is eliminated in a circumferential manner during a lower body lift, while the underlying tissues are manipulated to enhance overall shape and contour.
Dr. Michaels often combines liposuction with his lower body lifts to help remove stubborn areas of fat and to help optimize the contour. Lower body lifts are performed when patients are at or close to their goal weight. These are not procedures meant for weight loss.
Candidates for Lower Body Lifts
If you have a significant amount of loose skin in your abdomen, outer thighs and buttocks due to extreme weight loss, usually 50 pounds or more, you may be a good candidate for a lower body lift procedure. You should be in good overall health and you should be at or near your weight loss goal, as further weight fluctuations can negatively impact the results of your procedure. Also, if you smoke, you will be asked to quit in the weeks leading up to your surgery. You must also have reasonable expectations for your body lift procedure and discuss any underlying medical conditions that you have to ensure your safety.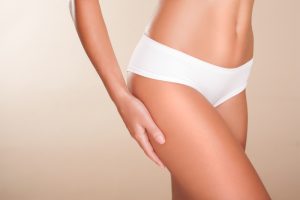 Dr. Michaels understands that diet and exercise can get you to your goal weight; however, it cannot tighten lax skin that has been overly stretched. Before choosing to undergo a body lift procedure, you should be committed to maintaining a healthy diet and fitness regimen to ensure the longevity of your results.
This procedure can be customized to address your specific needs, which is just one of the reasons why this procedure has one of the highest patient satisfaction ratings. To find out if a body lift is right for you, please contact our office and schedule your consultation with Dr. Michaels today!
Lower Body Lift Preparation
Preparing for your lower body lift procedure with Michaels Aesthetic and Reconstructive Plastic Surgery, Dr. Michaels recommends:
Quit smoking at least three weeks before your procedure
Refrain from taking any anti-inflammatory (aspirin, ibuprofen) medication for two weeks
Arrange for care to help you following your procedure
Prepare your home to make necessary items easily accessible
Optimizing your nutrition by eating 80-100 grams of protein per day
Getting medically cleared by your primary care physician and any other doctors involved in your care.
During this time, if you have any questions or concerns, please contact our office. Our knowledgeable staff members are willing and ready to help you in any way they can!
Lower Body Lift Procedure
During your consultation, Dr. Michaels will discuss with you the location of all of your incisions. The goal is to hide them all beneath your undergarments or bathing suit so they are not seen. The lower body lift procedure is performed while the patient is safely under general anesthesia.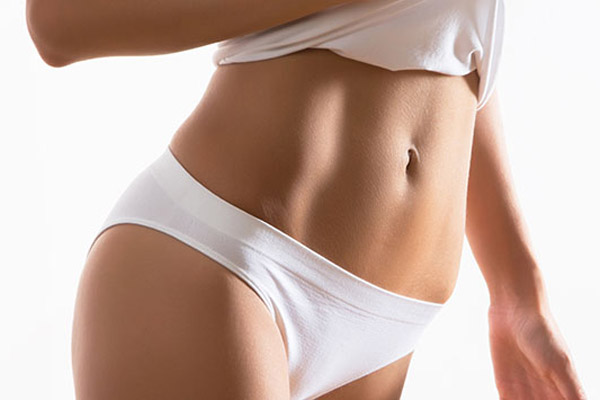 The lower body lift is performed in two positions. The patient will start on their stomach and the buttocks are addressed first. A lower body lift will often flatten the buttocks, so Dr. Michaels performs one of two different techniques to help maintain the volume and optimize your contour and projection. For patients with poor volume in the buttocks, flaps are made out of the tissue that would normally be excised and these flaps are then rotated inferiorly into the buttocks to add projection. This is called auto-augmentation. For patients that have, good residual fullness and adequate fat on their back and flanks, liposuction and fat transfer to the buttocks can be performed to add projection. This is also known as a Brazilian butt lift (BBL). In addition to contouring the buttock, excess skin is also removed from the buttock and outer thighs to tighten these regions.
Upon completion of the buttocks and outer thighs, the patient is transferred to their back and the tummy tuck procedure is performed. This involves a low lying incision in the pubic area and this incision then curves around the outer thigh region to connect to the incision from the back. During this part of the procedure, the underlying abdominal muscles will also be tightened, the mons pubis region will be lifted and the excess abdominal skin will be removed.
Stubborn fat deposits are also eliminated using liposuction. Once finished, the incisions are sutured and closed up with dissolvable sutures. The majority of lower body lift patients stay one night in the hospital.
Recovery
Patients that undergo a lower body lift will stay one night in the hospital for observation. You will be asked to get out of bed to walk around the evening of surgery to improve your circulation. To help with any swelling and bruising, the treated regions will be wrapped in a compression garment and should be continuously worn for the duration of your recovery. You will also have two drains following the procedure.
Walking is encouraged several times per day, but you should refrain from any exertional daily activities for the first several weeks (3-4), depending on your body's ability to heal. More strenuous activities, such as exercising or lifting, will need to be avoided for at least six weeks unless otherwise stated by Dr. Michaels.
A follow-up appointment will be scheduled with Dr. Michaels so he can closely monitor the patient's incisions, check their drain output and ensure the tissue is recovering properly.
Results
The results of a lower body lift will be apparent immediately after your procedure, but will take some recovery time before the final results are apparent (usually 3-6 months). It can take up to two years for the incision to fully mature. Barring future, weight fluctuations, the results of a lower body lift are long term. Following their procedure, many patients experience a renewed energy to maintain their healthy habits.
Lower Body Lift Consultation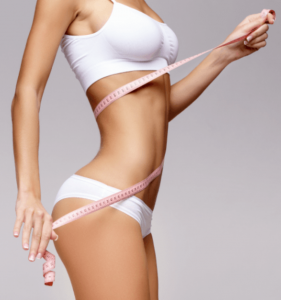 If you feel that a body lift procedure may be appropriate for you, the next step is to meet with Dr. Michaels for a private consultation. During your visit, you and Dr. Michaels will discuss your aesthetic goals, health conditions, medical history, previous surgeries/treatments, and currents medications to ensure this procedure is right for you. He will also perform a physical examination to help identify your areas of concern. Following your consultation, Dr. Michaels will be able to recommend whether a body lift procedure will help you achieve your desired aesthetic goals.
Your personal consultation is your opportunity to ask Dr.Michaels any questions you have about lower body lifts. Dr. Michaels wants all of his patients to feel confident and comfortable with every step of their experience. Dr. Michaels will walk you through all pre-procedure preparation, as well as your post-procedurecare routine.
Pricing
The cost of your body lift procedure will be determined based on your specific needs and whether any additional procedures will be performed in conjunction. At the time of the consultation, Dr. Michaels will provide you with a personalized quote based on your exact needs.
We also offer affordable financing options that help you meet their surgical goals For more information regarding our financing options or to schedule a consultation with Dr. Joseph Michaels, please click here or call our office at (301) 468-5991.
FAQs
How long does it take to recover from a lower-body lift?
Everyone is different and will experience a unique recovery timeline. The important thing during this time is to get lots of sleep, stay hydrated and start moving around when you feel you are able to. Moving around will improve circulation and aid in your healing process. You will need to take it easy for three to four weeks and avoid strenuous activities for four to six weeks. Dr. Michaels and you will discuss how much time is appropriate for you to take off from your job.
Is a body lift covered by insurance?
Most insurance companies cover at least part of a body lift procedure. Give your insurance a call to see how they can assist you.
How much is a lower body lift?
The cost of a lower body lift will be different for each patient because of the amount of personalization poured into each procedure. Dr. Michaels will go over a cost breakdown and what financing options are available in your personal consultation.