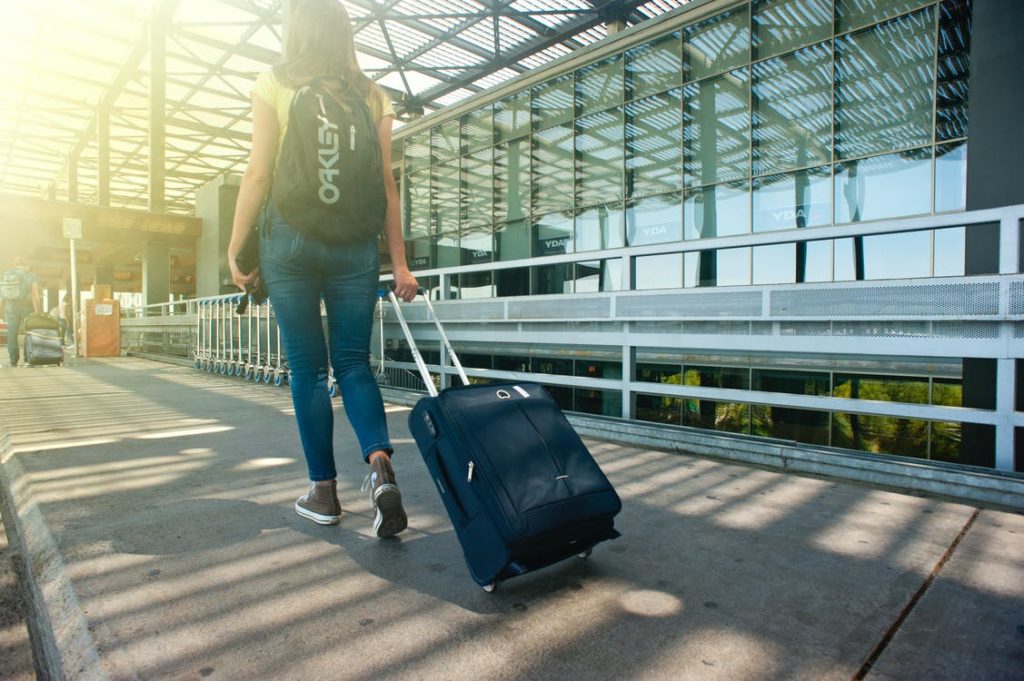 Out-of-town patients that are planning their procedure with Dr. Michaels can look forward to beautiful accommodations and uncompromising support during their visit.
If you've decided to have a procedure with Dr. Joseph Michaels but will need to travel in order to do so, Dr. Michaels and his caring staff are here for you. We want to make sure that you have the best possible experience.
The Maryland, Washington D.C., and Virginia areas are tourist destinations with rich histories and countless cultural attractions that will make your visit truly unforgettable. And best of all, you'll be able to return home looking and feeling better than ever! To begin planning for this important part of your personal transformation, call our Rockville, MD at (301) 468-5991. You can reach our Fairfax, VA offices at (703) 957-8610.
Planning for Your Procedure in Fairfax or Rockville
Every patient relationship starts with a personal consultation. For those who are unable to visit in person due to distance, we offer the convenience of a virtual consultation to begin your journey. Getting started is as simple as filling out an online form.
You'll start the virtual consultation process through our website, by clicking the contact us tab and selecting the virtual consultation option. Once there, you will need to complete all the required fields and upload the appropriate photos. As soon as your virtual chart is complete, our staff will contact you to schedule your virtual consultation. During this virtual appointment, you'll have the opportunity to discuss your aesthetic goals and concerns. After this discussion and a thorough review of your medical history, Dr. Michaels will be able to determine the best strategy and medical approach. You'll also be given an accurate quote for the cost of your procedure.
Booking Your Surgery
Once you've decided to move forward with your procedure, our team will assist you in scheduling a date for your procedure. A non-refundable surgical deposit will be required, and once received, your date for surgery will be confirmed. Your follow-up appointments will also be scheduled at this time, and you will submit the final paperwork necessary to move forward with your procedure. To learn more about the services and goings on at Dr. Michaels' offices, follow his informative blog!
Travel to the DC Area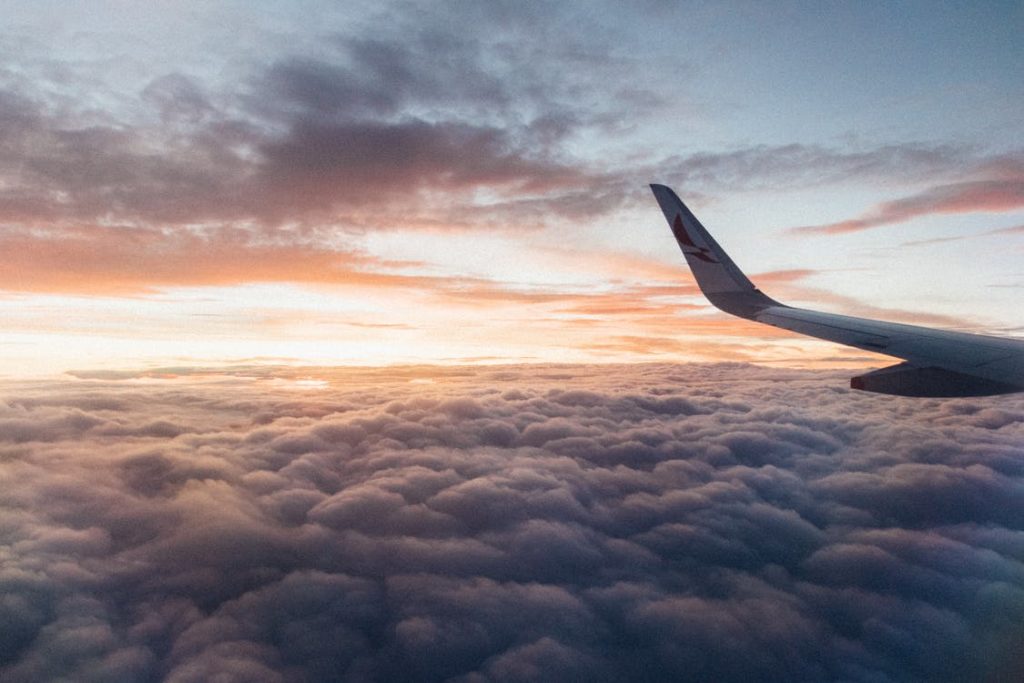 Once you have a scheduled appointment, you'll be able to make travel arrangements. Our offices are conveniently in range of three major airports with national and international service. Depending on your location and flight preferences, you may choose to fly into:
Ronald Reagan International Airport Washington National Airport (DCA) serves the Washington DC area.
Dulles International Airport (IAD) is located in Virginia and is another convenient hub for travel to Metro DC.
Baltimore Washington International Thurgood Marshall Airport (BWI) is just 9 miles from Charm City, and is often a calmer alternative for those traveling to the DC area.
Please note that all surgical patients are required to have arrived in the area at least 48 hours prior to their surgical date. Please be sure to give yourself additional time to recover from the physical demands of long flights, to allow for any delays, and to adjust to a new time zone, if necessary. We want our patients to be rested, relaxed, and optimistic before going into surgery.
Accommodations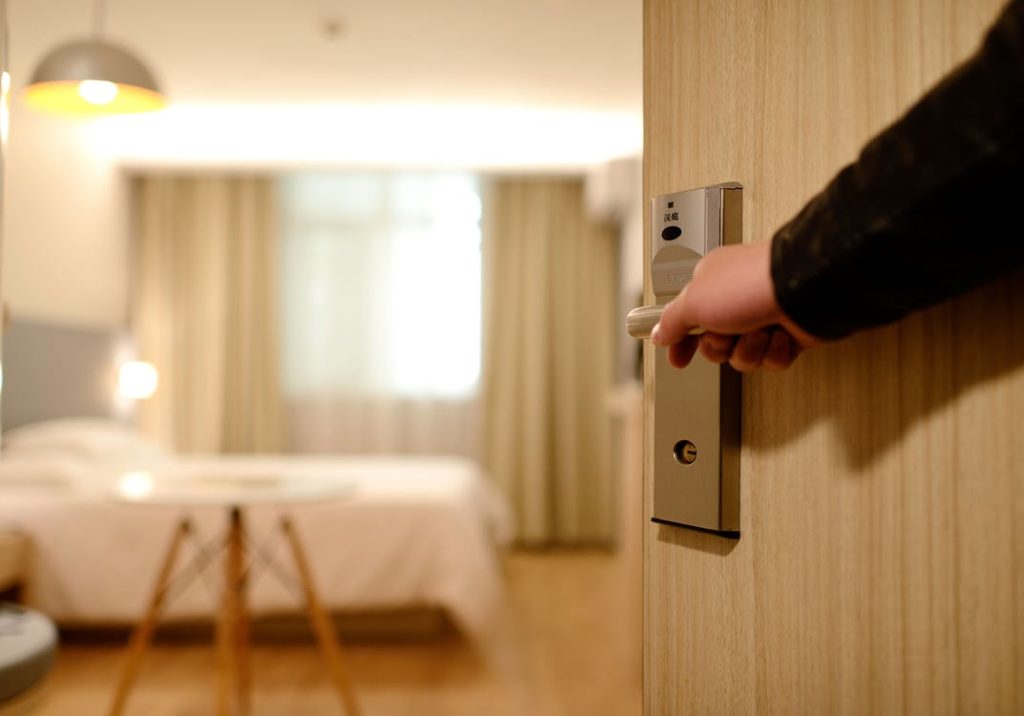 We want your stay and recovery to be as comfortable as possible. Dr. Michaels does require that all surgical patients stay in town for 10-14 days following their surgery.
We have partnered with some of the nicest extended stay hotels in the area. Patients can take advantage of special rates reserved exclusively for Dr. Michael's patients.
For visitors wanting to use Airbnb or another hotel of their preference, we recommend staying close to our Maryland office location (20852 zip code). Eliminating any unnecessary travel will ensure that the logistics for returning for your follow-up appointments are simple. It will also allow us to better facilitate your post-operative needs, and attend to you as quickly as possible. 
Before Your Procedure
Since you'll need to be in the area at least two days prior to your appointment, you might as well unwind from your journey and enjoy some of the local sights and sounds! A well-planned day trip or casual outings can help you relax, and take your mind off your upcoming procedure.
Shopping
Why not shop for some new clothes to complement your new contours? Or, treat yourself to some sumptuous loungewear for your recovery. Washington DC's Georgetown is quite simply a shopping must. Fashionistas will rejoice with offerings like Lili, Billy Reid, Alice + Olivia, and Rag & Bone. You can even pick up some pajamas for your pup at Pupology. But, if you're looking for something a little more local, The Pike & Rose is located just minutes from our Rockville offices. This shopping center offers dining, entertainment, and several popular retailers.
Dining Experiences
While in Rockville, you can enjoy modern American while listening to live jazz at The Stanford Grill. Their eclectic menu and cozy fire pits are the perfect way to end a relaxing day. 
If you're nearby our Fairfax office, lunch or dinner at Clarity is not to be missed. This restaurant offers high-end dining in the quaint town of Vienna, Virginia. Award-winning chef Jon Krinn's upscale and meticulously considered menus change daily. Sit at his "kitchen counter" to witness the artistry happening in the open kitchen, or opt for an intimate private dining room.  
A Taste of American History
Our Fairfax office is also within a stone's throw of several historic sites.
Sully Historical Site is a restored Federal period plantation. You can tour the house and the slave quarters for a look back into all aspects of Virginia's history. The Manassas National Battlefield also isn't far away and is also a somber reminder of America's dedication to freedom. This is the site of the first major battle of the Civil War. 
There's certainly no shortage of points of interest in our nation's Capitol. However, if the thought of traversing the National Mall seems like a monumental task, we recommend The Hillwood Estate Museum and Gardens. Housed in a historic mansion, this museum of decorative arts is surrounded by 25 acres of formal gardens. Another mansion not to be overlooked is the Glenview Mansion, located right here in Rockville. It was a popular destination for Washington socialites in the 1920s and '30s. Don't miss "The Dollhouse:" a sumptuous playhouse that Dr. James Alexander Lyon built for his daughter Betsy. It's resplendent with a stone fireplace, sunroom, and adorned with wooden gables.  
If you're more interested in Lee Bontecou than General Lee, not to worry. Not far from our Maryland offices, The Glenstone offers a world-class collection of contemporary art housed in sleek architecture. It's also surrounded by lush grounds with outdoor sculptures and walking trails.  
Ensuring a Comfortable Recovery
It's crucial to ensure proper nutrition during your recovery, and as an out-of-town patient, you may not have the ability (or desire) to procure or prepare meals. Dr. Michaels has teamed up with Healthy Fresh Meals. This service offers a wide menu of delicious, chef-prepared meals that can be ordered in advance of your procedure. They can then be delivered to your hotel room or Airbnb each day, so you can focus on recovering. We encourage patients to eat a diet high in protein during their recovery to hasten the healing process. Healthy Fresh has many options, including Athlete and Low Carb categories that will deliver the fortifying nutrition you require. These meals are fully prepared and only require heating. Use the promo code MICHAELS when ordering, and you'll receive a $25 discount.
Dr. Michaels wants to make sure your recovery is as prompt and pampered as possible. For those undergoing surgery on a larger scale, we strongly recommend a lifting recliner. We have an excellent relationship with two recliner rental businesses that can deliver this important piece of furniture to your location. Please note that additional fees may apply depending on your location.
You can contact Zask Medical Supply at 703-354-1266, or Rio Medical Supplies at 703-931-9600.
Taking Care
As with any surgery, it's important to have support, especially in the first few days of your recovery. You are strongly encouraged to bring a family or friend with you to act as a caregiver. If you're unable to do so, we can assist in making arrangements for support nurses. Please contact our office for more details and information on scheduling their services.
How Much Does it Cost for Out-of-Town Patients Traveling to Washington DC?
If you're considering traveling to Dr. Michaels' Fairfax or Rockville practices for surgery, you have good reason. While Dr. Michael's care and expertise are certainly reason enough, some patients prefer a more discreet environment or feel more comfortable undergoing a procedure in a world-class medical setting. Planning a procedure as an out-of-town patient may seem overwhelming, but our staff will be here to assist you each step of the way. The expenses of travel, accommodations, the procedure, and post-surgical care will vary from patient to patient and depend upon their unique circumstances. Dr. Michaels is happy to offer his patients several reputable financing options to make this important investment possible.