Following significant weight loss or after multiple pregnancies, your abdomen and lateral thighs may have lost the contour and appearance you desire. Reclaim your physique with a tummy tuck!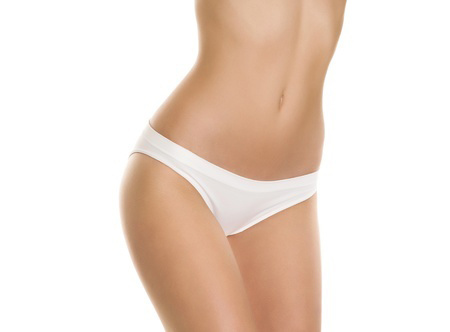 An extended tummy tuck will recontour your midsection by removing the excess skin and tightening the muscle fascia to give the abdomen a toned appearance, as well as giving lift to the lateral thigh. The incision of an extended tummy tuck extends more laterally than a full tummy tuck, but less than that of a lower body lift. This procedure will improve the contour of the lateral thigh, but it does not give the same improvement in contour that you would achieve with a lower body lift. Dr. Michaels will often combine this procedure with targeted liposuction to achieve the optimal contour.
Before & After Photos
During your consultation, Dr. Michaels will carefully listen to your goals and tailor a treatment plan to meet your specific needs. Dr. Michaels is a skilled body contouring surgeon and has completed one of the few fellowships dedicated to this specialized area of plastic surgery.
Quick Facts
Length
3-5 hours (depending on extent of procedure)
Anesthesia
General
In/outpatient
Usually inpatient with 1 overnight stay, outpatient in select cases
Side effects
Temporary swelling, bruising, tightness and some pain
Risks
Pain, bleeding, infection, rare damage to nerves, asymmetry, incomplete improvement, recurrent laxity
Recovery
1-2 week back at work. 2 weeks light exercise. 3 weeks more strenuous activity. 8-12 weeks for swelling to completely resolve.
Duration of results
Proper diet and exercise can prolong results
Patients travel to Dr. Michaels' state-of-the-art practice from throughout Northern Virginia, Washington D.C. and Maryland. If you would like to learn more about the extended tummy tuck, click here or call (301) 468-5991 in Bethesda, Maryland or (703) 957-8610 in Fairfax, Virginia to schedule a consultation.