The mons pubis or pubic region refers to the area in front of the pubic bone that lies above the external genitalia. For men and women with an overly prominent or drooping mons pubis, mons rejuvenation can correct these issues and give you back your confidence.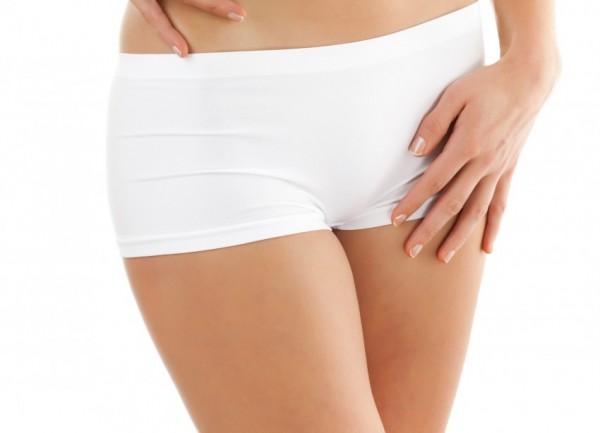 Some patients may have a prominent mons pubis due to excess fat accumulation in this area. Other patients may have ptosis or drooping of the area which may hide their genitalia and can also make hygiene problematic. A prominent mons region can be a source of embarrassment for many women and men. It can cause a bulge in certain clothing and also make them feel self-conscious during sexual intercourse. This can lead to low self-esteem and loss of libido. It can be a frustrating problem for patients because many doctors do not adequately address this area during a consultation.
Before & After Photos
During your consultation, Bethesda plastic surgeon, Dr. Michaels, will listen to your concerns and individualize a treatment plan that will achieve your goals. If you have only excess fat in the area with minimal skin redundancy, liposuction alone can correct the problem. For many patients, there is skin excess which requires lifting and thinning of the mons pubis to achieve optimal contour. Mons rejuvenation is often performed in conjunction with other abdominal contouring procedures, but can be performed as an isolated procedure. In addition to correction of the mons, female patients may also need a labiaplasty to achieve the optimal aesthetic appearance and contour. These procedures can be safely combined.
Quick Facts
Length
1-3 hours (depending on the extent of the procedure)
Anesthesia
General
In/outpatient
Usually outpatient
Side effects
Temporary swelling, bruising, tightness, and some pain
Risks
Pain, bleeding, infection, asymmetry, incomplete improvement, decreased sensation, painful intercourse
Recovery
1 week back at work. 2 weeks light exercise. 3 weeks more strenuous activity. 8-12 weeks for swelling to resolve.
Duration of results
Proper diet and exercise can prolong results
If you would like to learn more about mons rejuvenation, click here or call (301) 468-5991 in Bethesda, Maryland or (703) 957-8610 in Fairfax, Virginia to schedule a consultation.