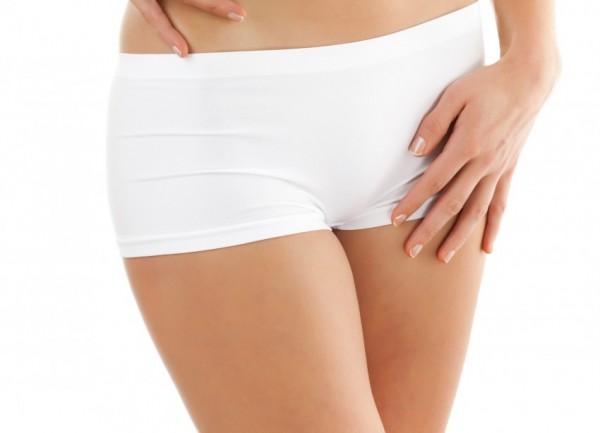 Many people are aware of the lower belly bulge, but what about the mons pubis bulge (aka the pubic area)? A bulge of excess tissue, fat, or skin may exist on the mons pubis, the area on top of the joint of the pubic bones between the bikini line and genitalia. This can cause both physical discomfort in the form of chafing and hygiene issues, but it can also cause emotional discomfort.
A prominent mons pubis may make you feel uncomfortable wearing certain types of clothing or make you feel self-conscious during intimate situations. Mons rejuvenation or pubic lift can diminish the prominence of the mons pubis, so you can focus on the more important things in life – like enjoying it.
Dr. Michaels specializes in body contouring and is one of few doctors in the upper east coast with extensive experience in mons rejuvenation.
Dr. Michaels includes mons rejuvenation in all of his abdominoplasty (tummy tuck) procedures, but this is not the case for many surgeons. If you have been left with fullness in the mons pubis region following your abdominal contouring procedure, Dr. Michaels can correct this for you as well.
Contact his offices in Rockville, MD or Fairfax, VA today to request a consultation and find out how mons rejuvenation can change your life for the better.
About Mons Rejuvenation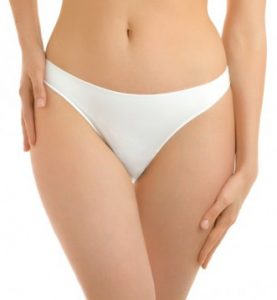 The mons pubis is the rounded area of fatty tissue that covers the joint of the pubic bones. Both men and women have a mons pubis, although on women it is sometimes called the mons veneris. Some patients may have a prominent mons pubis due to excess fat accumulation in this area. Other patients may have ptosis or drooping of the area which may hide their genitalia and can also make hygiene problematic. This is often the result of weight loss or following pregnancy. It can also be an area that was not corrected during previous abdominal contouring performed by another plastic surgeon.
A prominent mons region can be a source of embarrassment for many women and men. It can cause a bulge in certain clothing and also make them feel self-conscious during sexual intercourse. This can lead to low self-esteem and loss of libido. It can be a frustrating problem for patients because many doctors do not adequately address this area during a consultation. Dr. Michaels is very aware of the importance of correcting this area< and includes it in all of his abdominoplasty (tummy tuck) procedures.
The most important aspect of mons rejuvenation is establishing clear communication between doctor and patient, so that Dr. Michaels can deliver long lasting results that you love.
Mons rejuvenation, also sometimes called a pubic lift or mons lift, reduces, lifts, and tightens the mons pubis. This can be performed for cosmetic or functional reasons, often both. Depending on the extent of the individual's case, Dr. Michaels may use liposuction or skin excision to address the patient's areas of concern. To facilitate this, Dr. Michaels has two convenient locations serving the Maryland and Virginia areas.
Contact us to request a consultation!
Before and After Photos
Quick Facts
Length:
1-2 hours (depending on the extent of the procedure)
Anesthesia:
General
In/Outpatient:
Outpatient
Side Effects:
Temporary swelling, bruising, tightness, and some pain
Risks:
Pain, bleeding, infection, asymmetry, incomplete improvement, decreased sensation, painful intercourse
Recovery:
Less than 1 week back at work. 2 weeks light exercise. 4 weeks more strenuous activity. 8-12 weeks for swelling to resolve.
Duration Results:
Proper diet and exercise can prolong results
Good Candidates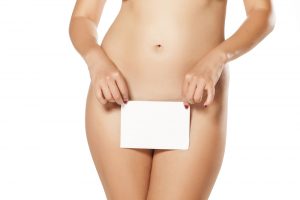 Good candidates for mons rejuvenation have a prominent mons pubis due to a variety of factors. Some of the reasons for having a prominent mons pubis include significant weight gain or weight loss, childbirth, genetics, or simply aging. A prominent mons pubis may cause both physical and emotional distress.
For example, patients may have hygiene issues, difficulty urinating, or have trouble finding well-fitting clothes. It may also hinder sexual relations, making patients feel embarrassed and decreasing their libido.
In order to be considered for this procedure, patients should be healthy, at a stable weight, and relatively close to their weight loss goal. Significant weight fluctuation can negatively impact the patient's results. Patients should also be nonsmokers, since smoking can also affect the patient's results and recovery. Finally, patients should have realistic expe ctations about the outcome of the procedure and understand what can and cannot be accomplished. Dr. Michaels will be happy to answer any questions you might have about mons rejuvenation in more depth during the consultation.
Benefits of Mons Rejuvenation
Improved appearance
Easier to find clothing that fits
Improved function
Encourages healthy libido
Improved self-esteem
Long-lasting results
Additional Procedures
Mons rejuvenation is frequently performed in combination with other procedures, such as a tummy tuck, body lift, or labiaplasty. When performed together, these procedures can offer comprehensive results that make patients feel as good on the outside as they do on the inside. At the time of the consultation, Dr. Michaels is happy to discuss and recommend what, if any, procedures the patient would benefit from most.
Tummy Tuck
A tummy tuck is most commonly performed following pregnancy or significant weight loss. Once the skin has stretched past a certain point, it can no longer retract to its original shape. A tummy tuck is necessary to excise excess skin on the stomach. During a tummy tuck, Dr. Michaels will also tighten the weakened or protruding abdominal wall by repositioning and tightening the muscles with sutures. If the patient wishes, Dr. Michaels can additionally perform liposuction to address stubborn fat pockets on the abdomen or flanks. Depending on the patient's individual case, Dr. Michaels may recommend a mini tummy tuck, traditional tummy tuck, or extended tummy tuck.
Body Lift
Dr. Michaels performs both lower and upper body lifts to meet the needs of his patients. Both are performed to help patients regain contour after significant weight loss. With a lower body lift, Dr. Michaels contours the abdomen, buttocks, and thighs. He will remove excess skin and redrape the skin for enhanced contour. This is the procedure he performs most frequently on weight loss patients. With an upper body lift, the focus is on correcting the appearance of rolls on the back that create an "inverted V" formation. Again, he will remove and redrape the skin to improve contour. In some cases, Dr. Michaels may recommend performing both a lower and upper body lift. This would be done as two separate procedures.
Labiaplasty
Labiaplasty is frequently performed on women who have mons rejuvenation. The majority of our labiaplasty patients have labia minora (inner vaginal lips) that extend past the labia majora (outer vaginal lips). This can cause discomfort when wearing tight fitting clothing, such as leggings or a swimsuit, and embarrassment during sexual intimacy. Dr. Michaels typically uses a wedge resection technique to remove part of the labia minora allowing the natural borders of the labia minora to be brought together. This ensures that the edge of the labia remains natural in appearance and also allows for the least amount of visible scarring possible.
Treatment
Mons rejuvenation is typically performed under general anesthesia in 1-2 hours on an outpatient basis. Mons rejuvenation is a customized procedure, dependent on the patient's physical concerns and goals.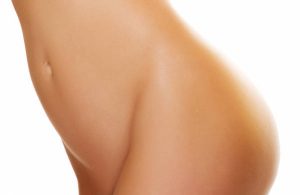 In some cases, mons rejuvenation can be achieved with liposuction alone. In these instances, Dr. Michaels will make small incisions around the operational site and introduce tumescent solution. This will not only make the fat easier to remove, but it will also minimize postoperative pain.
Then, using a cannula, he will suction the excess fat out of the area. This results in permanent removal of the fat. The majority of the swelling will resolve within 3-4 weeks, but your final results will take several months.
In other cases, Dr. Michaels may make a discreet incision hidden below your underwear line. The mons pubis will be directly thinned and excess fat will be removed. Excess skin will also be removed to tighten the area. He will then close the incision with sutures for a result that not only improves the appearance of the mons pubis, but also restores function. Patients will be taken to a recovery room to be monitored before they are released.
Recovery
Following mons rejuvenation, patients will be able to return home on the same day as the procedure. However, they should make sure that there is another adult to spend the first 24 hours by their side in case they need assistance. The most common side effects following mons rejuvenation includes swelling, bruising, tightness, and discomfort. Initial discomfort can be controlled with medication prescribed by Dr. Michaels.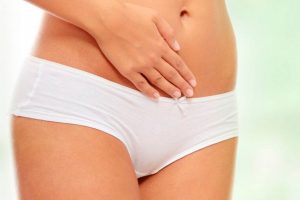 Patients should plan on taking about one week off of work to recover. During this time, patients will be expected to come back in for a follow-up appointment so that the doctor can confirm that they are healing according to plan. Patients should avoid strenuous activity for at least three weeks following surgery and avoid intercourse for 8-12 weeks.
Patients will be able to enjoy optimal results approximately three to five months after the surgery. Patients should maintain their results by keeping to a healthy and consistent diet and exercise regimen. Weight fluctuation and pregnancy could hinder results.
Consultation
During your consultation, Maryland and Virginia's mons rejuvenation (pubic lift) plastic surgeon Dr. Michaels will listen to your concerns and customize a treatment plan that will achieve your goals. He will assess the degree of excess fat and skin laxity in the area and discuss with you the best surgical option. If you only have excess fat in the area with minimal skin redundancy, liposuction alone may correct the problem. For many patients though, there is skin excess which requires lifting and thinning of the mons pubis to achieve optimal contour.
Mons rejuvenation is often performed in conjunction with other abdominal contouring procedures, but can be performed as an isolated procedure. In addition to correction of the mons, female patients may also need a labiaplasty to achieve the optimal aesthetic appearance and contour. These procedure combinations can be discussed at the time of the consultation. Please feel free to fill out this form to request a consultation with Dr. Michaels.
If you would like to learn more about the thigh lift, click here or call (301) 468-5991 in Rockville, Maryland or (703) 957-8610 in Fairfax, Virginia to schedule a consultation.