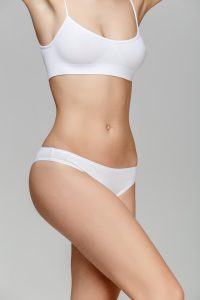 Having a baby is one of life's greatest gifts. However, pregnancy and breastfeeding can often cause significant changes in a woman's body. A mommy makeover is a surgery that is specifically for mom! This treatment will help improve your body and get it back to pre-baby status!
If you are a mother who is frustrated with your figure after having children, consider undergoing mommy makeover surgery in Rockville or Fairfax with Joseph Michaels, MD, FACS.
Before and After Photos
About Mommy Makeover
We understand that although having a baby is one of life's milestones, it may not have been the best thing that has happened to your body.
A mommy makeover is not a single cosmetic surgery procedure, but rather an umbrella term describing a combination of procedures used to correct the common cosmetic concerns that many mothers have as a result of pregnancy and breastfeeding. Pregnancy can result in loose abdominal skin that has lost its elasticity, as well as severe weakening of the abdominal wall muscles that leave these muscles widely separated. This is also known as diastasis recti. Unfortunately, dieting and routine exercise alone is often unable to fix the problem.
A mommy makeover can help you reclaim your pre-pregnancy body and make you look and feel more youthful and beautiful.
In addition, breastfeeding often leaves women with, deflated-looking breasts that sag or with breasts that are smaller than they were before they had children. Nursing can also stretch out the areolas (the darkly pigmented skin surrounding the nipples) and / or cause the nipples to descend and start to point towards the ground.
Many mothers are most concerned with the look of their abdomen and breasts after having children.
For this reason, a mommy makeover typically includes an abdominoplasty ("tummy tuck") to create a firm, flat abdominal profile (often restoring the look of "six-pack" abs) and breast surgery to improve the look of the breasts.
The breast surgery may involve a mastopexy (breast lift) to raise the breast and nipple to a higher, more youthful-looking position on the chest wall; breast augmentation with saline or silicone implants to restore fullness to breasts that are lacking volume; or a combination of the two.
Aside from a tummy tuck and / or breast surgery, Dr. Michaels can include other cosmetic procedures to address aesthetic concerns in other areas of the body, such as liposuction to target stubborn fat deposits, Brazilian butt lift to provide patients with a rounder, perkier derrière, or BOTOX nonsurgical injectable treatment to smooth out facial wrinkles for a more youthful look throughout the face.
Why Get a Mommy Makeover?
There are many advantages to a mommy makeover. This procedure will not only transform your body but it will improve your confidence. Many women are seeking for ways to improve their body after having children. Working out helps reduce weight but may not reduce stretched skin or stubborn fat below the skin's surface.
A mommy makeover is customized to your body to give you the results you desire!
The main advantage of this procedure is that it will be personalized to your appearance. If you are looking to transform your body and boost your confidence, a mommy makeover may be right for you!
Is a Mommy Makeover Right for Me?
If you have given birth to one or more children, you may be seeing the effects childbirth has on your body.
If you are concerned about sagging skin in your abdomen and droopy breasts, a mommy makeover may be your perfect solution!
Body Contouring Expert: Dr. Joseph Michaels
During your consultation, Dr. Michaels evaluates your anatomical needs and listens to your aesthetic concerns. Based on that information, he can tailor a mommy makeover treatment plan that is appropriate for your unique objectives. Dr. Michaels will also need to perform an examination of your abdomen and chest. All the information he gathers will help him assess if you are healthy for the surgery and how to best strategize the treatment. Together, you and Dr. Michaels will create a plan that best achieves your desired appearance.
The details of a mommy makeover procedure will be explained along with the potential risks and recovery period. Your surgery will be planned out and a date chosen. Before you leave, Dr. Michaels will explain how to best prepare for your surgery.
Preparation
You will want to pick up medications a few days before your surgery.
Arrange for a ride to and from your appointment and ask a friend or loved one to stay with you during the first few days of your recovery.
Having a friend around can help you maintain your normal routines, such as picking kids up from school or making dinner.
You will also want to take a few days off from work to ensure you have ample time to recover.
Set aside an area of your home where you can rest without disturbance. This area should have your medications, snacks, water, and entertainment within arms reach.
Procedure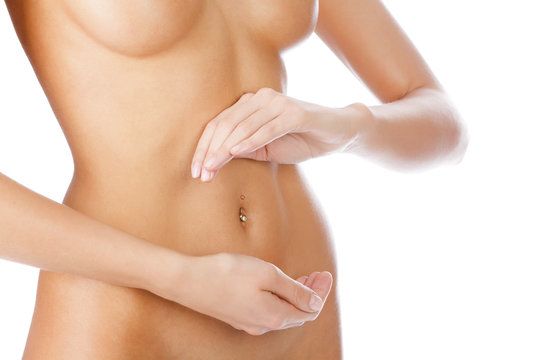 The details of your mommy makeover surgery, including the exact duration and if you will be required to stay overnight at a medical center, vary based on the complexity of your surgery and how many procedures are performed at the same time.
Mommy makeovers are always performed under general anesthesia, and they are typically performed on an inpatient basis requiring a one-night stay. (Some patients are suitable candidates for an outpatient procedure.)
The length of surgery is between three and seven hours.
With a tummy tuck, Dr. Michaels positions a horizontal incision in the pubic area, extending from one hipbone to the other, where it can be easily concealed within the underwear or bikini line. He then elevates the skin off of the muscle layer to the level of the ribcage, exposing the weakened abdominal muscles. Dr. Michaels will then repair the separated abdominal muscles by strategically placing permanent internal sutures. He will also perform liposuction to remove unwanted fat from the abdomen and flanks, if necessary. He then removes the excess skin and closes the incision with stitches. He then creates another incision to reposition the navel so it is properly positioned on the new, flat abdominal contour. Dr. Michaels dresses the treated area with bandages and an overlying compression garment.
The combination of treatments included in your Mommy Makeover is tailored to your body and goals.
If you have chosen to have breast lift surgery as part of your mommy makeover, Dr. Michaels makes an incision around the outer circumference of the areola; if needed, he removes some of the areola skin to reduce the size of an overly large areola. He often needs to extend the incision down from the lower border of the areola to the breast's natural fold to allow Dr. Michaels to remove any excess skin. Then, Dr. Michaels elevates the nipple to a more rejuvenated height. If an enhancement in breast size is desired, Dr. Michaels will insert a saline or silicone breast implant at this point to obtain the desired fullness.
Finally, he will reshape the breast mound, remove any excess skin and close the incisions with dissolvable stitches before dressing the treated area with bandages and placing an overlying surgical bra. For patients that require only breast augmentation, the incision is most commonly hidden in the natural breast fold.
Recovery
Dr. Michaels will give you complete pre- and post-operative care instructions before the day of your mommy makeover surgery.
You will need to take about seven to 10 days off from work or your normal schedule. During this time, you should rest as much as possible and abstain from any strenuous activity, including heavy lifting (This includes carrying your children!). You will need to take short walks around the house periodically to ensure proper circulation in the lower extremities.
The treated area may be bruised, swollen, sore, tender or numb. You may also experience changes in nipple sensation as the nerves heal. These are all normal symptoms that should improve with time.
Quick Facts
Length
3-7 hours (depending on the extent of the procedure)
Anesthesia
General
In/outpatient
Usually inpatient with one overnight stay; outpatient in select cases
Side effects
Temporary swelling, bruising, tightness, and some pain
Risks
Pain, bleeding, infection, asymmetry, damage to nerves (in rare cases), incomplete improvement
Recovery
7-10 days: back at work. 1-2 weeks: light exercise only. 3 weeks: more strenuous activity allowed. 8-12 weeks: swelling resolves and patient can resume normal activity.
Duration of results
Years
Results
You will be able to see an impressive improvement in your appearance right away. Dr. Michaels helps women every day to achieve the body they want. As swelling decreases, you will see your final results setting in.
Your results will last for years!
The best way to ensure you keep your impressive outcome is with a healthy lifestyle. Make sure you keep consistent body weight and remain active.
Complementary Procedures
If you are interested in reducing tissue and lifting multiple areas of your body, discuss a body lift with Dr. Michaels in your personal consultation.
Another procedure that Dr. Michaels is incredibly skilled at is the body lift. This surgical procedure is ideal for patients who have lost significant amounts of weight and have been left with large amounts of loose skin. Body lift techniques may be implemented in a mommy makeover. For instance, if you have had multiple children and experienced large fluctuations in weight, you may be interested in body lift techniques that will provide a more comprehensive improvement in your appearance.
Cost of Mommy Makeover
A mommy makeover is a unique procedure for each woman. Dr. Michaels is well-accustomed to these surgeries and prides himself on helping women achieve the body they want! Because of our personalized approach to mommy makeovers, the pricing of each procedure will vary greatly.
If you would like to learn more about the mommy makeover, contact us by calling (301) 468-5991 in Rockville, Maryland or (703) 957-8610 in Fairfax, Virginia to schedule a consultation.