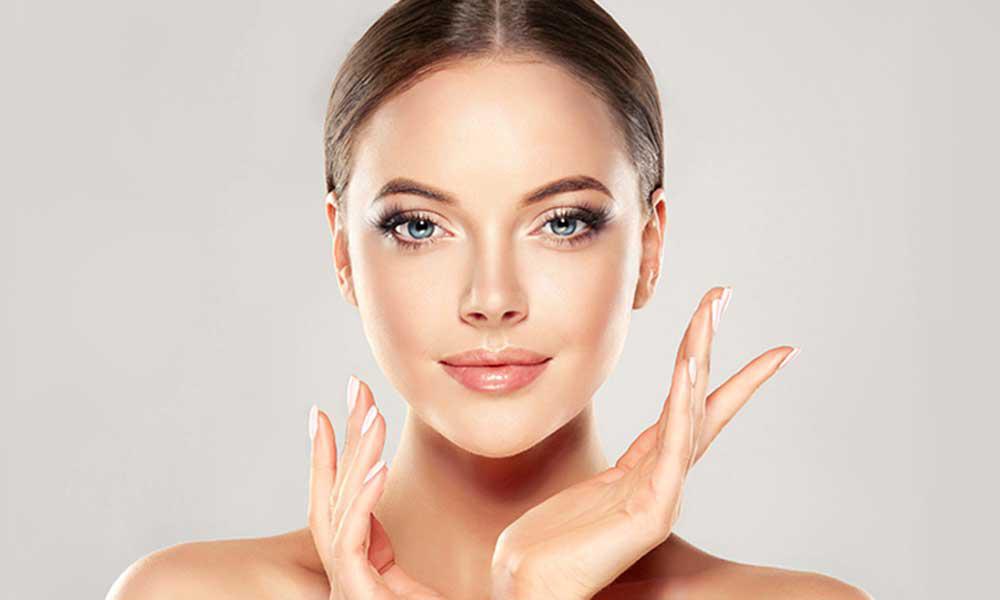 Facial plastic surgery is the collection of procedures that reshape the structures of your face to improve your appearance. Facial plastic surgery includes reconstructive and cosmetic procedures.
Are You Curious About Facial Plastic Surgery?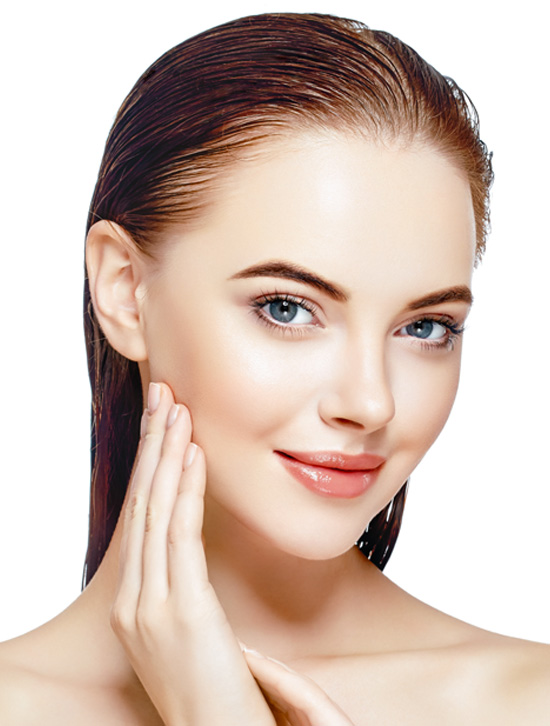 Were you the unfortunate victim of an accident? Have you struggled with a birth defect you wish could be corrected? Are you the survivor of a disease that changed your facial appearance more than you wished? Maybe you just wish you could turn back time and regain your appearance from a decade ago. Don't let anything stop you from achieving the face you desire for yourself. Facial plastic surgery helps you obtain the face of your dreams.
To find out more about getting the face you've always wanted, contact Dr. Michaels. Certified by the Board of Plastic Surgery, he loves discussing facial plastic surgery with new patients. Don't be afraid to ask him about facial rejuvenation procedures. Dr. Michaels believes there is no such thing as a stupid question about facial plastic surgery.
What is Facial Plastic Surgery?
Facial plastic surgery uses a variety of techniques to improve the overall appearance of your face. Depending on your goals, facial plastic surgery functions as reconstructive, cosmetic, or both. Reconstructive plastic surgery restores functionality after an accident, disease, or birth defect. Cosmetic facial plastic surgery reshapes parts of the face based on your aesthetic preferences. Depending on your needs and situation, some procedures may be both reconstructive and cosmetic. For instance, if you've been in an accident or survived skin cancer, facial plastic surgery achieves both reconstructive and cosmetic results. If you're conducting research online, you may also find the term facial rejuvenation surgery used to describe procedures that aim to reduce or reverse the effects of aging.
Some current advances in facial plastic surgery include using cartilage tissue to recontour facial shape, fat transfers to address some of the effects of aging and the use of non-surgical, less invasive procedures to supplement or replace traditional surgery. Advancements in laser technology improve the experience and results of facial plastic surgery. Another recent trend in facial plastic surgery is moving away from viewing the face as a 2-dimensional object and instead, takes into account facial aging in three dimensions to guide procedures. Integrating 3D modeling programs help patients visualize the results of facial plastic surgery. [1]
Before and After Photos
What are the Positive Effects of Facial Plastic Surgery?
Greater self-esteem – When you look the way you want to look, you feel good about yourself. Many patients experience a boost in self-esteem after facial plastic surgery.
Improves physical health – Increased confidence inspires healthy life choices.
Benefits mental health – If you feel unhappy with your looks, you might struggle with depression and anxiety. Plastic surgery often reduces or eliminates these negative feelings, thus improving mental health.
Appear younger – A study of 60 facial plastic surgery patients found that estimates of a patient's age after facial plastic surgery were roughly 7 years younger than before surgery.[2]
Am I a Good Candidate for Facial Plastic Surgery?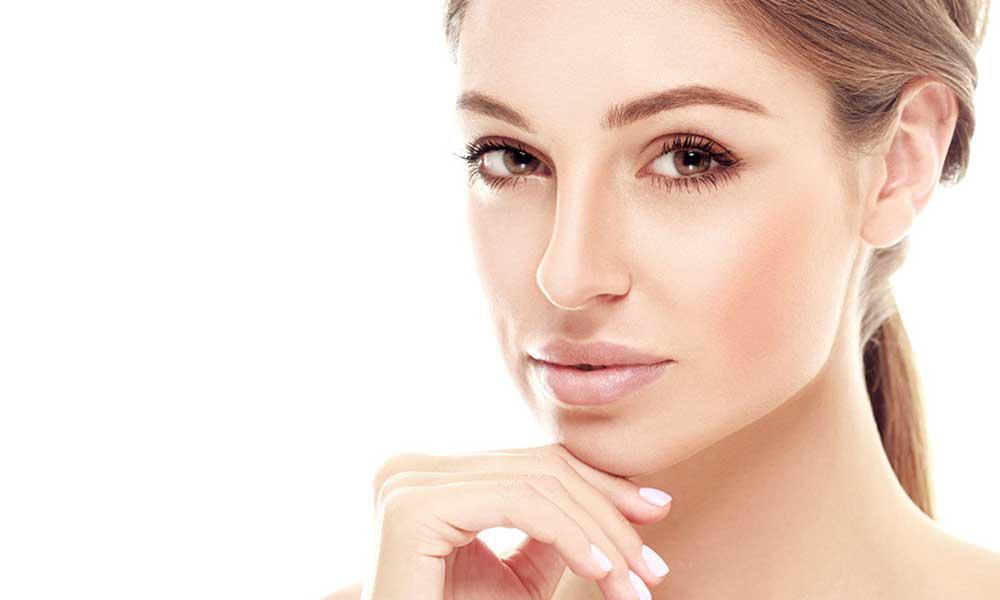 Many people can benefit from facial plastic surgery. You're a good candidate for facial plastic surgery if you are in good health and want to look younger, survived an accident, cancer, or another disease that affects your appearance, or have a birth defect you want to be removed. You might not be a good candidate for facial plastic surgery if you are obese, have underlying health conditions like high blood pressure. You may also not be a good candidate if you are a heavy smoker or drink alcohol heavily.
Discuss your goals and personal situation with Dr. Michaels and together you can arrive at the best solution for your individual needs. It's possible a less invasive procedure, such as a non-surgical nose lift, can achieve the profile you desire.
Your Private Consultation with Dr. Michaels
To leave your face in the care of a plastic surgeon, you want to make sure you are entrusting your most important feature with an expert. Dr. Michaels is not just an ordinary facial plastic surgeon but teaches in the Department of Plastic Surgery at John Hopkins Medical School and at Georgetown's Plastic Surgery Integrated Residency Program. He also currently serves at Sibley Memorial Hospital as Vice-Chair in the Division of Plastic Surgery. Dr. Michaels is located in Rockville, Maryland. To find out how you can achieve the face of your dreams, give Dr. Michaels a call at (301) 468-5991. If you prefer a virtual consultation, Dr. Michaels makes that easy for you.
What Procedures are Available for My Face?
Facelifts correct the effects of the aging process to achieve a more youthful, fresh appearance. Facelifts tighten loose skin on the face, restore lost muscle tone, and address wrinkles.
Your eyebrows frame the windows into your soul. Cognitive scientists at MIT found eyebrows to be very important in non-verbal communication, facial recognition, and emotional expression.[3] Browlifts help you achieve the face you want.
Full, voluminous lips convey vigor and sex appeal. Lip enhancements restore lost volume due to age or add volume to achieve the lips you always desired. They can be permanent or temporary.
Facial fat transfers, transfer fat from other body parts to your face. Fat transfers can be rejuvenative, to help with aging, or reconstructive. A review of 75 facial fat transfers found the process to be safe, effective, and inexpensive.[4]
Do you constantly get asked if you got enough sleep last night? If you are tired of that perpetual "bags under the eye" effect then consider eyelid surgery to refresh your face.
Using dermal fillers, facial contouring reshapes parts of your face to achieve your desired aesthetic results.
Neck lifts extract unwanted fat deposits from your neck. This helps solve issues such as a double chin or "turkey neck". Neck lifts improve muscle tone and recontour your jawline.
The Kybella procedure injects a drug beneath your chin that destroys fat cells without the need for surgery.
What Does Plastic Surgery Do to My Face?
Facial plastic surgery covers numerous procedures that adjust the shape and contours of your face. Each procedure will have different requirements for preparation and recovery. Don't hesitate to discuss all your concerns and goals with Dr. Michaels during a consultation.
How Much Does Plastic Surgery for My Face Cost in Rockville, MD?
The exact cost of facial plastic surgery depends on a variety of factors. Your desired outcome, which procedures your doctor recommends, and any extenuating circumstances can all affect the overall cost of facial plastic surgery. Dr. Michaels offers financing options for plastic surgeries involving the face and monthly specials that might reduce your overall cost. Contact Dr. Michaels to discuss pricing by calling (301) 468-5991 or schedule a virtual consultation.
FAQ
How long does facial plastic surgery last?
Facial plastic surgery makes long-lasting changes to your appearance. Facial plastic surgery can help you look younger and provide decades of satisfaction. But nothing endures forever. If you receive a facelift and a neck lift then develop an unhealthy lifestyle, the effects of that facelift and neck lift will be minimized or negated.  
Is facial plastic surgery painful?
Patients typically don't experience any pain during the procedure. Surgeons conduct facial plastic surgery procedures under anesthesia, either general or local. Advances in minimally invasive techniques, such as smaller incisions and laser technology, also reduce the overall amount of pain. However, in the recovery period, patients should expect to experience some discomfort as their body adjusts to their new face. Pain is also subjective. Make sure to discuss any concerns you have with your surgeon.
Does facial plastic surgery leave scars?
Plastic surgery procedures make incisions to your face. It's unavoidable that these incisions can leave scars. However, both you and your plastic surgeon can reduce, minimize, and hide any scarring that occurs. Contemporary techniques that use lasers can achieve the desired results without leaving large scars or scars in obvious spots. Skilled plastic surgeons are adept at locating the incision in places that are rarely, if at all, visible. Like many potential patients, you might be worried about scarring. You can help reduce any scarring by taking a few precautions. First, it's important to follow your doctor's instructions for aftercare. Don't disregard aftercare instructions. Second, try to keep the area out of direct contact with the sun. While staying out of the sun won't prevent scarring, it will prevent sunlight from burning the scar or making it darker. Try to apply SPF15 or higher to the scar an hour prior if you must go out into direct sunlight.[5]
References
Chuang, J., Barnes, C., & Wong, B. (2016). Overview of Facial Plastic Surgery and Current Developments. The Surgery Journal, 02(01). doi: 10.1055/s-0036-1572360
Chauhan, N., Warner, J. P., & Adamson, P. A. (2012). Perceived Age Change After Aesthetic Facial Surgical Procedures. Archives of Facial Plastic Surgery, 14(4). doi: 10.1001/archfacial.2011.1561
Sadr, J., Jarudi, I., & Sinha, P. (2003). The Role of Eyebrows in Face Recognition. Perception, 32(3), 285–293. doi: 10.1068/p5027
Gamboa, G. M., & Ross, W. A. (2013). Autologous Fat Transfer in Aesthetic Facial Recontouring. Annals of Plastic Surgery, 70(5), 513–516. doi: 10.1097/sap.0b013e31827eac42
(n.d.). Retrieved June 10, 2020, from https://www.hey.nhs.uk/patient-leaflet/scar-information/