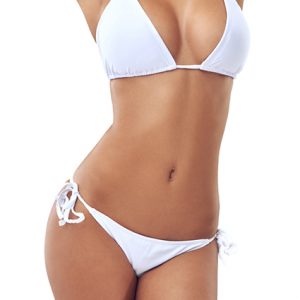 Do you have a lower belly pooch but undefined facial contour? How about stubborn fat around your hips but not enough in your behind? Do you want larger breasts, but don't want breast implants? Are your hands giving away your age? Fat transfer procedures are specially designed to take fat from areas of the body where it shouldn't be and repurpose it to areas that can better use it. Michaels Aesthetic and Reconstructive Plastic Surgery is proud to offer breast fat transfer, buttocks fat transfer, facial fat transfer, and hand fat transfer to his Maryland and Virginia patients.
Contact us today to request a consultation.
About Fat Transfer
Fat transfer or fat grafting procedures removes unwanted excess fat deposits from your body and then injects the harvested fat into areas of your body that need more volume or contour. The procedure is performed in a three-step process: fat grafts are harvested with liposuction, the fat is then cleaned and processed, and the viable purified fat is then injected into the target areas. Fat transfer is preferred over dermal fillers and implants because the fat comes from your own body. Since fat transfers use your own fat, there is no risk of rejection or allergic reaction. Additionally, fat transfers do not need replacement like implants and dermal fillers. Fat transfer procedures have become one of the most requested cosmetic procedure today, and for good reason! Contact us today to see if you would be a good candidate for a facial fat transfer, breast fat transfer, buttocks fat transfer, or hand fat transfer.
Quick Fat Transfer Facts
LENGTH: 1-3 hours (depending on the extent of procedure)
ANESTHESIA: Local anesthesia for small volume fat transfer, General anesthesia for large volume transfer
IN/OUTPATIENT: Typically outpatient
SIDE EFFECTS: Temporary swelling and bruising
RISKS: Pain, bleeding, infection, incomplete improvement
RECOVERY: 1 – 2 days back at work (small volume). 1-2 weeks (large volume). 1 week light exercise. 2-3 weeks more strenuous activity.
DURATION OF RESULTS: Long-lasting
Different Types of Fat Transfers
Breast Augmentation Fat Transfer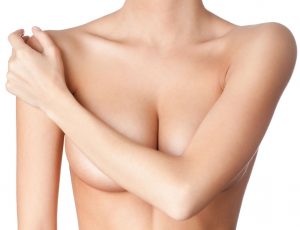 A breast augmentation fat transfer procedure, or natural breast augmentation, can naturally augment your breasts by transferring fat from an undesirable location to the breasts. This procedure results in youthful breasts while obtaining a desirable shape to suit your figure. Breast fat transfer can be performed for women who have naturally smaller breasts or those who have lost volume after weight loss or pregnancy.
In these situations, Dr. Michaels often combines breast fat transfer with a breast lift or mastopexy, if the breast shape and nipple position also needs to be rejuvenated. In general, breast fat transfer can achieve an increase of one to two cup sizes on average. This procedure can restore shape and contour to your chest while maintaining the natural feel of your breasts.
You may be a suitable candidate for a breast fat transfer procedure if you:
Have small breasts
Have asymmetrical breasts
Have an undesired shape
Desire a modest change in breast size
Want an augmentation with a natural appearance
Have realistic expectations
A breast fat transfer has benefits over breast augmentation with implants. For one, fat transfer uses your own tissue which leaves no risk of allergic reaction or rejection. Fat transfer also results in minimal scarring because it does not require incisions to be made on the breasts (unless performed in conjunction with a breast lift). Additionally, patients maintain a natural feel.
Facial Fat Transfer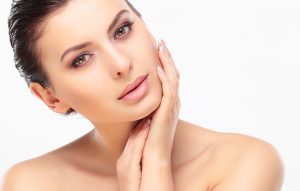 The aging process often involves the loss of facial fat and slowing down of collagen production. In turn, this can result in a tired, sunken appearance. Nasolabial folds, marionette lines, and bags underneath the eyes may become more prominent. A facial fat transfer restores a refreshed, youthful appearance by taking fat from one area of the body area and injecting it into certain points of the face to improve facial contour.
Although facial fat transfer can be performed as a standalone procedure, it also commonly combined with facial rejuvenation procedures such as a face and/or neck lift.
Fat can be injected into the cheeks, lips, temples, under the eyes, jawline, chin, and nose for a non-surgical nose job. While dermal fillers aim to achieve similar results to a facial fat transfer, they are nowhere near as long-lasting. Dermal fillers require additional injections every year; fat transfers do not require additional injections unless the patient wants even more contouring.
Brazilian Butt Lift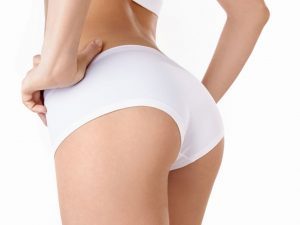 The Brazilian Butt Lift is a type of fat transfer procedure that augments the buttocks with fat harvested from various problem areas of the body. Fat is usually taken from the abdomen, flanks and lower back to further accentuate the projection of the buttocks. The Brazilian Butt Lift results in youthful, prominent, and perky buttocks
Women and men interested in a Brazilian Butt Lift generally want to address and transform issues such as:
Flat buttocks
Small buttocks
Sagging buttocks
Asymmetrical buttocks
Disproportionate buttocks
By injecting fat into the buttocks, shape is restored, skin quality is improved, and the appearance of loose, sagging skin is corrected. A Brazilian Butt Lift can also reduce the appearance of buttocks cellulite, improving both buttock size and skin texture. Many of our Brazilian Butt Lift patients experience a significant increase in self-confidence.
Hand Rejuvenation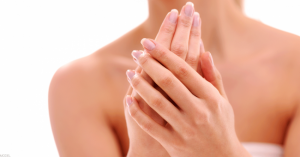 Even if your face looks young, your hands can be the telltale sign that gives away your age; a fat hand transfer can help keep it a secret! Hand rejuvenation with hand fat transfer follows the same process as the aforementioned procedures but injects the obtained fat into the hands.
Potential candidates for a hand fat transfer are seeking:
Youthful and rejuvenated hands
A reduction in the appearance of veins, tendons, and bones in the hands
To avoid the use of dermal fillers to rejuvenate their hands
We expose our hands to environmental factors constantly. This can accelerate the aging process and result in gaunt, worn hands. The dermis in the skin becomes thinner, and this loss of dermal thickness combined with an atrophy of the subcutaneous tissues makes the veins appear more prominent. The tendons become more obvious and create a stressed appearance of the hands as the tendons may become visible through the dermis. Arthritic nodules can also emphasize the prominence of joints and create a bulbous look in the fingers. Hand fat transfer procedures can reduce the appearance of this aging process, and assist in issues that are involved with a reduction of tissues, such as bruising or damage.
Procedure Steps
Fat transfer procedures are performed with local or general anesthesia depending on the volume of fat harvested.
Hand and facial fat transfer can be performed in the office under local anesthesia. Breast and buttock fat transfer will be performed under general anesthesia on an outpatient basis.
First, Dr. Michaels will mark both the fat donor and recipient sites and review them with you prior to the procedure. The appropriate local or general anesthesia will be administered and the treatment areas will be cleaned.
Dr. Michaels will then begin by making small incisions at the donor locations. Donor locations are the areas on the body that the fat cells are harvested from, such as the abdomen, thighs, flanks, back and arms. The fat is then cleaned and processed. Once purified, the viable fat is placed into syringes and the fat can then be injected into the areas of desire using specialized cannulas. The recipient sites will be the face, breasts, hands, or buttocks depending on the procedure. When the desired result has been achieved, the doctor will close the incisions and wrap the donor locations in compression garments. These should remain on until otherwise instructed. The patient will then be taken to the recovery room to be monitored prior to being discharged home.
Recovery & Results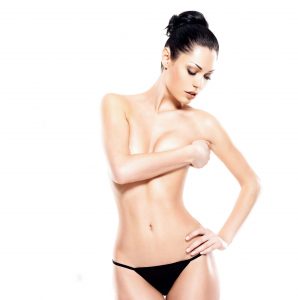 After a fat transfer procedure, it is recommended that you take one to five days off of work depending on the particular procedure undergone; hand rejuvenation generally does not require more than a day while the Brazilian Butt Lift will require longer recovery. The exact amount of time will be expressed during the consultation after Dr. Michaels has had the opportunity to speak with you and perform an evaluation.
It is highly recommended that you walk the night of the surgery to promote blood circulation. Pain medication can be prescribed to alleviate discomfort, but oftentimes Tylenol is enough. You should make sure not to apply pressure to the locations where the fat was injected to help ensure their viability. Please refrain from daily activities for at least a week and strenuous physical activities for four to six weeks.
Most of the fat will remain, but a small amount will naturally be expelled from the body; this is normal. Because of this, sometimes the doctor will slightly over augment the treatment area to compensate for this so that you will achieve the desired look. The results of a fat transfer procedure are long-lasting so long as you do not experience any large fluctuations in weight.
Price
The cost of a fat transfer depends on the particular fat transfer procedure undergone. Combining additional procedures such as a tummy tuck,breast lift or facelift will also alter the price. In order to receive a custom quote, contact our Rockville, MD or Fairfax, VA office today and request a consultation with fat transfer expert Dr. Joseph Michaels.
Your Consultation
The consultation is an important step in the fat transfer process. This is the opportunity for you and the doctor to have a one-on-one discussion about your cosmetic concerns, including the areas where you would like fat removed and the areas you would like augmented or better contoured. An examination will then take to determine if you have enough fat for transfer to achieve your desired results. In cases of breast augmentation, if a patient wants a large increase in size, they may be a better candidate for breast augmentation with implants.
If Dr. Michaels confirms that you are a good candidate for a fat transfer procedure, you will be given a quote for your surgical procedure at the time of your consultation. Our patient coordinator will then walk you through the next steps necessary to proceed with your fat transfer procedure. Dr. Michaels wants to make sure that you are fully comfortable with your decision to move forward and that all of your questions and concerns have been addressed. If you would like to see how a fat transfer can benefit you, contact our Maryland or Virginia office today to request a consultation.