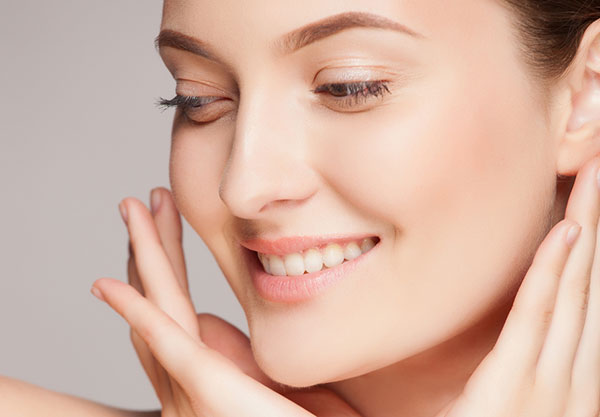 A chemical peel is a non-surgical process that resurfaces the complexion. Your skin is simultaneously vulnerable and strong. It weathers daily elements like sun, cold, abrasions, and dryness, to keep you protected. Isn't it time you thanked your skin?
If you have wrinkles, scars, age spots, or acne, then a chemical peel may be just what the doctor ordered. Dr. Joseph Michaels and his associates can minimize blemishes and maximize your attractiveness. By formulating the right solution for your skincare needs, Dr. Michaels' staff will help your inner glow shine brightly. To learn how a chemical peel can benefit you, please contact our office online or call one of the following numbers.
Rockville, Maryland: (301) 468-5991
Fairfax, Virginia: (703) 957-8610
What Is a Chemical Peel?
A chemical peel works by removing the damaged outer layers of your skin. Following your peel, your skin will look and feel healthier and your complexion will be radiant. Chemical peels can improve facial blemishes, fine wrinkles, dry spots, acne, and irregular skin pigmentation. You can request chemical peel resurfacing on your face, neck, chest, arms, hands and legs. Our licensed aesthetician will first perform an in-depth skin analysis and customize a treatment plan for your skin type.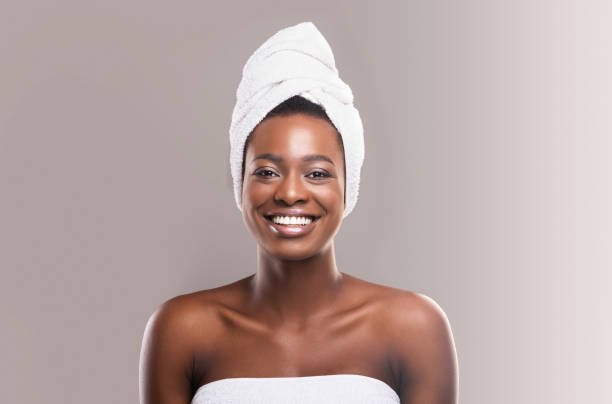 Peels cover a wide array of conditions, so they require a vast breadth of knowledge to properly administer them. Dr. Michaels offers various classifications of chemical peel, from gentle and superficial through deep and penetrating. To achieve lasting results, the doctor may recommend a comprehensive series of peels.
Quick Facts
Duration of Chemical Peel Procedure
60-90 min
Anesthesia
Topical and local
Inpatient or Outpatient?
Outpatient, in-office
Side Effects
Pink or red discoloration, dryness, mild/moderate discomfort, sun sensitivity
Risks
Skin discoloration, infection, scarring, reactivation of Herpes virus (if positive patient history)
Recovery Time
Back to work with makeup: 2-7 days. May require repeating in 4 weeks.
Final Results
1-2 weeks
Level Up Your Look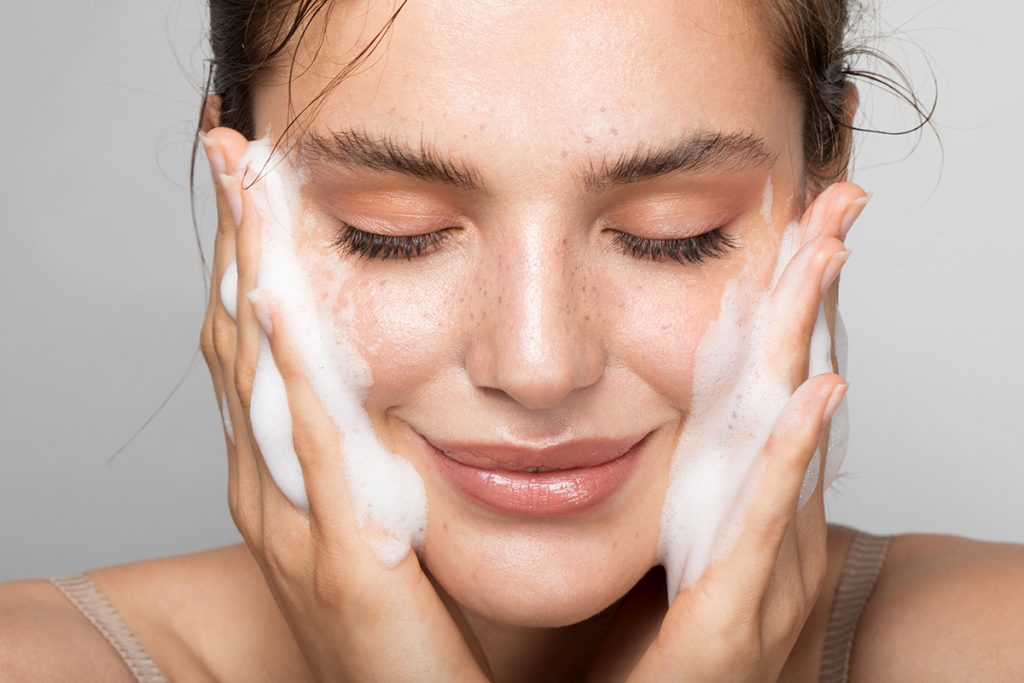 There are different levels of chemical peel, and they must be tailored to your needs and skin tone. For example, Jessner's peels can effectively smooth surface textures while reversing the effects of skin discoloration (hyperpigmentation). This line of peels also helps reduce breakouts, heal damaged skin, control oiliness, and soften fine lines and wrinkles. If even texture is what you desire, then Jessner's peel may be perfect for you. These peels require little to no downtime and provide moderate penetration.
Physicians Care Alliance (PCA) has leveraged the power of Jessner's peels to formulate their own various levels of solutions to address a wide array of concerns.
Light Peel – A concoction that counteracts the damage done by acne breakouts. Improve the appearance of your skin by adding this peel to a signature facial.
Illuminating Peel w/ Hydroquinone – To promote an even skin tone, consider a peel that highlights your shimmering features.
Rejuvenating Peel w/ Hydroquinone & Resorcinol – If you are looking for great exfoliation and have resilient skin, then this peel is your complexion's new BFF!
Blended Peels
Many chemical peels use trichloroacetic acid (TCA) to strip away impurities from the top layers of your skin.[1] Dr. Michaels' blends, however, do not require the downtime often associated with traditional TCA peels. He offers skin-friendly and thoroughly effective peels to address many common skin conditions without causing discomfort or distress.
Our blends heal and hydrate while they attack skin discoloration, fine lines, wrinkles, and breakouts. No matter where your skin ranks in terms of sensitivity, Dr. Michaels offers a solution for you. His range of options starts with gentle, for sensitive and/or darker skin types, and ramps up to more active serums, for resilient skin and full-body makeovers. Blended peels span the spectrum from light (causing little to no peeling) to deep (prompting at least three days of peeling). With the aid of Dr. Michaels' miraculous peels, we can reveal the fresh, healthy skin just waiting to emerge from beneath the surface.
Smoothing Body Peel
Beauty is all about balance. If you are confident all over, then you can share your empowerment with the world. If one element of your look dissatisfies you, however, then it may inhibit your confidence. That is why Dr. Michaels takes a holistic approach to cosmetic enhancement. Instead of merely treating the face, Dr. Michaels also meticulously improves the surrounding skin to strike a beautiful balance. To supplement any of the facial peels described above, consider a hand, neck, back, or décolleté peel. These can be administered in conjunction with any facial peel to restore and replenish the aging skin that frames your face.
Chemical Peel Benefits
Peels will improve the texture, clarity and tone of your skin by gradually targeting imperfections, layer by layer. Dr. Michaels and his attentive staff can help diminish your fine lines, improve any acne conditions with which you may be struggling, and renew your youthful appearance. To dive deeper into the benefits of aesthetic treatments offered by Dr. Michaels, please visit our blog.
Eligible Candidates
If you are a healthy individual in the Fairfax, Virginia or Rockville, Maryland regions, then you may be a perfect candidate for a chemical peel from Dr. Michaels. His dedication and expertise can help reduce dark splotches, revitalize skin tone, and remove blemishes. To determine your eligibility for a chemical peel, please schedule a consultation and assessment. Before you experience any cosmetic procedure, it is important for a medical professional of Dr. Michaels' esteem to strategize the appropriate peel for your skin type.
Personal Consultation
To begin your aesthetic journey, it is important to book some "face time" with a master in his field. Dr. Michaels celebrates the beauty and individuality of his clients, amplifying their radiance with every decisive enhancement he provides. To benefit from Dr. Michaels' cosmetic prowess, let us know how we can add artistry to your profile.
If you would like to learn more about chemical peels, call (301) 468-5991 in Rockville, Maryland or (703) 957-8610 in Fairfax, Virginia to schedule a consultation.
Preparation for a Chemical Peel
During your customized consultation, a clinician will provide you with a detailed set of instructions to prepare you for your chemical peel. These directions will vary, depending on the nature of which peel you receive. In general, you should avoid exposure to UV rays in the weeks leading up to your procedure. You should also stop taking supplements that contain retinoids during this time.
If Dr. Michaels is administering a deep peel that requires sedation, then please arrange for a loved one to drive you to and from the clinic on the day of your treatment.
Procedure
When you arrive for your procedure, you should point out any sensitive scrapes, lesions, or sores on or near the treatment area. We will assess these concerns and make sure you are ready for the chemical peel process.
Your clinician will begin by applying a small amount of the designated peel solution to your skin. It may elicit a slight stinging sensation or a feeling of intense warmth. This should subside quickly. At the appropriate time, we will introduce a neutralizing solution to the area to remove the first chemical compound. You have now transitioned from peel to heal!
Rapid Recovery
Some light peels are so sensitive, they trigger no recognizable "peeling" of which to speak. Moderate peels will result in two or three days during which the outer layers of skin flake away to reveal the luster below the surface. Deeper peels may take up to a week to slough off the damages that were treated. Dr. Michaels may suggest that you apply a topical cream that contains tretinoin during the healing process.[2] Regardless of the specific directions you receive, you can always contact our office to ask for skincare tips and general encouragement.
Remarkable Results
Your skin should be a celebration! But if liver spots, wrinkles, or acne scars disrupt your complexion, it can bring down your confidence level. Let Dr. Michaels peel away those problems and replenish your look. A chemical peel can brighten your appearance and bolster your happiness. Just take a look at our past achievements and see for yourself.
Complementary Procedures
You may require a series of chemical peels to achieve optimal improvement. Your chemical peel can safely be combined with other procedures, which you can schedule according to your comfort level and aesthetic needs.
Botox Cosmetic is a great way to minimize wrinkles. When introduced to the fine musculature along the face, Botox disrupts repetitive contractions. The muscles no longer pull at the skin, preventing fine lines from occurring and/or persisting.
To address thinning or deflation, consider the help of dermal filler treatments. Products such as Juvéderm or Restylane add volume to cheeks and lips, rounding out your natural appeal.
FAQ
How much does a chemical peel cost in Fairfax, Virginia?
The cost of a chemical peel depends on several variables. Which level of peel you desire and the extent of the treatment area are contributing factors to the final fee. Dr. Michaels will provide transparent pricing as part of your comprehensive consultation. In the meantime, feel free to visit our financing page to learn about our payment and credit options. 
Is a chemical peel safe?
Yes – in the skilled and artful hands of Dr. Joseph Michaels, a chemical peel is safe, effective, and transformative. Book your appointment soon!
References
Collins, P. (1987). The chemical peel. Clinics in Dermatology. 5 (4) 57-74. https://doi.org/10.1016/0738-081X(87)90027-7
Hevia O, Nemeth AJ, Taylor JR. (1991). Tretinoin Accelerates Healing After Trichloroacetic Acid Chemical Peel. Archives of Dermatology. 127 (5) 678–682. DOI: 10.1001/archderm.1991.01680040086008