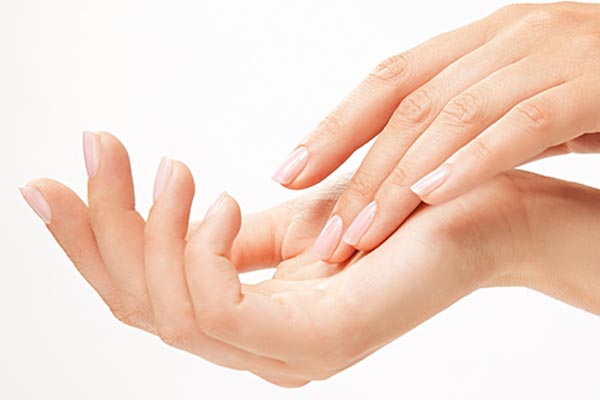 The hands can convey a wide array of valuable information. The "thumbs up" and "a-ok" symbols are just two of the many signs that hands often communicate. But there are several subtle messages hands may also send, including a person's age.
Many patients concentrate on procedures to make their face look younger, but neglect to address their hands. Hand rejuvenation can help turn back the hands of time making you look years younger. If you feel that your hands make you appear and feel older than you are, then hand rejuvenation may be the proper procedure for you.
Dr. Joseph Michaels is a board-certified surgeon who proudly serves the greater Washington, D.C. vicinity. With convenient locations in Rockville, Maryland and Fairfax, Virginia, Dr. Michaels is a master of makeovers. He can restore hands' vitality and vigor, so consider a consultation with Dr. Michaels soon!
We also offer virtual consultations for those who cannot visit our offices in person. No matter where you log on, we want to connect with you.
What Is Hand Rejuvenation?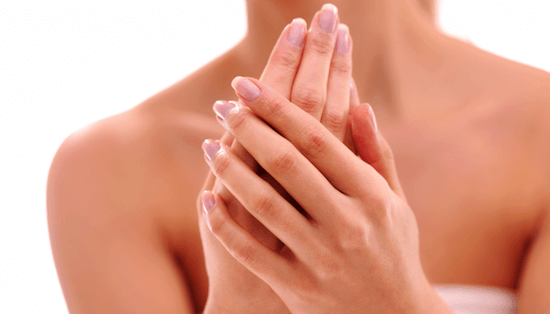 Hand rejuvenation is the art and science of smoothing out wrinkles by filling gaps beneath the surface of the skin.[1] As our bodies get older, the skin loses its elasticity. With age, we produce less elastin and collagen, which are the essential building blocks of skin regeneration and maintenance. Without the support of a vibrant scaffolding system, the skin can collapse. Gaps appear, allowing skin to sag away from its underlying muscles. Nowhere is this dynamic more apparent than on the hands.
Hand rejuvenation can be performed using either your own fat tissue which gets injected into your hand or using the same fillers used to add volume to your face. Dr. Michaels prefers to use the fat grafting method, which uses your own fat tissue, when possible. The advantages of your own fat are that it is your own tissue, so your body will not reject it. Also, some of the fat that is transferred is permanent, making your results long-lasting.
Dermal Fillers for Hands
If you are not a viable candidate for fat transfer to the hands, then dermal fillers are an excellent option. As the name suggests, dermal fillers literally fill the gaps beneath the skin of your hands. By adding volume to the target area, fillers smooth out the wrinkles from within. Hands are left looking firm and well-rounded rather than skeletal and brittle.
Another benefit of dermal fillers is their ability to promote sustained health and wellness. Many fillers contain hyaluronic acid, which is a naturally occurring substance in the human body.[2] Hyaluronic acid cradles moisture in the cells, helping skin attain that youthful glow you desire. Dermal fillers also trigger the body's ability to increase its elastin and collagen production. By supporting the skin with a cohesive network of subcutaneous boosts, dermal fillers create a long-lasting system of rejuvenation and replenishment.
Fat Transfer for Hands
While dermal fillers offer a bevy of great advantages to hands that need helping, Dr. Michaels prefers the fat transfer method. First, the doctor removes unwanted fat from a donor site on your body, be it the belly, buttocks, thighs, or flanks. Then, he purifies the fat cells in a centrifuge to prepare them for relocation to the hands.[3]
The main reason why Dr. Michaels believes so strongly in the merits of fat transfer is the fact that your body provides its own filler material. You often have healthy, vibrant cells that can add volume to your hands, they just need the right push. Dr. Michaels understands the best ways to harvest unwanted fat cells and put them to great use. Your hands can benefit from the comprehensive, precise fat transfer techniques of Dr. Michaels.
Benefits
The physical benefits of hand rejuvenation are easily observable. By plumping the skin, Dr. Michaels restores youth and fullness to the hands. But there are also several psychological benefits associated with the procedure. Every time you gesture with your hands, you may worry that their wrinkles betray your age. When you experience hand rejuvenation from Dr. Michaels, you can show off your appendages with pride!
Benefits of Hand Enhancement
Harnesses your body's own tissue
Rounds out your hands' youthful dimensions
Smooths out wrinkles
Increases confidence in your overall look
Eligible Candidates
If you desire firm, full hand contours, then a restorative procedure from Dr. Michaels may be the perfect remedy. Residents of Rockville and Fairfax, as well as visitors to the Washington, D.C. area, can bring new life to their look through hand rejuvenation.
Eligible candidates for fat transfer have enough spare fat cells to donate from elsewhere on the body that can add volume to the hands. If fat grafting is not a viable option, then Dr. Michaels can explore other choices for you, including dermal fillers. To determine your eligibility for hand rejuvenation, please contact us online or call 301-468-5991 (in Rockville, Maryland) or 703-957-8610 (in Fairfax, Virginia). 
Private Consultation in Rockville or Fairfax
Every great transformation begins with communication. During your consultation, Dr. Michaels will listen to your concerns and thoroughly examine your hands and potential donor sites for fat transfer. Based on your consultation, an individualized treatment plan will be tailored to achieve your goals.
Even before we have the opportunity to meet with you, we appreciate the opportunity to connect. Dr. Michaels frequently updates his blog, which is full of wellness inspiration, cosmetic advice, and fascinating information.
Preparation and Procedure
During your consultation, you will receive detailed instructions on how to prepare for hand rejuvenation. These will be tailored to your anatomy, taking into consideration whether you are eligible for fat grafting or if you require dermal fillers to round out your contours.
Dermal fillers require little to no preparation, since they are minimally-invasive. In fact, you may be eligible for an injection immediately following your consultation. The filler is administered to the back of the hand and massaged outward.
The entire dermal filler procedure typically lasts less than an hour.
A fat transfer procedure will begin with the appropriate anesthetic to keep you comfortable throughout the process. Dr. Michaels will then perform liposuction treatment on the donor site to harvest healthy fat cells. The doctor will bathe unwanted fat deposits with tumescent liquid to loosen lipids for removal. The fat cells are then gently vacuumed from the body through a thin tube called a cannula. The cannula contours as it navigates through the body, leaving target areas slim and shapely. The fat cells are then purified for transfer to the hands.
Recovery and Results
Immediately following your hand rejuvenation procedure, a trained clinician will monitor your progress. Once you are cleared for release, a loved one can drive you home. Please avoid strenuous activity for the first few days, especially if those activities involve excessive hand strain or motion.
Over the next several weeks, your hands will adapt to their new contours. The fat cells transferred from your donor site will settle into their updated accommodations. Dr. Michaels will provide information regarding healthy fat transfer pointers and practices. Feel free to call 703-957-8610 (in Fairfax, Virginia) or 301-468-5991 (in Rockville, Maryland) to ask one of our attentive team members any questions regarding your individual recovery process.
In terms of results, just ask your fellow patients. We are fortunate enough to receive glowing reviews in response to our comprehensive care techniques. Your kind words humble us, and we will strive to continue providing 5-star service to the Washington, D.C. community and beyond.
Complementary Procedures
If you have lax skin along the contours of your hands, chances are you may struggle with sagging features elsewhere on your body and face. Dr. Michaels offers a suite of procedures to address the loss of elasticity and/or firmness wherever you may experience them.
Thigh Lift
After significant weight loss, the contours of your frame might not "snap back" exactly as you want them to respond. When the skin along your upper legs sags and puckers, Dr. Michaels can address the issue with a comprehensive thigh lift. By making a concealed incision along the inner leg, Dr. Michaels can access the unwanted fat and excess skin you want removed. He then sutures your incisions closed, tightening the thighs for a sleek, strong appearance.
Arm Lift
Dr. Michaels can provide the same lift to your upper body. To eliminate "bat wings" (the flabby underarms that descend later in life), you should consider the benefits of an arm lift. After sculpting the underlying tissues in the upper body, Dr. Michaels will redrape the skin to accentuate your toned musculature. An arm lift procedure will complement your newly rejuvenated hands brilliantly!
Tummy Tuck
One of the most problematic of all "problem areas" tends to be the midsection. Dr. Michaels can address lax skin and loss of tone with a tummy tuck procedure. By removing excess skin and contouring the underlying musculature and fat, Dr. Michaels will help flatten and flatter your belly!
Quick Facts
LENGTH
1-3 hours
ANESTHESIA
Local anesthesia, intravenous sedation, or general
IN/OUTPATIENT
Outpatient
SIDE EFFECTS
Temporary swelling, bruising, tightness and some pain
RISKS
Pain, bleeding, infection, rare damage to nerves, asymmetry, incomplete improvement
RECOVERY
<1 week back at work. 1-2 weeks light exercise. 3 weeks more strenuous activity. 4-8 weeks for swelling to resolve.
DURATION OF RESULTS
Years
FAQ
How much does hand rejuvenation cost in Washington, D.C.?
Affordable care should always be within reach. To get the best hand rejuvenation at the right price, please visit our financing page. Dr. Michaels is a firm believer in sensible solutions and amazing aesthetics. 
What is the best technique to plump and refresh the hands?
The answer depends on your unique anatomy. Fat transfer can simultaneously slim your shape and add volume to your hands. Alternatively, dermal fillers might be more beneficial for your physique. If you would like to learn more about hand rejuvenation, click here or call (301) 468-5991 in Rockville, or (703) 957-8610 in Fairfax to schedule a consultation.
References
Fabi, S.G., Goldman, M.P. (2012). Hand Rejuvenation: A Review and Our Experience. Dermatologic Surgery. 38(7pt2)1112-1127. https://doi.org/10.1111/j.1524-4725.2011.02291.x
Goa, K.L. & Benfield, P. (1994). Hyaluronic Acid. Drugs 47, 536–566. https://doi.org/10.2165/00003495-199447030-00009
Butterwick, K. J. (2002). Lipoaugmentation for Aging Hands: A Comparison of the Longevity and Aesthetic Results of Centrifuged Versus Noncentrifuged Fat. Dermatologic Surgery. 28(11)987-991. https://doi.org/10.1046/j.1524-4725.2002.02096.x