Wrinkles are formed from the repetitive contraction of your facial muscles of expression. As you get older, these lines can become more prominent and become a reminder of advancing age.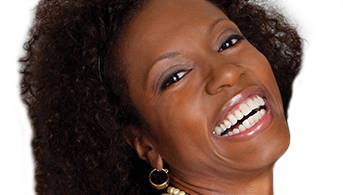 Botox is a neuromuscular blocker that temporarily inhibits muscle contraction for up to three months, preventing these dynamic wrinkle lines from forming. Botox can help correct the deep furrows between your eyebrows, the lines across your forehead, and the lines next to your eyes. By selectively targeting specific facial muscles, Botox can help raise your eyebrows giving a more youthful arch, improve your smile, and correct the banding of your neck muscles. This lifting effect of Botox is often referred to as a "chemical facelift."
Botox can also be used to treat excessive sweating in your armpits, hands and feet. It can also give relief to patients that suffer from migraine headaches.
Dr. Michaels' goal is to give you a natural, relaxed, and youthful appearing face, not one that is frozen and emotionless. During your consultation, Dr. Michaels will carefully listen to your concerns, evaluate your face both at rest and in motion, and then tailor a treatment plan that will allow you to achieve your goals. Botox will help correct the dynamic lines of your face that are caused by muscle contraction. On average, Botox takes 3-5 days to work and the results last an average of three months.
If you have lines on your face that persist when your face is at rest, Botox alone may not provide a complete correction to this area. It is not uncommon to require both Botox and a facial filler (Juvéderm or Restylane) to achieve a full correction in these cases. Botox will prevent further deepening of the wrinkle by inhibiting the muscle and the facial filler will add volume to the wrinkle to improve its appearance at rest. Also, for patients who require a more complete rejuvenation, Dr. Michaels performs facelift surgery and neck lift.
Quick Facts
Length
15-30 minutes (depending onarea being treated)
Anesthesia
Topical if needed
In/outpatient
Outpatient, in-office
Side effects
Possible bruising, headache, nausea
Risks
Droopy eyelids, incomplete improvement, asymmetry
Recovery
Immediately back at work. Typically 24-72 hrs to see results, may take up to 7 days.
Duration of results
2-4 months
If you would like to learn more about Botox, click here or call (301) 468-5991 in Bethesda, Maryland or (703) 957-8610 in Fairfax, Virginia to schedule a consultation.