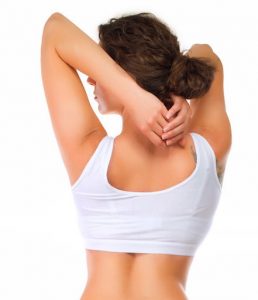 Do you not like showing off your arms? Do you wear long sleeve shirts despite it being 90 degrees outside? Arms are a part of the body that tend to get shown off more than any other body part. So, it's no wonder that the arms are also one part of the body that people are most self-conscious about.
Arm contouring has become one of the most sought-after procedure in Dr. Michaels' practice. Whether you have excess skin or stubborn fat deposits, Dr. Michaels can help you achieve optimal contour so you can feel comfortable and confident showing off your arms.
Dr. Michaels has convenient locations in Fairfax, VA and Rockville, MD to meet your aesthetic needs. Contact him today and a member of our staff will gladly get back to you to help you schedule a consultation.
About Arm Lifts
Loose skin on the arms can be a result of weight loss or simply aging. Sagging arms can prevent you from fitting into the clothes you want, forcing you to buy larger sizes, or to wear long sleeve shirts in warm weather. This can be a source of embarrassment and poor body image for some people.
An arm lift, also known as a brachioplasty, can help contour your arms by removing excess skin and fat. In certain cases where there is residual fat and excess skin is not a concern, arm liposuction alone can be performed to meet your goals.
There are several techniques we perform to help you obtain the arm contour you desire. During your consultation, Dr. Michaels will carefully listen to your concerns and create a treatment plan that will allow you to achieve your goals. Dr. Michaels is an experienced body contouring surgeon and has completed one of the few fellowships dedicated to this specialized area of plastic surgery. Contact him today to get started.
If you would like to learn more about the arm lift procedure, click here or call (301) 468-5991 in Rockville, Maryland or (703) 957-8610 in Fairfax, Virginia to schedule a consultation.
Quick Facts
Length
2-3 hours
Anesthesia
General
In/outpatient
Usually outpatient, may require overnight stay if performed with other procedures
Side effects
Temporary swelling, bruising, tightness and some pain
Risks
Pain, bleeding, infection, rare damage to nerves, asymmetry, incomplete improvement, recurrent laxity
Recovery
1 week back at work. 2 weeks light exercise. 3 weeks more strenuous activity. 8-12 weeks for swelling to resolve.
Duration of results
Proper diet and exercise can prolong results
Arm Lift Benefits
Removal of excess skin: Excess skin cannot be fixed without surgery when stretched to a certain point
Removal of excess fat (when necessary): Stubborn fat deposits that don't respond to diet and exercise are best treated through liposuction
Improved contour: As the skin loses elasticity with age, patients lose contour in their arms
Improved proportion: The goal of brachioplasty is not just to slim and contour the arms, but also make sure they are proportional to the rest of the body so they look natural
Discreet incisions: In order to minimize the appearance of scarring, Dr. Michaels makes the incisions in discreet locations that are not visible from most angles
Confidence: While cosmetic surgery is not the answer to low self-esteem, many of our patients report improved confidence following brachioplasty
More clothing options: Most patients no longer need to feel like they're hiding in their clothes and can enjoy a wide range of clothing options
Before and After Photos
Good Candidates
Good candidates for an arm lift may be women and men who are concerned with the appearance of their upper arms, but have not had success reaching their goals through diet and exercise alone. Many of Dr. Michaels' patients are interested in an arm lift due to a loss of contour following weight loss or simply as a result of the natural aging process.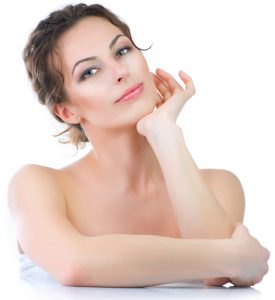 Prior to undergoing an arm lift procedure, patients need to be in good overall health. They should be at a healthy and stable body weight and, if a weight loss patient, should have already met their weight loss goal. Future weight fluctuations could negatively impact results. Patients must inform the doctor of any chronic illnesses, especially those that may affect their ability to heal from the procedure. Patients should be non-smokers and non-drug users. They should also let the doctor know of any medications or supplements that the patient takes.
It is important for the patient to have realistic expectations going into surgery. In order to find out if you would be a good candidate for an arm lift, which technique would be best for you, and what results you can realistically expect, contact the practice of Dr. Joseph Michaels and request a consultation.
Techniques
Depending on the patient's anatomy, physique and goals, Dr. Michaels will use one of the following brachioplasty techniques.
Traditional Arm Lift
The traditional brachioplasty surgery is what most people think of when an arm lift comes to mind. This technique utilizes an incision from the armpit to the elbow, on the underside of the arm where any resulting scarring will be least noticeable. This technique is best used for patients that have excess skin that droops down from their upper arm. By way of the incision, Dr. Michaels will remove excess skin and tighten the remaining skin to improve the shape of the upper arms, giving you the chance to show off true definition.
Mini Arm Lift
A mini arm lift is for patients who only require tightening to improve to the appearance of their upper arms. With this technique, a smaller incision that extends across the armpit is used. As a result, any scarring will be camouflaged almost imperceptible to others. The doctor will remove excess skin and tighten the remaining skin for improved appearance. The mini arm lift will tighten the arm skin adjacent to the armpit area.
Extended Arm Lift
As the name suggests, the extended arm lift will require the longest incision. Typically, this incision runs from the elbow to the armpit and then slightly along the side of the chest. With this incision, the doctor will be able to remove the maximum amount of skin, including some skin from the armpit (axilla) region. This technique is usually reserved for patients who have lost a significant amount of weight. It is sometimes performed in combination with an upper body lift or breast lift (mastopexy).
Liposuction
Liposuction can be performed either alone or in combination with one of the aforementioned excision techniques to remove excess fat deposits and contour the arm. Liposuction is performed by making small incisions around the areas of fat and suctioning the fat out using a cannula. This technique can be performed on its own if the patient has good skin elasticity with no excess skin. Otherwise, it is used in conjunction with the above techniques to optimize contour.
Consultation
The consultation is the first step in any procedure that Dr. Michaels performs and will set the groundwork for the rest of the patient's experience. In order to get the most out of the consultation, Dr. Michaels recommends that the patient does some research prior to coming in for the consultation and makes a list of any questions that they may have.
Dr. Michaels likes to begin each consultation by asking the patient why they are interested in their procedure of choice. He needs to know exactly what the patient hopes to achieve so that he can expertly advise on the best techniques for the patient and what they can realistically expect. In order to provide the patient with the most comprehensive care, he will also examine the patient's arms and ask the patient about their medical history.
At the end of the consultation, the patient will have the opportunity to ask any questions they may have that were not addressed during the initial consultation. The doctor will also be able to provide a price quote at this time.
Brachioplasty Surgery Process
Arm lift procedures are performed under general anesthesia and take approximately 2-3 hours to complete. It is performed on an outpatient basis when done as a standalone procedure.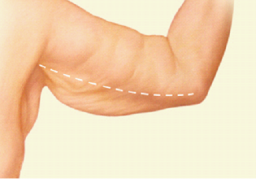 Dr. Michaels begins by marking on the patient's arms where the incisions will be made. Once in the operating room, a licensed anesthesiologist will administer the right amount of anesthesia. This ensures maximum patient comfort throughout the procedure and during the immediate recovery period. Dr. Michaels will then remove fat deposits as necessary, make the incisions, excise excess skin, tightening the skin, and then close the incisions with sutures.
Directly following the procedure, the patient will be taken to a recovery room where they will be monitored by the staff as they wake up from the anesthesia. Dr. Michaels may recommend an overnight stay, if the patient undergoes other combined procedures in addition to the arm lift, but in most cases, the patient can return home following the procedure. However, another responsible adult will need to be there to drive them home and spend the first 24 hours with them following surgery.
Recovery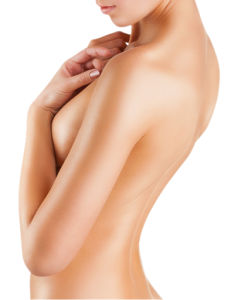 Patients can expect some bruising, swelling, and soreness following the procedure. Dr. Michaels will provide prescriptions for pain medication to help alleviate discomfort during the recovery period. Keeping the arms slightly raised, changing bandages regularly, and keeping the area clean and dry will all help reduce side effects and improve healing. Prior to the surgery, the doctor will provide more detailed recovery information regarding the patient's specific case.
This will include information such as when it will be okay to return to work, start exercising again, etc. The patient will also be asked to come in for follow-up appointments so the doctor can check on them and make sure they are healing as planned.