Your hardest efforts to maintain a healthy diet and to exercise routinely may not be enough to eliminate stubborn fat that has accumulated under your skin in certain areas of your body. Sometimes, people can be at or just above their ideal body weight and still suffer from localized fat deposits that are resistant to diet and exercise. This problem can be very frustrating, and you are not alone.
Before and After Photos
About Liposuction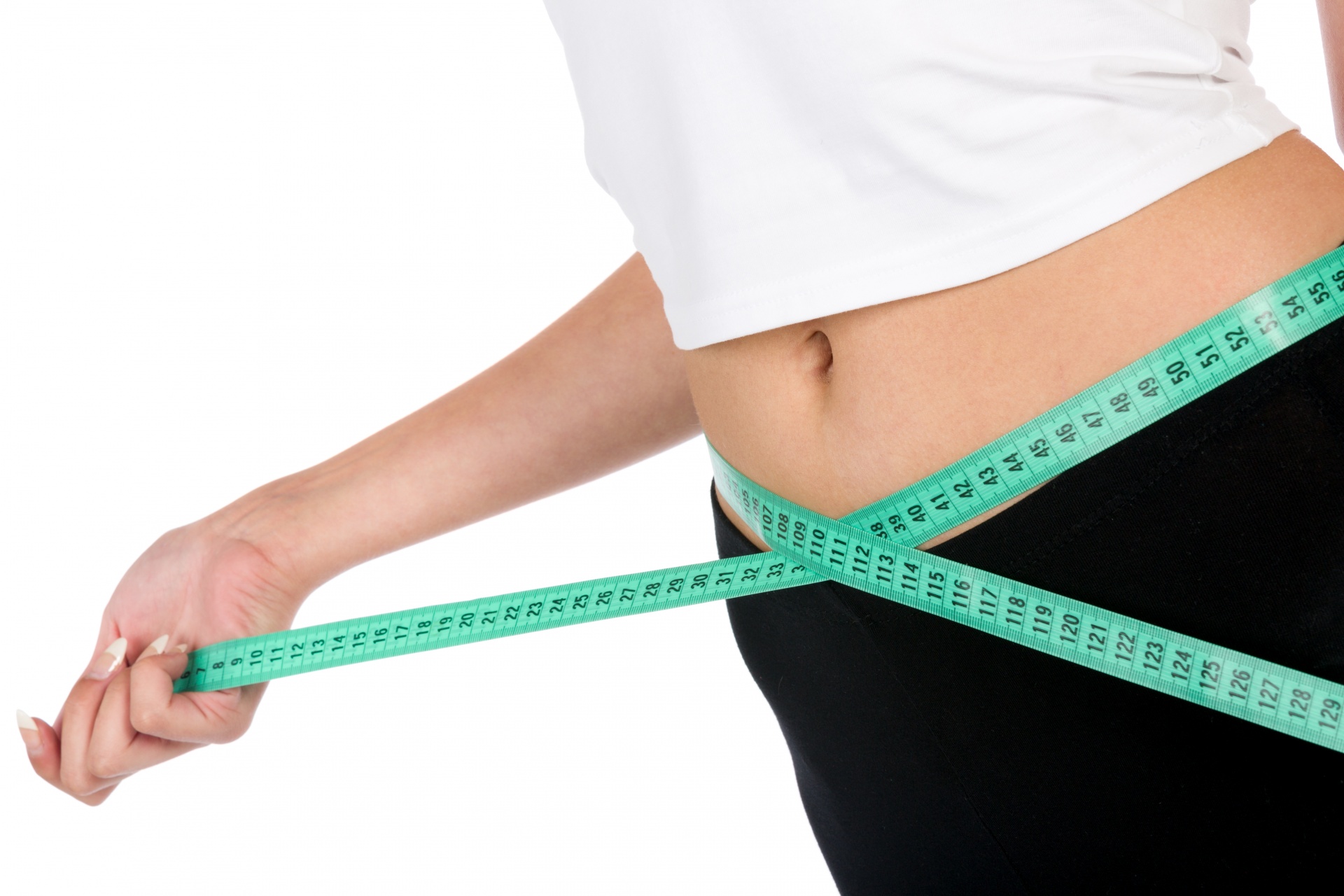 With this is mind, Dr. Michaels offers patients in Fairfax, Virginia and Rockville, Maryland liposuction surgery. With liposuction surgery, Dr. Michaels targets the removal of stubborn fat deposits to contour almost any area of the body. For suitable candidates, liposuction is an effective way to eliminate stubborn fat from the abdominal area, flanks ("love handles"), knees, thighs, hips, buttocks, upper and lower back, chest, upper arms, neck and chin.
Lipo surgery is a safe and effective procedure that gives you great results after a single treatment.
Tummy fat is often stubborn and hard to be rid of. Abdominal liposuction is one of the most sought after liposuction procedures to remove difficult fat. If you lead a healthy lifestyle, but are nonetheless struggling with one or more "problem areas," liposuction may be right for you.
Liposuction is a popular form of fat reduction and can be performed all over the body. This advanced form of body contouring can help you achieve the body you have always desired. This treatment will help you look and feel your best.
Non-invasive treatments that promise fat removal take weeks, if not months, for you to see your results. Instead of methods such as freezing fat cells that won't let you immediately enjoy your results, opt for liposuction.
Quick Facts
Length
1-4 hours (depending on the extent of the procedure)
Anesthesia
General, or intravenous (IV) or oral (PO) sedation for small-volume procedures
In/outpatient
Usually outpatient; those treating a large volume require an overnight stay
Side effects
Temporary swelling, bruising, and some pain
Risks
Pain, bleeding, infection, asymmetry, damage to nerves (in rare cases), incomplete improvement, contour irregularity
Recovery
1 week: back at work. 3 weeks: more strenuous activity allowed. 8-12 weeks: swelling resolves and patient can resume normal activity.
Duration of results
Proper diet and exercise can prolong results
What are the types of Liposuction?
The classic liposuction technique of removing fat with a suction device has greatly evolved over the past few decades.
Tumescent liposuction
Tumescent liposuction is a popular liposuction technique known for its safety.
Tumescent liposuction is a form of fat removal surgery that implements a unique formula. Prior to the surgery, a tumescent fluid will be administered into the treatment area. This fluid will contain an anesthetic (commonly lidocaine), epinephrine (a form of adrenaline), and saline solution to dilute the previous components. The fluid will swell and firm the treatment area. This will help the blood vessels constrict, helping there be less blood loss. Less bleeding during surgery will help reduce the healing period and let you enjoy your results even faster.
The firming of the treatment area by the tumescent fluid also helps minimize the impact of fat removal on the body. The fat cells are easier to remove and less harm will be done to surrounding tissues. This also benefits the recovery period and helps minimize swelling and bruising.
Tumescent liposuction can be combined with many liposuction techniques to improve the procedure and recovery period.
Vaser Lipo
Vaser is an ultrasound-assisted technique that uses sound waves to break fat cells away from tissues. A probe will be inserted into a small incision. The probe will emit ultrasound waves onto the targeted fat deposits. The waves will gently dislodge fat cells which will then be removed with a suction device.
SmartLipo
Laser-assisted liposuction, or SmartLipo, is another frequently implemented technique. This method helps to reduce fat and has the added benefit of skin tightening. SmartLipo is performed with a small laser fiber. The fiber will be inserted through an incision into the predetermined area. The laser fiber will allow Dr. Michaels to target excess fat and help strategically reduce it. The fat will emulsify due to the heat and be suctioned from the area. The heat from the laser will also work to strengthen the skin. Localized skin tightening will help improve your results and slim your treatment area.
These forms of liposuction are offered at our offices to help address your concerns and help you look and feel great in no time!
What are the Benefits of Lipo Surgery?
There are many advantages to liposuction. This fat removal technique helps to quickly slim down your body in one procedure. Liposuction improves your body's proportions while improving your confidence. If you have stubborn fat that is resistant to exercise and dieting, don't wait any longer to obtain the appearance you desire. Liposuction only requires a short downtime and then you can be showing off your impressive results!
Am I a Candidate for Liposuction?
Liposuction is a great option for healthy people with an active lifestyle. It is important to note that lipo surgery is not a weight loss procedure. This treatment is to help reduce that last bit of fat that stands in the way of you achieving your body goals.
If you are interested in liposuction and how this treatment will be customized to you and your needs, schedule a consultation with Dr. Michaels today!
Consult with a Top-ranked Body Contouring Specialist
In your private meeting with Dr. Michaels, you will be able to discuss your concerns and share your ideal aesthetic. He will listen attentively and ask about your past treatments, current medication routine, allergies, and general health. He will also examine your treatment area to ensure it can be successfully treated.
Dr. Michaels will go over your options and together, you will create a tailored treatment plan that helps you achieve your best outcome.
If you would like to learn more about Liposuction, click here or call (301) 468-5991 in Rockville, Maryland or (703) 957-8610 in Fairfax, Virginia to schedule a consultation.
Preparation
Before your surgery, you will need to pick up any prescribed medications. Arrange for rides to and from the appointment as you may not be able to drive after surgery. Take a few days off from work to make sure you have time to rest and recover. Dr. Michaels and you will determine an appropriate recovery period. The amount of time you take off from work will depend on the area(s) treated and the nature of your job.
For your best results, follow the instructions provided by Dr. Michaels.
Procedure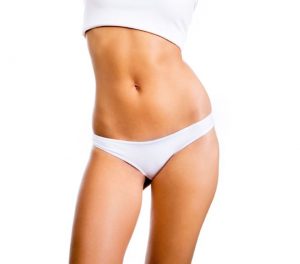 Dr. Michaels offers several types of liposuction, including SmartLipo (laser liposuction), ultrasound-assisted VASER liposuction, power-assisted liposuction (PAL) and traditional liposuction. During your consultation, Dr. Michaels will review your medical and surgical history and discuss your aesthetic concerns. Based on your unique anatomical requirements and surgical goals, including how many areas you desire contoured and how much fat removal will be required, Dr. Michaels will recommend the technique that he feels will best achieve your objectives.
Liposuction can be performed as an isolated procedure or in conjunction with many other plastic surgery procedures, including abdominoplasty ("tummy tuck"). It is usually performed on an outpatient basis if it is a standalone procedure.
Liposuction is a fat reduction procedure that permanently removes exercise-resistant fat pockets.
When liposuction is performed on multiple high-volume areas of the body and / or in conjunction with another procedure, Dr. Michaels may recommend an overnight stay. The procedure is usually performed under general anesthesia, but you can opt for intravenous (IV) sedation or a mild oral sedative if you are only addressing a small-volume area.
For all his liposuction procedures, Dr. Michaels will make multiple minuscule incisions to allow access to the areas that require treatment. He positions these incisions in areas of the body that can be concealed by either clothes or by the natural shape of the body. He then inserts a thin, hollow tube called a cannula through the incision and directly suctions out the fat.
Once the fat is removed, it cannot come back.
For patients that are candidates for Smartlipo (laser liposuction) or ultrasound-assisted VASER liposuction, the fat is first treated with a probe that delivers laser or ultrasound energy, respectively, prior to fat removal.
Recovery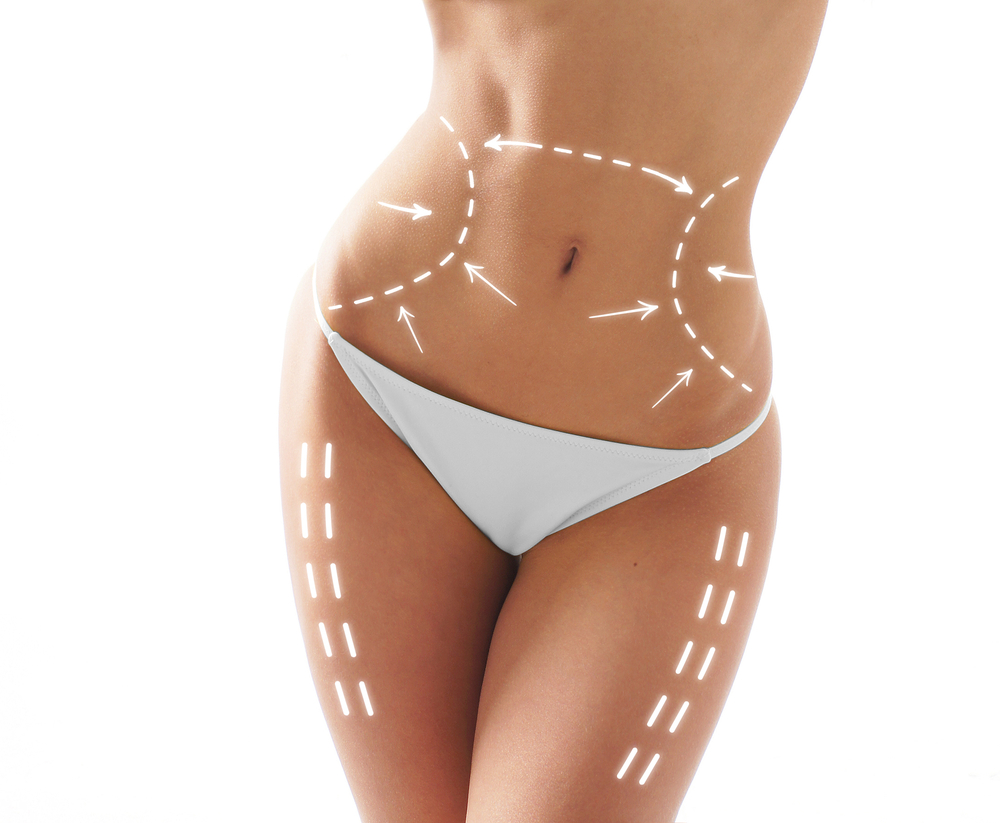 After undergoing liposuction in Rockville, Maryland or Fairfax, Virginia with Dr. Michaels, you will need to take about one week off from work or your normal routine (less, if you require only small-volume liposuction), during which you should get plenty of rest and avoid strenuous activity. The treated area may be bruised, swollen and sore, but these are common symptoms that subside over time. For optimal results, you should wear a compression garment for several weeks after surgery, as directed by Dr. Michaels. The final aesthetic results take about six months to be fully realized. Dr. Michaels provides comprehensive care instructions before the day of surgery.
What Liposuction Doesn't Accomplish
One caveat is that liposuction is only suitable for those with good skin elasticity. A more extensive body contouring procedure such as abdominoplasty ("tummy tuck") may be a more appropriate option for individuals with insufficient skin elasticity. During your consultation, Dr. Michaels will determine whether liposuction is an appropriate procedure to help you achieve the body contour you desire.
Also, liposuction is not a tool for major weight loss. Again, appropriate liposuction candidates are at or slightly above their ideal body weight. They also feel that they can maintain this weight over the long- term. Though the removed fat cells will not grow back, the fat cells remaining in the area (and in other parts of the body) can grow larger with substantial weight gain (i.e., about 10 percent or more of your total body weight).
Results
You will immediately notice your results. As swelling and bruising decreases, your results will improve. The final aesthetic results take about six months to be fully realized, but you will be able to show off your slimmer, smoother body contours within four to eight weeks of your procedure.
Your liposuction results will be significant and, with a healthy lifestyle, will last you for years!
What is the Cost of Liposuction?
The cost of each liposuction procedure will vary based on the area of treatment. If you would like to learn more about Liposuction, click here or call (301) 468-5991 in Rockville, Maryland or (703) 957-8610 in Fairfax, Virginia to schedule a consultation.
FAQs
Does liposuction make you lose weight?
Liposuction will reduce fat stores which will help you lose weight. However, this treatment is not meant to help you lose weight but rather to sculpt your body and enhance your natural contours.
How dangerous is liposuction?
Liposuction is not dangerous when performed by a board-certified plastic surgeon. Prior to the surgery, you will have a consultation that will help determine if you are healthy to undergo the procedure.
How much does liposuction cost for your stomach?
Abdomen liposuction costs vary based on the extent of treatment needed. If you are interested in the estimate of your procedure, give our office a call today. If you want to know the details of your personalized surgery and the cost breakdown of your treatment, schedule a consultation with Dr. Michaels today.
Can you get fat after liposuction?
Yes. The fat removed in the procedure can not come back. However, if you do not maintain a healthy lifestyle, fat stores can still grow.
What is SmartLipo?
SmartLipo is a laser-assisted form of liposuction that implements a laser fiber to remove fat stores and help tighten the treated skin. This treatment is not meant to be a method to reduce cellulite but may help improve the appearance of the skin.