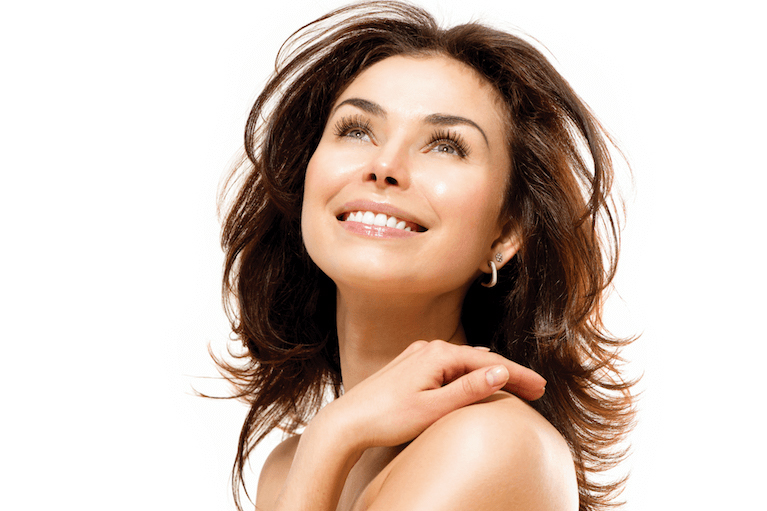 A PRP facial is a microneedling facial that uses platelet-rich plasma extracted from a sample of your own blood.
If you stay up to date on the latest beauty trends and cosmetic procedures, you may have heard about the famous "PRP facial." The PRP facial combines the stimulating effects of a microneedling facial with the regenerative properties of platelet-rich plasma, or PRP. Each of these treatments is used separately to achieve rejuvenated, healthy looking skin. However, when they are used in combination, clinical studies have shown results that far exceed those achieved from either individual procedure. Microneedling treats the surface of the skin, and allows the PRP to penetrate below the surface, where the platelets can nourish and repair the underlying tissue. (1)
About PRP Facials
A PRP facial is a great way to reap the benefits of two beauty treatments at once. Because it's minimally invasive, it's a great alternative to surgical procedures. There's little discomfort and no downtime. Unlike fillers or Botox, PRP comes from your own body, so nothing artificial comes into contact with your skin, and there's no chance of an allergic reaction.
Dr. Joseph Michaels invites you to schedule a personal consultation to discuss how he can help you improve your skin and get the dewy, glowing complexion that you deserve. To make an appointment, please contact us here or call (301) 468-5991 in Rockville, or (703) 957-8610 in Fairfax. We look forward to seeing you.
Benefits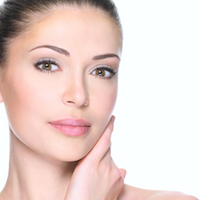 The PRP facial delivers its transformative benefits to the skin through the combination of two treatments that stimulate the body's own production of "growth factors." These growth factors kick-start rejuvenation below the skin, making this beauty treatment more than skin deep!
Microneedling
Microneedling is also known as microchanneling, or collagen induction therapy. Microneedling has been proven to improve the appearance of lines, wrinkles, discoloration, acne scars, and other skin conditions. This treatment uses a specialized tool with tiny needles to make an even pattern of small punctures, or microchannels, in the outer layer of the skin. These punctures are small and superficial, and do not damage the epidermis. However, the body registers these punctures as an injury, and initiates its natural healing process by releasing growth factors to stimulate the production of collagen and elastin. As the tiny injuries heal, the skin will rebuild stronger than before, leaving a firmer, smoother, more youthful appearance. This procedure can be performed on its own; however, combining microneedling with PRP treatments provides even better results.
Microneedling penetrates the skin barrier. This gives serums, medication, or in this case, PRP a direct path to the vascularized dermis, or the layer of skin containing blood vessels. It has also been shown to widen the follicles by 47%, which allows for increased penetration of the skin barrier. Microneedling also purifies the skin by removing scaly, dead skin cells and sebum residues.(2)
PRP
PRP facials may be having their moment, but the benefits of PRP have been used for healing for many years. In fact, scientists Stanley Cohen and Rita Levi-Montalcini discovered the growth factors that opened the door for platelet rich plasma in the 1950s, and it eventually won them a Nobel Prize in 1986.
Just as the microneedling process "tricks" the body into regenerating supportive tissue that improves texture and volume, plasma also initiates important rejuvenation processes.
Platelets are the first responder to trauma in the body. By injecting these directly back into the site requiring treatment, the body responds as if a trauma has occurred, and growth factors start to work immediately to stimulate the body's healing and repair process.(1)
Candidates
If you're interested in rejuvenated skin and using proven scientific advances to help you look your best, a PRP facial may turn out to be your new favorite beauty treatment.
This facial can improve the appearance of skin in a number of ways including:
Fine lines and wrinkles
Tightens and firms skin
Evens skin tone
Hydrates dry skin
Brightens dull, aging skin
A Solution for Acne Scars
A PRP facial can't be administered while you have an active acne outbreak, but studies have proven that it can greatly improve the appearance of older acne scars. This facial also has an advantage over traditional laser resurfacing as it is safe for darker skin tones. Besides breaking down scar tissue, it also works to help the skin fill in the "pitting" that is so common after suffering with acne.
In a clinical study, analysis showed that acne scars treated with skin needling in combination with PRP application had statistically higher improvement than the ones treated with skin needling alone.(3) Contact Dr. Michaels today to start seeing these improvements for yourself.
Personal Consultation
Whether you visit our offices in Rockland, Maryland or Fairfax, Virginia, Dr. Michaels is here to carefully listen to your goals. During your personal consultation, he'll discuss the benefits of different treatment options that meet your needs. He'll review your medical history and examine the areas that you'd like to improve. You can expect a customized treatment plan that will get you the results you desire, and honest and attentive support. Following your consultation, you will have all the information necessary to make an informed and appropriate decision about your procedure.
Preparation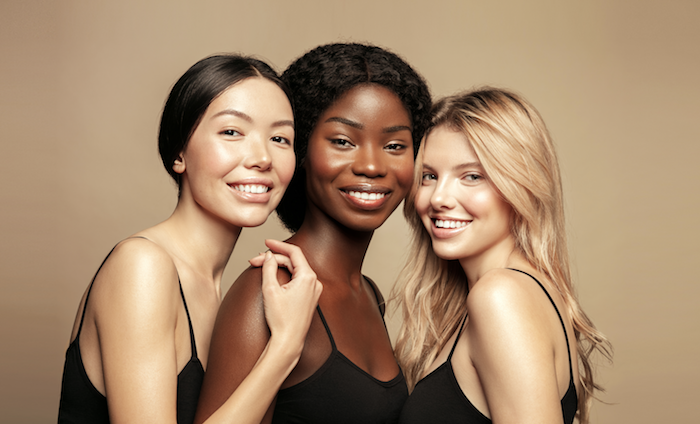 There's little preparation necessary before your PRP facial. However, avoid unprotected and excessive sun exposure or tanning in the weeks before your appointment. Drink plenty of water in the days before your facial to make sure that your skin is in good condition. Avoid wearing makeup or moisturizer the day of your appointment.
Procedure
After cleansing your skin, Dr. Michaels will apply a topical anesthetic to numb your face for the microneedling. This will need to set for at least 30 minutes before microneedling begins. In the meantime, we'll draw an allotted amount of blood from your arm to obtain the platelet-rich plasma. The blood will then be placed into a centrifugation device that isolates the platelets. These precious platelets will be used once the microneedling step has been completed. The microneedling device is then applied to the face to create a series of tiny puncture wounds within the epidermis to stimulate the body's healing capabilities, including the production of collagen and elastin. The entire area is then treated with the platelet-rich plasma, allowing it to seep into the skin to help further rejuvenate the skin. Once this is complete, you'll be ready to leave the office and continue your day!
Recovery
Patients love PRP facials because there's no downtime after the procedure. Dr. Michaels will provide patients with specific skincare instructions to ensure optimal recovery and results.
Results
You'll notice immediate improvements in the appearance of your skin, and these improvements will only continue! The PRP facial stimulates growth factors, and as they get to work, your skin will become firmer and smoother. After four to six weeks you will begin to see skin with a more even tone and texture, diminished fine lines and wrinkles, and a luminous glow. You may need multiple treatments to obtain more dramatic results, but with a proper regimen, you'll be able to enjoy long-lasting and significant skin improvement. Make sure that you maintain your rejuvenated skin with a healthy lifestyle and skin-care practices, such as regular exfoliating, moisturizing and using sunscreen.
To learn more about the real results Dr. Michaels has helped other patients achieve, check out the glowing reviews here.
Complementary Procedures
The PRP facial is a great way to improve the surface of your skin. But, if you're troubled by severe lines and wrinkles, you may opt for injections of dermal fillers or Botox. These are immensely popular ways to get immediate results. Fillers help to restore volume that the face loses naturally with age, and allow you to sculpt plumper, lifted facial features and fill in deep wrinkles. Botox can help reduce dynamic lines that form from muscle overuse, such as the "crow's feet" around the eyes, or the "11's" between the eyebrows. Keep up to date with Dr. Michaels' blog to learn more about the latest and greatest cosmetic procedures today.
How Much Does a PRP Facial Cost in the D.C. Area?
During your personal consultation, Dr. Michaels will be able to examine your skin and determine the best course of treatment for you. Based on the condition of your skin and your aesthetic goals, he'll be able to outline the ideal extent and frequency of any procedures, and give you an estimate of the cost. Dr. Michaels wants to help you look and feel your best, and offers several financing options to make the new you a reality.
FAQ
Does a PRP facial hurt?
A PRP facial is non-surgical, and minimally invasive, but there are needles involved. Blood is drawn from your arm to obtain the PRP, which feels like any other blood draw. A thick layer of topical anesthetic is applied to your face so that you won't feel the microneedling process. 
References
McGloin C. Platelet Rich Plasma. Baker A, ed. The PMFA Journal. 2019;7(1). Accessed February 2, 2021. https://www.thepmfajournal.com/media/17541/pmfaon19-nursing.pdf
Singh A, Yadav S. Microneedling: Advances and widening horizons. Indian Dermatol Online J. 2016;7(4):244-254. doi:10.4103/2229-5178.185468
Porwal S, Chahar YS, Singh PK. A Comparative Study of Combined Dermaroller and Platelet-Rich Plasma Versus Dermaroller Alone in Acne Scars and Assessment of Quality of Life Before and After Treatment. Indian J Dermatol. 2018;63(5):403-408. doi:10.4103/ijd.IJD_118_17