Slim, sculpt, and resurface your skin with Morpheus8.
Morpheus8 combines gentle, controlled radiofrequency energy with
microneedling to remodel both the skin's shape and surface.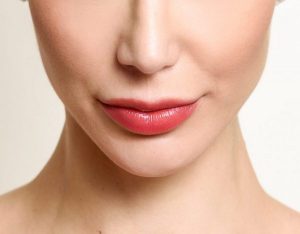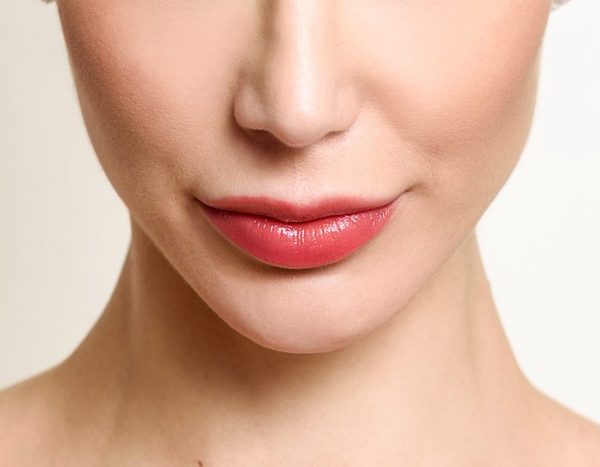 Morpheus8 will remodel the surface of the skin to reduce scarring, wrinkles, and stretch marks. By remodeling the adipose fat and tissue under the skin, Dr. Michaels creates a tight, youthful contour for his patients.
If you are ready to tighten, shape, and rejuvenate your skin's appearance, schedule a private consultation for Morpheus8 today.
What is Morpheus8 by InMode?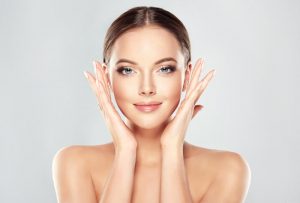 Morpheus8 by InMode is a subdermal adipose remodeling device (SARD) that achieves smoother, sleeker skin. The system combines microneedling and radiofrequency applications to tighten, volumize, and resurface the skin, as well as contour patient's features. The treatment slims and sculpts both the topical skin and subdermal adipose fat and tissue. The heat is controlled and gentle enough to guarantee uniform effectiveness while avoiding damage to the surrounding tissues. The microneedling application will also promote skin renewal and resurfacing to significantly reduce the appearance of scars, stretch marks, fine lines, and wrinkles.
Morpheus8 is safe for all skin types, including patients with skin type VI on the Fitzpatrick scale. Morpheus8 can sculpt, tighten, and resurface skin on both the face and body.
Dr. Joseph Michaels combines Morpheus8 with Forma by InMode. Forma is a non-invasive radiofrequency treatment that stimulates collagen production in the deep layers of the skin. Forma tightens skin to reduce fine lines and wrinkles. The added volume from the collagen, combined with the sculpting and resurfacing of the Morpheus8 treatment will give your skin a full, beautiful glow and tight, rejuvenated appearance.
What are the Benefits of Morpheus8?
Why should you receive Morpheus8?
Morpheus8 by InMode:
Tightens the skin
Sculpts subdermal fat and tissue to achieve more attractive contour of face and body
Reduces appearance of fine lines, wrinkles, scars, and stretch marks
Shrinks pores
Is a safe, FDA-approved treatment
Is a minimally invasive procedure
Applies micropins at a 90 degree angle to reduce discomfort and trauma to skin. Unlike dermal rollers, the Morpheus8 applicator administers microneedles cleanly and deeply without pulling or straining the skin.
Achieves a controlled, even effect
Applies gentle temperatures that won't harm surrounding tissues
Reduces post-procedure redness
Requires no downtime
Can be combined with Forma by InMode to achieve full, healthy-looking skin
Morpheus8 & Forma Complete Skin Rejuvenation Treatment
By combining Morpheus8 & Forma, patients address both their visible and deep skin concerns.
Dr. Joseph Michaels combines Morpheus8 with Forma to achieve ideal skin restoration outcomes. Forma by InMode is a non-invasive skin tightening treatment. Forma uses radiofrequency energy to tighten the skin and stimulate the body's natural collagen production. The combined procedures will majorly reduce signs of facial aging, such as skin laxity, fine lines, and wrinkles. Morpheus8 will also address stretch marks, acne, scarring, and oversized pores.
Dr. Michaels applies Morpheus8 to achieve the desired facial and body contours, in addition to improving the appearance of the skin itself. Thanks to the subdermal modeling, the skin will be tighter and sit in a more flattering contour. The added volume from the Forma will leave patient's skin with a youthful, vibrant glow!
Candidates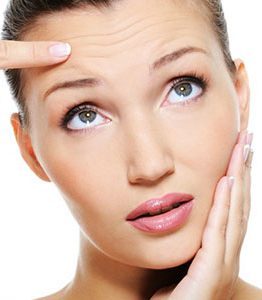 Candidates for Morpheus8 have presenting skin issues that they would like to address, including scars, stretch marks, discolorations, sun damage, and lines and wrinkles. Morpheus8 is an excellent option for patients who are looking to return their youthful qualities to their skin without surgery or an extended recovery. Morpheus8 can be customized to treat the full face, perform a mini facial, or target presenting skin issues on the body.
Ideal candidates will have loose skin on their face, neck, or body, but still have a mild to moderate degree of skin laxity. Morpheus8 can address jowls and wrinkles, as well as remodel the tissue beneath the skin to modify the contours of the treated area.
Morpheus8 is safe enough to use on all skin types!
Patients who receive 2-3 sessions of Morpheus8 will enjoy the most long-lasting and comprehensive results.
If you would like to remove blemishes from your skin, smooth away your wrinkles, tighten your skin, sculpt your appearance, and add youthful volume, consider receiving the rejuvenating benefits of Morpheus8 combined with Forma today!
Consultation with Dr. Michaels, Top Skin Care Expert
If you are ready for firm, clear, healthier skin, call to schedule your private consultation for Morpheus8 today!
When Dr. Michaels meets with you for your private consultation, he will assess your skin and answer any questions that you may have about Morpheus8. He will go over how Morpheus8 will slim and sculpt your subdermal tissue as well as tighten your skin to restore youthful contour to your appearance. Dr. Michaels will also discuss opportunities for Morpheus8 to improve your fine lines, wrinkles, acne, stretch marks, scars, and other skin damage in a safe, comfortable treatment.
After he has a clear sense of the needs of your skin and your goals for your appearance, Dr. Michaels will work with you to create a treatment plan that will accomplish your unique goals.
Patients will see their ideal results after combining Morpheus8 with Forma by InMode. Forma is a non-invasive way to add attractive volume to the skin for youthful glow and contour.
If Dr. Michaels believes you will see your best results from an additional or alternative rejuvenating treatment, he will share his professional opinion with you during your private consultation.
Your Morpheus8 Treatment
Patients will receive a topical anesthetic to keep them comfortable during their resurfacing and remodeling treatment with Morpheus8. A Morpheus8 session may last thirty to sixty minutes, depending on the details of your procedure.
During a treatment with Morpheus8, very fine microneedles will target the patient's presenting skin issues. Radiofrequency energy, administered through the microneedles, will reach depths guaranteed to achieve optimum sculpting of the fat and skin. The Morpheus8 treatment will apply controlled temperatures, guaranteeing uniform effect. The heating from the procedure is effective but gentle enough to avoid harm to surrounding tissues. Dr. Michaels will take your unique features into account as he models your skin and subdermal fat into a more tight, youthful appearance.
The best, most profound results can be achieved with a combination of Morpheus8 and Forma. Forma is a non-invasive radiofrequency wave treatment that delivers impressive additional skin tightening benefits. Forma is comfortable to receive and promotes collagen production. Skin healing profiles improve. The skin takes on more volume for a radiant, healthy look.
You will be free to return to your daily schedule as soon as you complete your treatment with Morpheus8.
Recovery
You will not need to take any time off after receiving Morpheus8. Some redness and swelling may occur after treatment, but these will be resolved within a few days of your session. Some patients decide that they prefer to take time off from work for a day or two to allow their redness to subside.
Results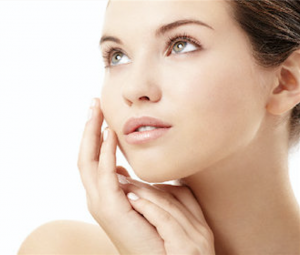 Results from a Morpheus8 treatment will improve over the weeks following your session. Within a few days of receiving Morpheus8, your skin and features will sit in a tighter, more youthful position. You will look healthier and more well-rested! Your scars and skin discolorations will be no more. You will see more volume and elasticity in your skin, thanks to the new, fresh collagen in your skin.
Best results will be seen after two to three treatments with Morpheus8.
Look as young as you feel with Morpheus8!
Patients who receive Forma in conjunction with Morpheus8 by InMode will see their ideal, most pronounced improvement in their skin tone and clarity. Outcomes will last for years!
FAQS
How often should you get Morpheus8 microneedling?
Two to three sessions of Morpheus8 are recommended to achieve best results. Morpheus8 treatments should be administered four to six weeks apart. Patients who lead a healthy lifestyle and practice safe sun will enjoy their tighter, healthier appearance for the long-term. After your Morpheus8 sessions, it will be years before your beautiful, more youthful skin will need another rejuvenation with Morpheus8.
How long does it take to see results?
You will see improvements within a few days of your treatment with Morpheus8. Major improvements will be visible within three weeks. The final outcomes of your Morpheus8 will be visible within three months.
How much does it cost for Morpheus8?
The price of your Morpheus8 treatment will depend on the details of your treatment, such as the size of the area you would like treated and the inclusion of other rejuvenating procedures in your treatment plan. Once you have completed your private consultation with Dr. Michaels, you will receive a cost breakdown that reflects the details of your individualized treatment plan.
How do you take care of your skin after a Morpheus8 treatment?
Patients will receive personalized recovery instructions to help them care for their skin after their Morpheus 8 rejuvenation. The skin may be slightly flushed for a day or two after your Morpheus8 treatment. Light makeup can be worn to cover any redness. It is very important to practice safe sun exposure over the weeks following Morpheus8.