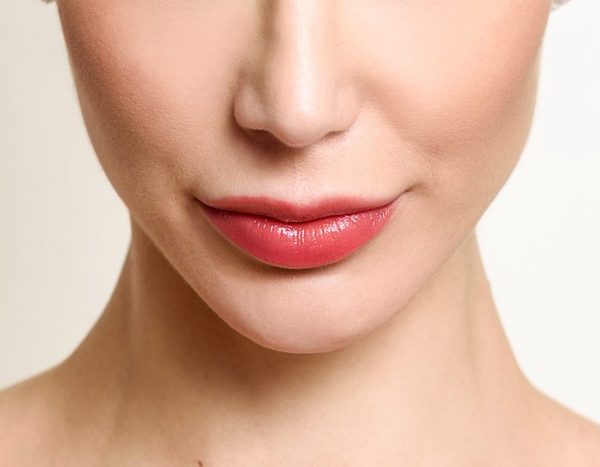 Do you cake on makeup to hide those deepening wrinkles?
Do plans of poolside cocktails invite a rush of anxiety when you remember the stretch marks on your butt and belly? You work so hard to hide it. Why not do something about it? The skin of your dreams is within your reach today. Morpheus8 is a remarkable device that combines the skin-tightening, collagen-producing effects of microneedling with radiofrequency (RF) energy. The procedure is non-surgical but the results are fantastic! Morpheus8 reduces wrinkles, restores elasticity, smooths scars and erases imperfections on the skin's surface. It's true. Face and body contouring without the commitment of surgery has become a reality.
Dr. Joseph Michaels serves the Washington DC area with superior plastic surgery and medspa services. His practice, in Rockville, MD, is driven by compassion, curiosity and a quest for excellence. Dr. Michael's esteem echoes as far south as Virginia because his impressive credentials are rivaled only by his commitment to care. Generous with his knowledge and eager to share, he is an Assistant Professor in the Department of Plastic Surgery at Johns Hopkins Medicine and a teacher for the Georgetown University Plastic Surgery Integrated Residency Program. Dr. Michaels currently serves as the Vice-Chair of the Division of Plastic Surgery at Sibley Memorial Hospital.
If you seek surgical or non-surgical cosmetic enhancement, make sure you're fully informed. Contact Michaels Aesthetic & Reconstructive Surgery to learn more.
How Does Morpheus8 Work?
Microneedling's simple, but effective, wrinkle-reducing properties are enhanced by electromagnetic waves radiating deep beneath your skin. It is a marriage of two technologies, but Morpheus8 is greater than the sum of its parts. It is the only full-body fractional aesthetic device for subdermal adipose remodeling.
Morpheus8 revitalizes your face and neck by promoting collagen growth. The array of silicone-coated adjustable needles, extending up to 4mm, are empowered by RF energy. So it is an effective micro-contouring tool for the body, as well. The belly, buttocks and underarms are frequent targets for skin-tightening and stretch mark reduction. You just can't get results like this without surgery!
Morpheus8's Advanced Engineering
An array of silicone-coated microneedles
Adjustable needles extend up to 4mm for full-body application
Microneedles are enhanced by sublime RF energy
Traditional microneedling pierces the epidermis and dermis with hairline pins. This activates your body's natural healing processes and stimulates collagen growth. It is an effective mechanism for rejuvenation that produces reliable results. But, like Ben Franklin's brass key, it is only the first step in a truly remarkable process. RF's ethereal energy has been harnessed for its revivifying effects. The low-frequency radiation penetrates the skin, regardless of its pigment. The electromagnetism generates heat beneath the dermal surface. Your skin responds by amping up collagen production.
Morpheus8 arises from two of aesthetic techniques, surpassing them both. Its microneedles penetrate deeply, to the subdermal fat under the superficial skin layers. It directs electromagnetic energy to these regions, causing fat coagulation. Morpheus8 produces a "shrink wrap" effect on the skin. More than just tightening, the treatments produce mild fat-reduction that can be observed around the face and neck. Morpheus8's penetrating power increases its cosmetic range of effectiveness. The device can also be used in body contouring.
Postpone your facelift and tummy tuck plans for now, because Morpheus8 expands your aesthetic options. Everybody loves options! Check out our blog to explore all of them at Michaels Aesthetic & Reconstructive Surgery.[1]
What are the Benefits of Morpheus8?
Michaels Aesthetic & Reconstructive Surgery presents Morpheus8, a safe, FDA-approved technology that offers a comprehensive range of benefits to the skin. It tightens skin at the surface level while contouring the subdermal fat tissue. The results are observable in both the face and body. Fine lines, wrinkles, scars and stretch marks fade away beneath Morpheus8's penetrating microneedles and sublime radiofrequency treatments. It shrinks pores, too.
All of these gains are achieved with minimal discomfort and trauma to the skin. Unlike dermal rollers, the Morpheus8 applicator administers microneedles cleanly and deeply without pulling or straining the skin. The device applies gentle temperatures that won't harm surrounding tissues. And, unlike similar devices—even those that employ similar technology—Morpheus8 minimizes post-procedure redness.
It really is amazing to consider all this benefit from a minimally-invasive procedure. Morpheus8 requires no downtime.
Morpheus8 Safety Features At-A-Glance
FDA-approved treatment
Minimally invasive procedure
Silicone-coated microneedles protect the surrounding skin
Applies microneedles at a 90-degree angle to reduce discomfort
Applies gentle temperatures that won't harm surrounding tissues
Reduces post-procedure redness
Requires no downtime
Ideal Candidates for the Morpheus8 Procedure
Candidates for Morpheus8 have skin issues that they would like to address, including scars, stretch marks, discolorations, sun damage, lines and wrinkles. Morpheus8 is an excellent option for patients who are looking to return youthful qualities to their skin without surgery or extended recovery. Morpheus8 can be customized to treat the face or target skin issues on the body.
Ideal candidates will have loose skin on their face, neck or body. These candidates have a mild to moderate degree of skin laxity. Morpheus8 can address jowls and wrinkles. The device can remodel the tissue beneath the skin to modify the contours, as well.
Morpheus8 is safe enough to use on all skin types!
Patients who receive 2-3 sessions of Morpheus8 will enjoy the most long-lasting and comprehensive results.
If you would like to remove blemishes from your skin, smooth away your wrinkles, tighten your skin, sculpt your appearance and add youthful volume, consider the rejuvenating benefits of Morpheus8.[2]
Morpheus8 is "Colorblind" Technology
Laser devices have become a staple of medspas offering skin resurfacing services. These devices are especially effective on lighter shades of skin. This is because fair skin is easily penetrated by high-frequency laser light.
Diversity is beautiful! With Morpheus8, Michaels Aesthetic & Reconstructive Surgery continues its mission of inclusive aesthetic enhancement.
For darker skin, however, the deep, rich melanin tone guards against laser intrusion. Previous attempts to compensate for this resistance were brutish, at best, and counterproductive, at worst—just turn the laser up! But more powerful laser bombardment also elevates the risk of damaging the skin. The skin responds to powerful light frequencies by upping its melanin production. So, a trip to the medspa for women and men of color may have resulted in spotty, uneven, hyperpigmentation. Though, recent advancements in technology have curbed this risk, somewhat.
Morpheus8's 4mm microneedles permeate these superficial differences of skin tone. RF energy works on the subdermal adipose tissue to reverse the signs of aging. The effects of time are a universal human experience that we all must endure. With Morpheus8 you can exercise your right to right to endure gracefully.
The Fitzpatrick Scale of Skin Tones
For medical professionals who often treat the skin, there is a helpful system to rate its degree of darkness called the Fitzpatrick Scale. The system is numerical, producing ratings from 1 through 6. These numbers are meant to estimate the response of different skin tones to UV light. The fairest skin types are ranked "I" and skin types with the deepest pigmentation are given a "VI."
Morpheus8 is Effective on All Skin Types
Type I – the fairest skin, always burns under sunlight
Type II – high risk of sunburn but may tan minimally
Type III – lower risk of sunburn and tans well with moderate exposure
Type IV – low risk of sunburn, tans well in most circumstances
Type V – very low risk of sunburn, tans very easily
Type VI – never burns
Consultation with Dr. Michaels, Top Skin Care Expert
When Dr. Michaels meets with you for your private consultation, he will assess your skin and answer any questions that you may have about Morpheus8. He will go over how Morpheus8 will slim and sculpt your subdermal tissue as well as tighten your skin to restore a youthful contour to your appearance. Dr. Michaels will also discuss opportunities for Morpheus8 to improve your fine lines, wrinkles, acne, stretch marks, scars and other skin damage, all in a safe, comfortable environment.
After he has a clear sense of your skin's needs, Dr. Michaels will work with you to create a treatment plan that will accomplish your unique goals.
If Dr. Michaels believes you will see your best results from an additional or alternative rejuvenating treatment, he will share his professional opinion with you during your private consultation.
Contact Michaels Aesthetic & Reconstructive Surgery to learn more.
FAQ
How often should you get Morpheus8 microneedling?
Two or three sessions of Morpheus8 are recommended to achieve best results. Morpheus8 treatments should be administered four to six weeks apart. Patients who lead a healthy lifestyle and protect their skin from the sun will enjoy their tighter, healthier appearance for the long-term. After your Morpheus8 sessions, it will be years before your beautiful, more youthful skin will need another rejuvenation with Morpheus8.
How long does it take to see results?
You will see improvements within a few days of your first treatment with Morpheus8. Major improvements will be visible within three weeks. The final outcomes of your Morpheus8 treatments will be visible within three months.
How much does it cost for Morpheus8? 
The price of your Morpheus8 treatment will depend on the details of your treatment, such as the size of the area you would like treated and the inclusion of other rejuvenating procedures in your treatment plan. Once you have completed your private consultation with Dr. Michaels, you will receive a cost breakdown that reflects the details of your individualized treatment plan.
How do you take care of your skin after a Morpheus8 treatment?
Patients will receive personalized recovery instructions to help them care for their skin after their Morpheus 8 rejuvenation. The skin may be slightly flushed for a day or two after your Morpheus8 treatment. You can apply light makeup to cover any redness. It is very important to avoid prolonged sun exposure following treatment.
References
Dayan, E., Chia, C., Burns, A. J., & Theodorou, S. (2019). Adjustable Depth Fractional Radiofrequency Combined With Bipolar Radiofrequency: A Minimally Invasive Combination Treatment for Skin Laxity. Aesthetic Surgery Journal, 39(Supplement_3).
Iriarte, C., Awosika, O., Rengifo-Pardo, M., & Ehrlich, A. (2017). Review of applications of microneedling in dermatology. Clinical, Cosmetic and Investigational Dermatology, Volume 10, 289–298.