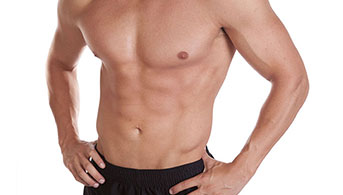 Gynecomastia is a normal condition of excess breast tissue in males. This can affect males of any age, from adolescence to middle-aged men to older gentlemen. Men who suffer from gynecomastia may feel self-conscious. This can lead to hesitation when engaging in activities that require them to remove their shirt, such as swimming or going to the beach. It can also make men feel uncomfortable during intimacy. At Michaels Aesthetic and Reconstructive Plastic Surgery, we understand that gynecomastia can negatively affect a man's emotional health.
Although gynecomastia can appear at any age, it is particularly concerning when this occurs in adolescence where boys may be teased or bullied by their peers at school. However, there is a solution: male chest reshaping surgery. With male chest reshaping, Washington D.C./ Maryland/Virginia board certified plastic surgeon Joseph Michaels, MD, FACS, will sculpt the chest area to improve the contour and appearance of the male chest. For more information regarding this transformational procedure, please contact either our Rockville, Maryland or Fairfax, Northern Virginia office to schedule a consultation today.
About Gynecomastia
The onset of gynecomastia often takes place during puberty and may resolve on its own; however, it can also persist into adulthood. Gynecomastia can also occur with advanced age, but the most common cause of gynecomastia is a change in one's hormone balance. Other factors that typically cause gynecomastia are the chronic use of certain medications, including steroids (which can stimulate hormone fluctuations), and the use of certain recreational drugs such as marijuana. In addition, enlarged male breasts can also be a result of a massive fluctuation in weight.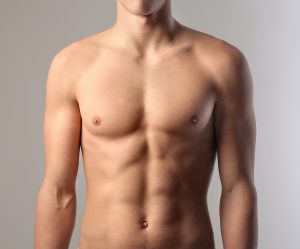 Men with clinical gynecomastia suffer from enlarged glandular breast tissue within the chest. This tissue often feels firm and is most commonly located deep to the nipple-areolar complex. This excess tissue can make the male chest protrude giving it a more feminine appearance. Some males also have significant excess fat in the chest area that makes their chests appear enlarged. When the appearance of enlarged male breasts is mainly due to the presence of excess fat, the condition is referred to as pseudo-gynecomastia.
To treat gynecomastia, Dr. Michaels will directly remove the excess breast tissue. In many cases, this can be performed using a special type of liposuction called ultrasound-assisted liposuction or VASER liposuction. If any glandular breast tissue remains, it may need to be excised through a small incision placed around the areola (the darker skin that surrounds the nipple.) He may also need to excise extra skin from the chest area. To treat pseudo-gynecomastia in patients with a good degree of skin elasticity, liposuction alone can be used to sculpt the chest. If excess skin is also present, this will need to be excised to achieve the optimal contour.
Quick Facts
Length: 1-3 hours (depending on the extent of the procedure)
Anesthesia: Local or General
In/Outpatient: Outpatient
Side Effects: Temporary swelling, bruising and some pain
Risks: Pain, bleeding, infection, asymmetry, damage to nerves affecting nipple sensation (in rare cases), incomplete improvement, contour irregularities
Recovery: 1 week: back at work. 1-2 weeks: light exercise only. 3-4 weeks: more strenuous activity allowed. 8-12 weeks: swelling resolves and patient can resume normal physical activity.
Different Types of Gynecomastia
Enlarged Glandular Tissue with No Skin Excess
If Dr. Michaels is treating an individual who has enlarged glandular breast tissue with good skin elasticity and minimal loose skin in the chest area, he will often perform ultrasound-assisted liposuction. The trade name for this technology is called VASER. This procedure involves the use of small incisions placed around the chest through which a probe that emits ultrasound frequency is inserted and used to break up the dense male breast tissue and any fat that is present. This tissue is then removed using traditional liposuction techniques through the same incisions. If any glandular breast tissue remains, a small incision placed around the areola (the darkly pigmented skin surrounding the nipple) is used to excise the residual breast tissue.
Enlarged Glandular Tissue with Mild Skin Excess
For males with enlarged glandular tissue, as well as overly enlarged areolas or a minor degree of extra skin in the area, Dr. Michaels will first remove the excess glandular tissue, in a similar manner as described above, using ultrasound-assisted liposuction. He will then create an incision that runs around the perimeter of the areola. Through this incision, Dr. Michaels will excise any excess skin to help decrease the size of the areola and to remove a mild degree of extra skin from the chest itself.
Glandular excess or Pseudogynecomastia with Moderate / Severe Skin Excess
Males who have experienced major weight loss often have a substantial amount of excess skin throughout the chest. They may also have residual excess fat (pseudo-gynecomastia) in the chest region and residual glandular tissue. To remove an extensive amount of skin from the area, Dr. Michaels performs a specialized procedure that removes an elliptical shape of skin from the lower chest and elevates the nipple-areolar complex to its optimal anatomical location along the lateral border of the chest (pectoral) muscle. The original nipple-areolar complex is frequently enlarged, so a more proportional nipple-areolar complex will be created. This is a two-incision procedure with the first being a curvilinear incision placed in the natural skin fold under the chest and the second incision placed around the nipple-areolar complex. This procedure allows for the maximal amount of skin removal while optimizing the chest's new contour.
Before and After Photos
Ideal Candidates
If you are in good health and have been experiencing symptoms of gynecomastia, you may benefit greatly from this male breast reduction surgery. Optimal candidates are at or close to their goal weight and have tried diet and exercise to correct the issue. You should also be off of any medications or recreational drugs that may have contributed to your gynecomastia. For teenage patients, the growth of your chest/breasts should be stable. This means that an adolescent patient may not be a good candidate until their chest has completed maturation. This generally happens around age 15-16.
Ideal patients are also in good health and have a positive outlook with realistic expectations. If you are interested in learning more about this procedure, we encourage you to contact either our Maryland or Northern Virginia office today to schedule a consultation with Dr. Joseph Michaels.
The Consultation
During your initial consultation with Dr. Michaels, he will be asking you about your particular concerns and what your desired outcomes are. Before conducting the physical examination, the doctor will review your medical history to ensure you have no pre-existing conditions that can negatively impact your recovery and the results of the surgery. This comprehensive history review will also help to see if there are any medical or reversible causes of your male breast enlargement. Dr. Michaels will then perform a physical exam to assess your chest anatomy, looking specifically at the amount of excess glandular breast tissue, as well as the degree of excess fat and skin in the region. He will also evaluate your skin quality to help determine which surgical approach would be best to optimize your chest contour and to help you achieve your aesthetic goals. During this time, you and the doctor will construct a treatment plan that is designed to achieve your particular goals.
Preparation
Before undergoing your male chest reduction procedure, there are preparatory instructions that you will be asked to follow. Some of these include:
Stop taking any anti-inflammatory drugs 2 weeks before surgery
Quit smoking 3 weeks prior to your procedure
Make arrangements for a ride home after surgery
Obtain medical clearance from you primary care physician or pediatrician
Male Chest Reduction Procedure
Gynecomastia surgery is performed on an outpatient basis, under local or general anesthesia depending on the procedure method. Once you are anesthetized, Dr. Michaels will make the necessary incisions on the chest. For patients with just excessive glandular tissue, two small access incisions are made on each side of the chest. These are usually smaller than 1 cm. Through these ports, Dr. Michaels will perform VASER ultrasound-assisted liposuction to remove excess fat and glandular tissue. If excess male breast tissue remains, a small incision around the areola is made so this excess tissue can be directly removed. If a small amount of excess tissue is present, this can be removed by excising a donut-shaped area of skin around the nipple-areolar complex. This will allow the areola to be made smaller as well. This will leave an incision that is hidden in the border of the areola.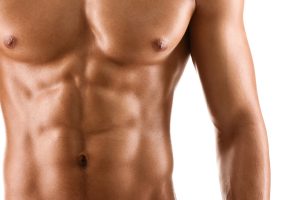 For patients with significant skin excess or who have lost significant weight, the loose skin must be excised in addition to the remaining fat and male breast tissue. This procedure requires two incisions. The first is to allow removal of all the excess skin. This incision is placed in the natural fold under the male chest. The second is a small, circular incision placed where the new nipple position has been determined. This is at a lifted position along the lateral border of the pectoralis (chest) muscle. The areola will also be made proportional to the new chest contour. All incisions will be closed with dissolvable sutures.
Depending on your individual case, the doctor may place drains into the chest before closing the incisions to help catch any surgical fluid. This is generally reserved for cases where the excess skin is removed. Once the incisions are closed, a compression garment will be placed around the chest and you will be taken to the recovery area.
The gynecomastia procedure takes between one and three hours, depending on how complex your case is. Dr. Michaels frequently combines gynecomastia correction with additional procedures in order to provide you with your desired results.
Recovery
Once you have been taken to the recovery area, you will be asked to stay for a couple hours to be monitored before returning home. During your pre-operative visit, you will be given a list of recovery instructions to follow to help you attain the best results. Dr. Michaels requires you to walk the evening of surgery to help improve blood flow in the legs and to reduce the risk of blood clots. It is important to wear your compression garment constantly during this time because it will help with swelling and any potential bruising that may occur.
Typically, you will need to refrain from daily activities for about five days. More strenuous activities should be avoided for about one month. The final, long-lasting results can be seen once swelling and bruising have fully subsided. Although the results are long-lasting, this procedure does not prevent male breast tissue regrowth or weight gain which is why you should maintain a healthy diet and exercise regime once you have fully healed.
Pricing
Male breast reduction is a very customizable procedure. In order to determine the price of your gynecomastia surgery, you will need to come to our office and meet with Dr. Michaels. During this visit, he will work with you directly to build a personalized treatment plan which will provide you with an individualized quote based on your exact needs and concerns.
Dr. Joseph Michaels is a board certified plastic surgeon who is sought out by patients throughout Maryland, Washington D.C., Northern Virginia and beyond. To schedule a private consultation with Dr. Michaels and learn more about male chest reshaping (gynecomastia treatment), click here to contact Michaels Aesthetic and Reconstructive Plastic Surgery or call (301) 468-5991 in Rockville, Maryland or (703) 957-8610 in Fairfax, Virginia.