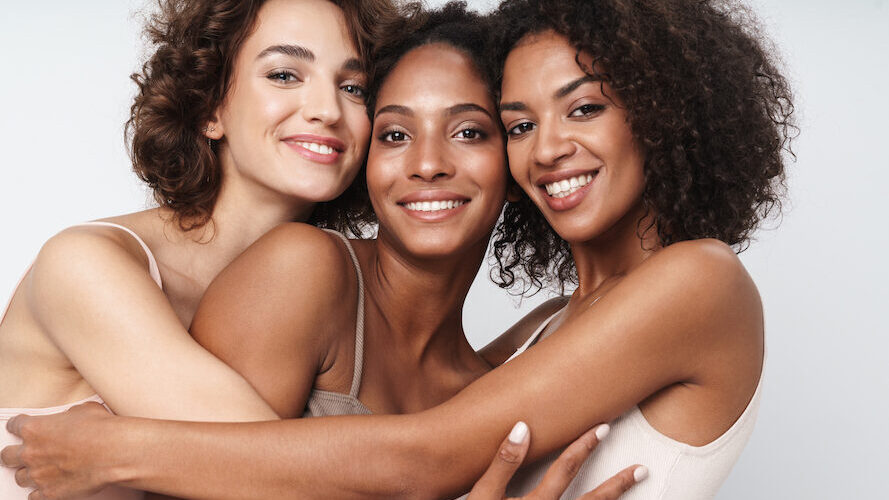 Skin Care Treatments are a collection of surgical and non-surgical procedures that revitalize the face. Skin treatments encompass techniques to re-establish lost vibrancy in the skin and regain skin elasticity.
Revitalize Your Body and Your Mind
Do you ever look in the mirror and wonder: who is that stranger? The effects of aging might seem unavoidable. The sagging skin, wrinkles, and sunken cheeks can all deflate your mood. But don't let those blemishes dull your spirit. You deserve to look as good on the outside as you feel on the inside. Revitalize your flesh and refresh your mind with skin rejuvenation.
You might not be able to relive your youth, but you can revisit your youthful appearance with the help of Dr. Joseph Michaels' stunning array of skincare treatments. Dr. Michaels invites you to select from his full suite of skincare treatments. Dr. Michaels is located in Bethesda, Maryland, and serves the D.C. metro area. Dr. Michaels would love to discuss any questions you might have.
Skin Care Treatments in Bethesda, Maryland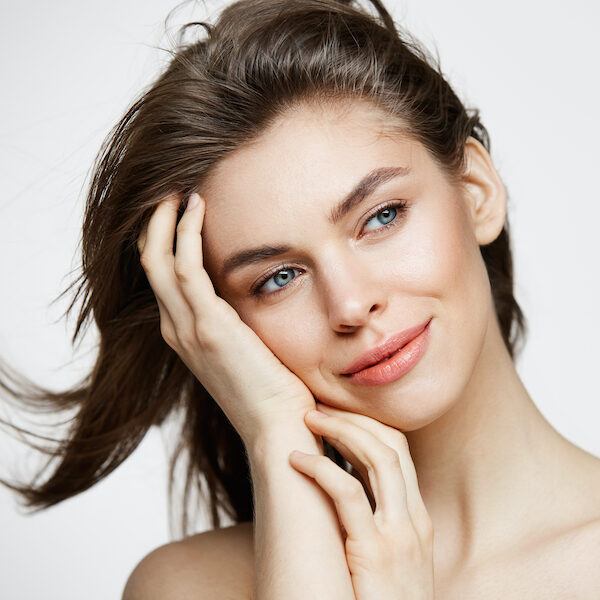 The key to facial rejuvenation is not having that "overdone" look. We strive to give you natural results that bestow a more rested and youthful appearance. There are many surgical and non-surgical options available that can help reduce the signs of aging on your face. These procedures leave you with natural and beautiful results.
In 2010 the anti-aging market was worth $16 billion.[1] In an industry flooded with practitioners, you don't want to miss the boat and hope for the best. It's important for you to select a surgeon with the experience, knowledge, and compassion to determine what you want and need. You don't need your doctor trying to sell you the most expensive solution. Dr. Joseph Michaels, a board-certified plastic surgeon, will attentively listen to your story, then tailor a unique treatment plan that meets your goals in the safest possible manner.
What are the Benefits?
Resolve skin conditions such as rosacea, acne, sun damage, and blemishes
Renew your complexion
Re-volumize your face
Reduce wrinkles
Re-elasticize your skin
Your Private Consultation with Dr. Michaels
If you're looking for skincare treatment, you should seek a surgeon with verifiable credentials and a solid reputation. Dr. Michales spent 10 years in training in surgery after medical school. He studied at New York University's famous Institute of Reconstructive Plastic Surgery and served a fellowship at NYU's Medical Center. Currently he is an Assistant Professor in the Department of Plastic Surgery at Johns Hopkins Medical Center. Peer-reviewed medical journals published his research on cancer tumors, massive weight loss surgery, and procedures of body contouring among others.[2][3][4]  Dr. Michaels maintains hospital privileges at 8 D.C. area hospitals, which attest to his dedication to the highest standards in medicine. Find out what patients of Dr. Michaels have to say. Dr. Michaels can be reached at his office in Bethesda, Maryland at (301) 468-5991. Or, schedule a private consultation online and he can answer all your questions.
Skin Care Treatments
Botox
Botox is a neuromuscular blocker with clinically proven results.[5] It prevents new wrinkles from forming for 3 months. Botox holds the coveted position of being the most popular procedure in the United States. With such a sought after treatment, patients have to be careful which surgeon they choose.
Chemical Peel
A chemical peel rejuvenates your face by removing layers of dead, unnecessary skin. Chemical peels can improve your complexion, remove acne, treat dry spots, and balance an irregular pigmentation. Our licensed esthetician specializes in chemical peels and performs all of them with the utmost care.
Dermal Fillers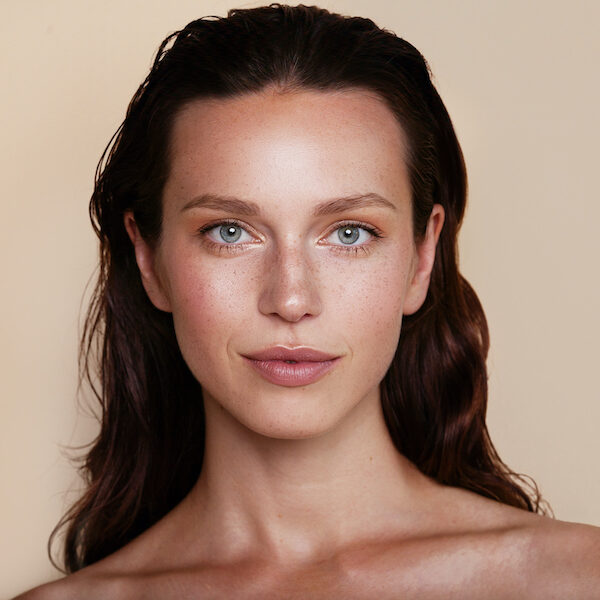 Dermal fillers keep growing in popularity. Fillers focus on smoothing wrinkles, volumizing your midface, and achieving balanced facial transitions that are key markers of beauty. Constructed from biocompatible compounds that are naturally found in your body, they rebuild the infrastructure of facial cells by stimulating collagen production and moisturizing your skin. For optimal results and the lowest risk of complications, it's important to choose licensed esthetician and board-certified surgeons.[6] 
Facials
Facials are a great solution to keeping your face healthy and happy. Through exfoliation, they help maintain a sparkling complexion. Trust your skin with a professional. All our facials are performed by a skin licensed esthetician trained to keep your face looking its best.
Forma
Are you afraid of needles and incisions but still want to retain a great complexion? Ask about Forma. Forma is a revolutionary treatment that uses radiofrequency waves to stimulate collagen production and tighten your skin. Froma is considered a thermal skin treatment and often paired with Fractura.
Fractora
Fractora is a multi-action treatment that remodels your skin and promotes healthy skin development. It can diminish blemishes, tighten the skin, and provide you with a softer and more balanced complexion.
Laser Hair Removal
If you want to stop shaving, waxing, plucking excess hairs you don't want, try laser hair removal. Laser hair removal is an enduring and reliable solution to unwanted hair. Dr. Michaels employs a DiolazeXL laser device for safe and proven hair removal.
Laser Treatments
If you experience acne, skin blemishes, or have uneven pigmentation, laser treatments might be a great remedy for you. Laser resurfacing revives your skin and improves your overall radiance.
Laser Vein Removal
If you suffer from varicose veins, also known as "spider veins", consider laser vein removal. Laser treatments for veins will sweep the cobwebs away and leave you looking fresh and clean. Our laser vein treatments work on all skin types.
Latisse
Available by prescription, Latisse earned FDA approval for its ability to treat insufficient eyelashes. Discovered by serendipity, Latiss promotes eyelash growth. If you're sick of your thinning eyelashes then Latisse might be the cure.
Lumecca Intense Pulse Light (IPL)
Lumecca effectively resolves many skin complications. One of the most powerful lasers available for skin treatment, Lumecca rebalances discoloration, removes skin blemishes, removes freckles, repairs sun damage, and treats rosacea.
Microdermabrasion
Microdermabrasion is a process of mechanical exfoliation. It works by buffing the skin with aluminum oxide crystals. It can be used alone to treat skin discoloration, acne, and more, or it can be combined with other treatments.
Morpheus8
Morpheus8 is an advanced device that combines microneedling and radiofrequency techniques to tighten the skin and re-establish skin elasticity. It can treat scars and other skin imperfections.
RF Microneedling
A minimally invasive technique that is used to repair the skin from damage and remedy the effects of aging. Some treatments reduce wrinkles while others tighten the skin. RF microneedling aims to accomplish both with a single procedure.
Skin Cancer Treatments
Skin cancer is the most common form of cancer. 1 in 5 people in America will develop it. Fortunately, when it's found early, survival rates are 99%.[7] You don't have to fight cancer alone. Calling upon an abundance of experience, Dr. Michaels can help you determine which skin treatments will best help your condition and ease your concerns.
How Much Do Skin Care Treatments Cost in the Washington, DC Metropolitan Area?
It depends on what you select. With so many skin treatment options in his toolbox, Dr. Michaels will select the remedies best suited to your individual needs. Schedule a consultation with Dr. Michaels and he can go over pricing with you one procedure at a time. If you want, bring along a friend or family member—Dr. Michaels offers specials for pairs.
FAQ
What's the difference between dermatologists, cosmetologists, and estheticians?
Dermatology is the branch of medicine that focuses on the disorders of the skin. Dermatologists diagnose conditions and prescribe medications to treat those disorders. Estheticians are licensed to treat many skin conditions, not just disorders. Estheticians specialize in therapies that complement a dermatologist. If they notice symptoms of a skin affliction they will refer patients to a dermatologist. Cosmetology is a broad term that covers hairstylists, manicurists, make-up artists, skin care specialists, and more. Estheticians are technically a specialized type of cosmetologist.
References
Helfrich YR, Sachs DL, Voorhees JJ. (2008) Overview of skin aging and photoaging. Dermatology Nursing. 20(3):177-184. PMID: 18649702
Dempsey, Marlese, Hamou, Cynthia, Michaels, Joseph, Ghali, Shadi, Jazayeri, Leila, Grogan, Raymon H., Gurtner, Geoffrey C., (2008) Using Genetically Modified Microvascular Free Flaps to Deliver Local Cancer Immunotherapy with Minimal Systemic Toxicity. Plastic and Reconstructive Surgery: May – Volume 121 – Issue 5 – p 1541-1553 doi: 10.1097/PRS.0b013e31816ff6aa
Coon, Devin, Gusenoff, Jeffrey A., Michaels, Joseph, Shestak, Kenneth C., Rubin, J Peter. (2009) Multiple Procedures and Staging in the Massive Weight Loss Population. Plastic and Reconstructive Surgery: October – Volume 124 – Issue 4S – p 24-25 doi: 10.1097/01.prs.0000364034.40874.e9
Chong, Tae Coon, Devin, Toy, Jonathan, Purnell, Chad, Michaels, Joseph, Rubin, J. Peter. (2012). Body Contouring in the Male Weight Loss Population. Plastic and Reconstructive Surgery. August – Volume 130 – Issue 2 – p 325e-330e doi: 10.1097/PRS.0b013e3182589adb
Gart, M. S., & Gutowski, K. A. (2016). Overview of Botulinum Toxins for Aesthetic Uses. Clinics in Plastic Surgery, 43(3), 459-471. doi:10.1016/j.cps.2016.03.003
Pavicic, T., & Funt, D. (2013). Dermal fillers in aesthetics: An overview of adverse events and treatment approaches. Clinical, Cosmetic and Investigational Dermatology, 295. doi:10.2147/ccid.s50546
Skin Cancer Facts & Statistics. (n.d.). Retrieved June 19, 2020, from https://www.skincancer.org/skin-cancer-information/skin-cancer-facts/