A youthful face has full features and soft transitions as you move from one anatomic subunit of the face to another. With time, you may experience laxity of the facial ligaments and loss of soft tissue volume. You may notice that you have loss of fullness in your cheeks and delineation of the transition zones of your face. Restoring volume to these areas using your own fat, also known as autologous fat transfer, can restore the volume to areas where it has been lost and also smooth these facial transition zones.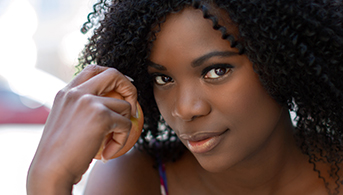 During your consultation, Dr. Michaels will carefully analyze your face and customize a treatment plan specifically to meet your goals. Typical areas that require fat transfer are the cheeks, the transition between the lower eyelid and cheek (nasojugal fold or "tear trough"), the junction of the face and upper lip (nasolabial fold) and the union of the jowls and chin (marionette line). He will also analyze the typical sites for fat harvesting: the abdomen, buttocks and thighs.
Fat is an ideal filler for two main reasons. First, unlike dermal fillers and Botox, it is your own tissue so your body will not react negatively to the fat. Second, because the fat transferred contains living cells, some of the fat may live forever giving you a long-lasting result.
Fat transfers are also commonly used to rejuvenate and restore volume to the aging hands, add volume to the buttock region, help correct contour defects left by liposuction or other scars, and also for breast augmentation. Fat transfer is also commonly performed in conjunction with other plastic surgery procedures including facelift and liposuction.
If the area and volumes are small, Dr. Michaels can often perform the fat transfers under local anesthesia in his office. This has the added benefits of no additional anesthesia or hospital costs and a quicker recovery.
Quick Facts
Length
1-3 hours (depending on the extent of procedure)
Anesthesia
Local anesthesia for small volume fat transfer, General anesthesia for large volume transfer
In/outpatient
Often done as outpatient except for large Volume fat transfer
Side effects
Temporary swelling, bruising, and some pain
Risks
Pain, bleeding, infection, rare damage to nerves, incomplete improvement
Recovery
1 – 2 days back at work (small volume). 1-2 weeks (large volume). 1 week light exercise. 2-3 weeks more strenuous activity.
Duration of results
Long lasting
If you would like to learn more about fat transfer, click here or call (301) 468-5991 in Rockville, Maryland or (703) 957-8610 in Fairfax, Virginia to schedule a consultation.