Sculptra is an injectable treatment that prevents outward signs of aging by increasing collagen production and restoring plumpness to the face. However, Sculptra works differently than other popular injectable treatments. It contains poly-L-lactic acid (PLLA), a biostimulatory substance that gradually reduces wrinkles and volumizes hollow areas of the face. [1] Within 3-4 months, patients can have a fuller, more youthful-looking complexion. At Michaels Aesthetic and Reconstructive Plastic Surgery, Dr. Joseph Michaels and his team of professionals are pleased to offer this transformative cosmetic treatment to patients from the D.C. area and beyond. If you're looking to achieve a rejuvenated countenance, we invite you to schedule a personal consultation with our excellent staff. Give one of our offices a call at (301) 468-5991 (Rockville, MD) or (703) 957-8610 (Fairfax, VA).
History of Poly-L-lactic Acid
Poly-L-lactic acid (PLLA) usage can be traced back to 1999 in Europe. It is a biodegradable, tissue-compatible polymer used widely for both medical and cosmetic purposes. It has been safely used in various clinical applications, including dissolvable sutures, intrabone implants, and soft-tissue implants. However, in 2004, the ingredient made its therapeutic debut in the United States as a soft tissue filler for patients fighting HIV. [1][2] In the years following this breakthrough treatment, technological advances have paved the way for a better understanding of how PLLA can be used to treat facial volume and lax skin. 
About Sculptra
The active ingredients Sculptra contain microparticles composed of poly-L-lactic acid. [1] The PLLA signals a body inflammatory response that triggers collagen production to gradually form an enhanced skin support structure when injected beneath the skin. Over the course of a few sessions, the skin becomes firmer and more supple, and  facial indents, lines, and depressions are smoothed. With proper skin care, patients can see their results last up to two years. [1]
Areas Sculptra Can Treat
Sculptra can treat the following areas and concerns:
Temples: Increase volume and soften angles
Cheeks: Provide fullness and enhanced definition
Tear ducts and under-eye area: Reduce a sunken appearance
Nasolabial folds: Smooth the appearance of wrinkles and lines
Jawline: Enhance contours and reduce jowls
Benefits
Patients can achieve a well-contoured, fuller face, all thanks to Sculptra! It works gradually to improve wrinkles and depressions around the eyes, jawline, temples, and cheeks. Other remarkable benefits include:
Increased collagen production to restore radiance and resilience to the skin
Reduced laugh and smile lines
A quick and easy procedure that can easily fit into your schedule
A minimally invasive, non-surgical way to restore a youthful appearance
Hypoallergenic, biocompatible ingredients, so there's a low risk of an adverse reaction
Results lasting up to two years
Ideal Candidates
Sculptra provides men and women candidates with a gradual, discreet treatment that eases premature signs of aging. If you're looking to correct the volume and definition in your facial features, then Sculptra is a great non-surgical alternative to achieve this. Patients thinking about a Sculptra treatment should be aware of the following criteria:
Patients should be at least 18 years old or older
Should be a healthy individual without autoimmune disorders such as lupus
Should be free of current acne outbreaks, rashes, or scars
Have a desire to correct signs of aging with non-surgical methods
Prefer not to devote lots of time or money on more invasive procedures
Your Personal Consultation with Dr. Michaels
Dr. Joseph Michaels' private practice was founded on providing long-lasting treatments and medical care with honesty, compassion, and good communication. Over the years, he has built trust with patients from all over the country and worldwide. His practice offers life-changing procedures that allow his patients' confidence to flourish as they enjoy elegant, natural-looking results.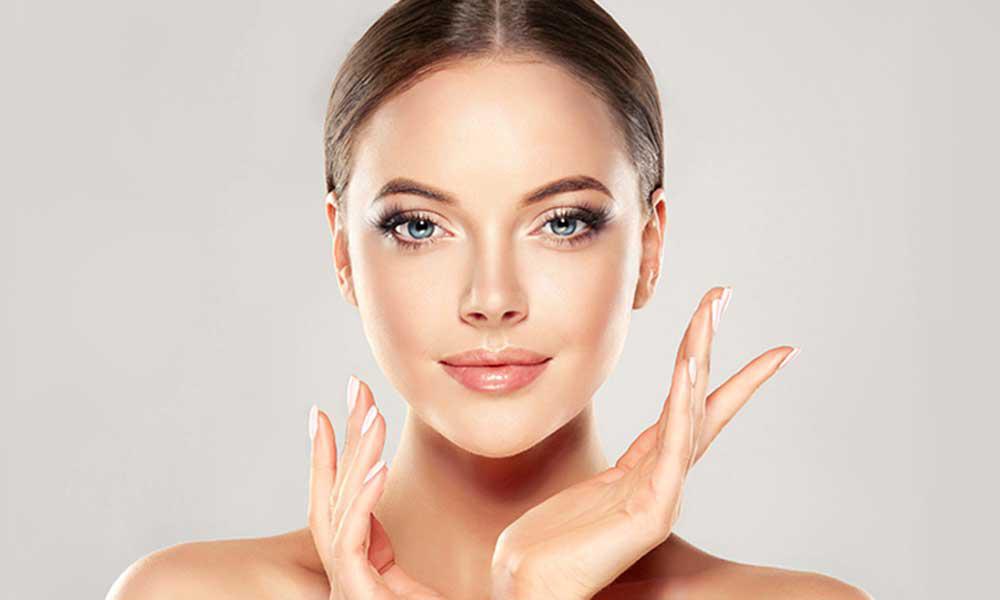 You'll meet with one of our aesthetic nurses at your consultation at our Rockville or Fairfax office. After a brief patient intake interview, Nurse Erica will examine your skin's elasticity and note any past cosmetic procedures. Here, we will frankly discuss your aesthetic concerns, so we can devise an individual plan suited to your needs. Finally, we will focus on our anti-aging solutions, including Sculptra, and explain how the PLLA formula will reverse signs of aging. If you feel the treatment is right for you, we will schedule your first session. Before this happens, however, we kindly ask you to follow a list of pretreatment items given to you by our staff. This is to ensure a smooth treatment with optimal results.
Get in touch with us to schedule your consultation. Call us (301) 468-5991 (Rockville, MD) or (703) 957-8610 (Fairfax, VA).
Preparation
In the days leading up to treatment, please complete your pre-treatment items so you can have a stress-free experience.
Temporarily change your medication schedule. NSAIDs and other blood-thinning medications may increase bruising.
Refrain from applying skin-irritating products including Retin-A, glycolic acid, and benzoyl peroxide.
Come to the office with a clean face. Do not apply makeup on the day of your appointment.
Procedure
Before we begin, Nurse Erica will apply topical anesthesia to the treatment areas to minimize any discomfort. Next, a thin needle will inject Sculptra into the deep dermis. [2] Finally, she'll massage the area to ensure the solution is evenly spread throughout the skin. Once each region is treated, you are free to leave and return to your daily routine. 
Recovery
While you are free to return to normal activities after treatment, you should avoid strenuous activity for at least 24 hours. After your session, you may feel stinging, bruising, or swelling in the treated areas. This can easily be solved by regularly applying an ice pack to the area for 1-2 days. You may also take OTC medication such as Tylenol to assuage the pain. We will also instruct you to follow the 5/5/5 rule: massage the areas for about five minutes, five times a day, for five days. Finally, please do your best to limit your time in the sun. If you must, please apply SPF sunscreen as recommended.
Results
When the PLLA solution is injected, it works gradually to facilitate collagen production and reverse aging. As a result, you will see wrinkles smoothed out and folds tightened in the next few weeks. Patients will see progressive results once 2-4 sessions, spaced 3-6 weeks apart, are completed.
After that, be sure to stay connected with us and showcase your results for all to see! We're on Facebook, Twitter, and Instagram.
Corresponding & Complementary Procedures
If you've seen the kind of results Dr. Michaels and his staff can produce, you may be interested in our additional services that can improve other areas. Below is a selection of a few procedures you can take advantage of:
SculpSure
We are honored to be the first plastic surgical facility in the Rockville area to offer SculpSure! During treatment, a device is placed on the skin where it will emit a heat-generating laser to treat the underlying fat, while leaving the overlying skin unaffected. The treatment delivers controlled heat only to the targeted fat cells, causing them to die in a process known as apoptosis. Gradually, the lymphatic system works to remove these damaged cells. After a few weeks, you will see a reduction in unwanted body fat in the treated area.
Areas SculpSure Can Treat
Abdomen
Flanks
Back
Upper arms
Thighs
HydraFacial
Patients looking for dramatic improvements to their complexions should consider a HydraFacial! This skin rejuvenation treatment deep cleanses, exfoliates, and hydrates your facial skin. The process starts with a small wand to remove impurities, then places a hydrating mask along with steam to the face and delivers a healthy mixture of antioxidants and moisturizers. The highly beneficial treatment can address mild dryness, dullness, fine lines, and acne.
Cost
The final cost of your Sculptra treatment will vary based on your specific goals. If you're interested in learning about funding assistance, please visit our financial page or give us a call. Also, be sure to check out our specials page to take advantage of great discounts.
FAQ
What is Sculptra?
Sculptra is a dermal filler that addresses wrinkles, lines, and volume loss on the face. Unlike other fillers, Sculptra works gradually to form new collagen.
What is poly-L-lactic acid?
Poly-L-lactic acid (PLLA) is an active ingredient in Sculptra. It is a biocompatible gel used to restore volume by increasing collagen production gradually.
How long will my Sculptra results last?
Patients can expect their new look to last up to two years. To ensure results last this long, patients should incorporate a healthy skincare routine and regular sunscreen use. 
When will I see my Sculptra results? 
Sculptra works gradually to increase collagen production and smooth facial wrinkles. Within a few weeks of your first appointment, you will see considerable improvements.
How do I know if Sculptra is right for me?
You will meet with one of our nurse injectors to address your skin concerns and desired aesthetic during your consultation. At the end of our meeting, the staff will determine if Sculptra is suitable for your needs. 
References
Fitzgerald, R., Bass, L. M., Goldberg, D. J., Graivier, M. H., & Lorenc, Z. P. (2018). Physiochemical Characteristics of Poly-L-Lactic Acid (PLLA). Aesthetic Surgery Journal, 38(suppl_1), S13–S17. https://doi.org/10.1093/asj/sjy012
Sickles, C. K., Nassereddin, A., & Gross, G. P. (2021). Poly-L-Lactic Acid. PubMed; StatPearls Publishing. https://www.ncbi.nlm.nih.gov/books/NBK507871/