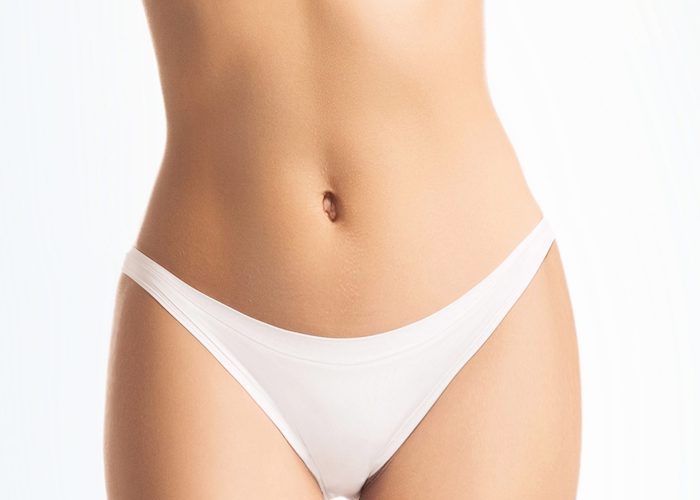 The Fem Shot is a simple procedure where a woman's own platelet-rich plasma (PRP) is safely introduced to her anterior vaginal wall and area around the clitoris. While the Fem Shot with PRP has amassed its popularity by heightening sexual pleasure, many women have turned to this treatment to treat urinary incontinence. But, sexual and urinary health are only two of the many systems PRP can aid. In clinical studies, the Fem Shot with PRP has improved women's sexual function by increasing the surface area of the sensitive erogenous zone on the vaginal anterior wall called the G-spot.[1] Because a woman's sexual and urinary function can waver at any age, the Fem Shot with PRP is recommended to women of all ages. 
Dr. Joseph Michaels is proud to offer his Fairfax clientele a safe and effective treatment to boost sexual satisfaction and urinary control. To learn how, please schedule a personal consultation at our Fairfax offices by filling out this online form or calling our front desk at:
(301) 468-5991 Rockville, Maryland
(703) 957-8610 Fairfax, Virginia
The Anterior Vaginal Wall
Named after German gynecologist  Ernst Gräfenberg, the G-spot was "discovered" in 1982 by a team of journalists and researchers who sought out a specific area on the anterior vaginal wall with a high nerve density. During sex, this area is thought to be responsible for "vaginally activated orgasms" as opposed to "clitorally activated orgasm".[2] Because the density of nerve and mucosal cells differs between women, the frequency, power, or ease of a vaginally activated orgasm varies. With age, the vaginal tissue can lose its sensitivity as collagen fibers and blood flow weaken, causing the existing cells to atrophy. These conditions can decrease sexual satisfaction and make vaginally activated orgasms more difficult to achieve. 
About Urinary Incontinence
PRP's Restorative Effects
Inside our blood is a complex system of restorative properties that are ready to repair broken or weakened cells at a moment's notice. Half of our blood is comprised of red blood cells. These cells keep our body's systems oxygenated. The other large part of our blood's composition (54%) is plasma: a golden liquid that serves as a vessel for the passage of proteins, glucose, hormones, gasses, and restorative ions.[5] The last part of our blood, roughly only 2%, is the platelets and white blood cells. Platelets act as carriers for a cell called megakaryocytes: cells that are vital to blood clotting and tissue repair. When damage occurs to any part of the body's cells, platelets rush to the scene to reduce blood loss and replace or repair the damaged cells. Once new tissue has scabbed over the wound, the platelets circle the area and release multiple growth factors. These growth factors increase collagen formation and blood flow to the area. With an influx of collagen, healthy fibers replace old ones to restore the tissue's functions. With increased blood flow, the body can send a more concentrated amount of restorative properties and oxygen to aid in the tissue's recovery. 
By extracting a patient's platelets, Dr. Michaels strategically employs their body's restorative effects to enhance certain areas of the body that may have atrophied with age.
Benefits
There are not many treatment options for increasing female sexual pleasure. At any age, however, a woman might feel dissatisfied with their sexual enjoyment and may look for ways to enhance or restore their experiences. For these women, Dr. Michael and his team are proud to offer the Fem Shot with PRP because it promotes genuine results without the costly downtime that follows surgery.
Enhanced Results
Because PRP increases collagen formation and neovascularization by 5-10 times more than normal blood flow,[1] patients who elect for the Fem Shot with PRP see increased sensitivity around their anterior vaginal wall and clitoris during sex. This increases the likelihood of achieving orgasm! In the past, healthcare professionals turned to psychotherapy and hormonal support to treat sexual dysfunction. But, many women reported more adverse side effects than positive results. Since a PRP treatment uses the patient's own cells, there is minimal risk of adverse reactions. Once the PRP has revitalized the target vaginal tissue, women also report having better control over their urinary tract, which decreases the likelihood of coital incontinence. 
Non-Surgical Procedure
After the vulvo-vaginal area has been properly anesthetized, we administer the PRP through a thin needle with a syringe. This process is relatively pain-free and only requires 20 minutes of your time. Because it is a non-surgical procedure, you can squeeze a Fem Shot with PRP easily into a quick lunch break. This procedure is ideal for women with busy schedules as no downtime is needed and regular daily activities can be resumed that very day. 
Candidates
The Fem Shot with PRP is intended for women looking to enhance their sexual pleasure and restore their urinary health. Women of all ages can struggle with painful intercourse, low libido, and intimate dissatisfaction. So, there is no set age to receive the Fem Shot. For those interested, the first step is to schedule a personal consultation at one of our two offices in Rockville, Maryland, or Fairfax, Virginia. 
Personal Consultation
We will begin your initial consultation with a brief new patient intake interview and a physical examination. Our team will listen to your intimate concerns and note how the Fem Shot with PRP can help alleviate signs of incontinence and invigorate your sexual health. Then, we will give you a list of preparatory steps to follow before your treatment. This is an easy procedure to prepare for, so there will be no extensive instructions. We recommend not taking any blood-thinning medications before your treatment as these will cause excessive bleeding during your treatment. Also, eat healthy foods and drink plenty of water to ensure the blood we use for your PRP is rich in nutritious minerals and properties.
Procedure
Recovery & Results
After your Fem Shot with PRP, you may resume all activities, including intercourse, that very day. The area may be a little numb from the anesthetic. This feeling will subside over the next couple of hours. Patients typically report seeing increased sexual pleasure during the first month as the treated areas become more sensitive and blood flow increases. Over the course of the next few weeks, women who struggle with urinary incontinence will find that controlling their urinary tract is easier. They report an increase in sexual confidence, which in turn increases libido, desire, and satisfaction! Be sure to schedule your confidential appointment with Dr. Michaels and his team today!
Other PRP Applications
In addition to invigorating a woman's sexual satisfaction, the power of PRP can address many other common conditions. 
PRP Hair Restoration
When applied to balding or thinning hairlines, PRP can heal matured hair follicles to help regrow natural hair. Hair loss affects more than half of us and can be an embarrassing side effect of aging. To help patients grow back thicker, denser hair, Dr. Michaels and his team administer PRP to follicle roots. Here, the PRP properties restore cellular function, causing natural hair to regrow in many different trouble spots. 
PRP For Facial Aging
To fight wrinkles and fine lines, Dr. Michaels and his team introduce PRP to skin cells. The PRP cells form new collagen fibers, which elicit a younger appearance in the skin. This procedure is perfect for those interested in facial rejuvenation but who wish to avoid all the steps that come with surgery. 
How Much Does the Fem Shot with PRP Cost in Rockville?
Depending on the details of the patient's procedure, the price of a Fem Shot with PRP may vary from other patients'. We will determine your unique price during your consultation. Learn about what our previous patients have to say about our level of care by visiting our reviews page! To contact us directly, you can call either of our offices at:
(301) 468-5991 Rockville, Maryland
(703) 957-8610 Fairfax, Virginia
References