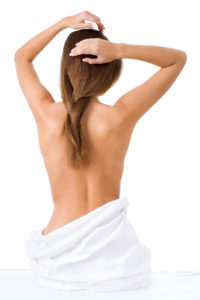 Abdominoplasty, commonly known as a tummy tuck, is a procedure designed to reshape and contour the belly area when excess skin is present or the abdominal muscles have been weakened. Women who want to regain their figures after pregnancy and people who have lost a significant amount of weight are two groups of patients that frequently seek out abdominoplasty. A tummy tuck has several medical benefits beyond just improving physical appearance. In this post, Dr. Joseph Michaels discusses the medical benefits of a tummy tuck.
Helps to Maintain Weight Loss
A study by Swiss researchers found that among patients who underwent bariatric surgery — a procedure that aids weight loss by reducing the size of the stomach — those who also got a tummy tuck procedure were more likely to keep weight off after surgery. This could be because removing the excess skin after massive weight loss provides the patient with a second wave of motivation, or because it was easier to exercise without excess skin and fat. Whatever the cause, it's clear that for some patients, the benefits of a tummy tuck go beyond just improving appearance.
Better Posture
Weak abdominal muscles can result in excessive lumbar lordosis, also known as "swayback" posture. This condition can cause back pain, and it can make it difficult to exercise without experiencing some amount of pain. Because the tummy tuck procedure strengthens and tightens the abdominal muscles, it can correct this aberrant postural pattern and reduce back pain. This can make it easier to move around pain-free, which means that exercise will become much more enjoyable.
Combining Other Beneficial Procedures
Procedures to eliminate both hernias and stress urinary incontinence can be combined with the tummy tuck procedure in patients who suffer from these conditions. Dr. Michaels works with other surgical specialists who can correct these issues during your abdominoplasty procedure. Combining these procedures can save money and can reduce overall recovery time.
Learn More about Tummy Tucks
Dr. Joseph Michaels is part of a select group of plastic surgeons who has completed a fellowship specifically dedicated to post-weight-loss body contouring. To learn if you can benefit from a tummy tuck procedure, schedule an appointment at Michaels Aesthetic and Reconstructive Plastic Surgery by calling our Bethesda office at (301) 468-5991 or our Fairfax office at (703) 957-8610.